Mr. Appliance of Orange Park offers commercial ice machine repairs and maintenance in Middleburg, Doctors Inlet, Eagle Harbor, Fleming Island, and Jacksonville, FL. If you own a business, you already know how essential it is to have correctly functioning appliances every workday. When a functional issue arises with one of your workplace's appliances, it can be, at the very least, inconvenient for your customers and put a strain on your budget to fix it. Our appliance experts have the necessary training and equipment to repair or replace any machine problem to ensure your business is always ready to meet your customers' needs. Our goal is to provide professional-quality results with lasting benefits every time to visit your location, and we include a one-year warranty for all labor and parts we use. When you have a malfunctioning ice machine, don't put off fixing it and let the problem worsen. Contact us today to schedule timely, conclusive repairs.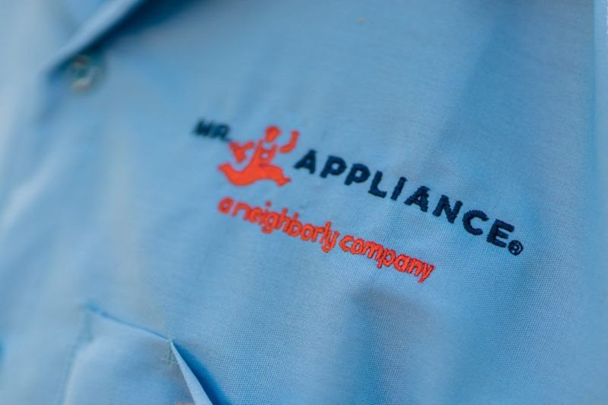 Trust Us to Perform Commercial Ice Machine Repairs
You might own or manage a restaurant, bar, or hotel. These examples are just a few of the many business types where customers visit to get an ice-cold drink. This is where having a fully functional commercial ice machine earns its keep in your inventory by creating and dispensing a substantial supply of cubes for your daily operation. If any problems happen with your ice system, there's no need to worry about waiting long for Mr. Appliance of Orange Park's team to provide repair solutions. We're available to help with your valuable appliance whenever an issue occurs. No matter the problem, the following are common types of businesses we serve and provide ice machine repair services:
Bars
Restaurants
Hotels
Food markets
Hospitals
Catering operations
Sports concession stands
What Ice Machine Repair Services Do We Offer?
Our commercial ice machine repair and maintenance solutions are available for various commercial unit types. Mr. Appliance of Orange Park's highly trained technicians can resolve any problem in any machine or issue size. Your big and small ice machine issues are in good hands with our team. We can service all the following types of ice machines:
Full-Cube Ice Machine – Professionals also call this machine type "full-dice ice." The ice's form is in a 7/8-inch cube shape, ensuring it keeps your drinks cold for an extended time. Full-cube commercial ice machines are available in under-the-counter, stand-alone, and ice-machine-bin combo unit options to fit your specific needs.
Half-Cube Ice Machine – The cube is also called "half-dice ice" and measures 3/8 x 7/8 x 7/8 inches. Furthermore, this option is one of the most popular types of ice that easily fits in a tight-knit manner for your glasses. Its shape and size increase the amount of liquid volume you can fit in and drink from a cup. These ice machines come in stand-alone, under-the-counter, and ice-machine-bin combo units like you can find for full-cube ice machines.
Nugget Ice Machine – Nugget-size ice cubes work exceptionally with soft drinks, smoothies, healthcare beverages, and blended cocktails. You can find these units in bin combo, stand-alone, under-counter, and dispenser options.
Flake Ice Machine – Flaked ice or tiny ice chips are an ideal choice to keep blended cocktails cold, chill food at a salad bar, display products in a grocery store and make ice wraps for health reasons. These machines come in convenient dispensers, bin-combo, stand-alone, and under-counter units.
Specialty Ice Machine – Many businesses cool their beverages using crescent- or octagon-shaped iced cubes. These cube types displace more liquid than half cubes but are available as under-counter, dispenser, or combo units.
How Do Ice Machine Repairs & Maintenance Help You?
We promptly respond to any appliance issue when you reach out to us to resolve machine issues, including commercial ice machine repair services. Regular maintenance and timely repairs will benefit your system's condition and performance, ensuring you can enjoy reliable ice production with a longer lifespan. The benefits of maintenance and prompt repairs include maintaining a positive business reputation, consequently increasing customer traffic and improving your service quality daily. The following are ways our exceptional ice machine repairs and maintenance can help you:
Helps earn good ratings during health inspections
Increases your ice cubes' amount and longevity
Improves efficiency, ultimately helping you reduce energy costs
Why Choose Us to Repair Your Ice Machine?
Mr. Appliance of Orange Park guarantees our team provides trustworthy, customer-focused care for all appliance needs. All our ice machine repair services come at flat-rate prices, ensuring you can pay for the entire repair job instead of by the hour. If it takes us longer than expected to resolve your appliance issue, we will never charge you any overtime fees while we finish our work. We also provide upfront quotes and estimates before starting repair work on your machines, so you know how much your job will cost. No matter the issue, we will gladly help your business run smoothly with unbeatable work and service quality. Contact us today to schedule service at your home or business in Middleburg, Eagle Harbor, Jacksonville, Doctors Inlet, or Fleming Island, FL.