Weekday Diagnostic - $129
Weekend Diagnostic - $150
Additional Diagnostic - $50
Free diagnostic with appliance repair
How Mr. Appliance Can Help You
Schedule your appliance repair in Atlanta and get your kitchen, laundry, and other home appliances up and running!
Appliances make your life easier. So when one malfunctions, your entire day can be thrown off. If you need appliance repair in Atlanta, there's no reason to panic–the help you require is just one call away.
We're your Atlanta appliance repair specialists with ample experience in the industry. Providing prompt service on your schedule, we ensure your daily routines run smoothly despite the lack of cold air in your fridge or the blockage in your washing machine's drainage line. With our decades of combined experience, we can get to the root of the issue quickly and resolve it even quicker. Always arriving on time and in uniform, we're the professionals you can trust to deliver the quality experience you've been searching for.
Mr. Appliance of Greater Atlanta is proud to provide top-tier service for all of your major appliance brands and types. Need service now?
Contact us to get your repair started today. Would you like information about our services, team, and values? Read on for more.
This is How We Handle Appliance Repair in Atlanta
Every one of our appliance repair services starts with a thorough inspection. At Mr. Appliance of Greater Atlanta, we don't believe in short-term bandaid fixes. While we offer prompt solutions and efficient repairs, we pride ourselves on properly troubleshooting and diagnosing your appliances correctly to prevent the need for additional repairs in the near future.
Residential Appliance Repair | Atlanta, GA
You rely on your kitchen and laundry appliances every day; on average, you have about ten in your home. A mixture of small and major appliances, we make sure to provide solutions for all of them to ensure your daily routines run smoothly day in and day out. With so many different machines, many different problems can arise, and that's why we recommend getting all of your appliances serviced regularly at least once per year.
In our annual appliance care services, we'll inspect your appliances and perform any necessary repairs and cleaning to make sure they're operating without a hitch. Alongside our dedicated maintenance services, we offer a wide range of repair services:
Oven, Stove & Range Repair
You use your oven to bake cookies and cakes and roast meals for Sunday dinners and holidays. Your stove and range are used to fry eggs and sizzle veggies for quick dinners or boil water for afternoon tea. When it comes to cooking the traditional way, you can't do much without your oven or stove.
Though ovens, stoves, and ranges have the same function (to heat), they have different features that allow them to do it. For example, an oven will heat the internal temperature of the unit and either heat from the top or bottom, while a stove features burners or elements that heat up. Either type of unit can use gas or electricity to generate heat, which means that either can experience issues with the gas line or electrical wires.
Other common problems among these appliances include broken heating elements, control panel issues, problems with the pilot light, doors that won't shut, and knobs that won't turn. Inconsistent heating is also common, as is a total lack of heat. During your repair appointment, we'll check all of these components to find out why they're not functioning properly. A part replacement may be necessary to get your unit working again.
Refrigerator Repair
The refrigerator is one of the most expensive appliances to repair. It's also one that experiences the most frequent issues. Because you constantly open and close your fridge, unlike a washing machine in which you only run once per day (at most), your fridge is constantly required to run. Common refrigerator repairs that we make address issues with the unit's compressor, condenser, evaporator, and capillary tubes. Door gasket replacement is often necessary, as is a general cleaning of the fans and parts. You should call a professional for help with a repair if you hear strange noises, see leaks, or feel inconsistent temperatures inside your unit.
Dishwasher Repair
To thoroughly wash and dry your dishes so that they come out squeaky clean, your dishwasher must fill with water, eject detergent, use spray arms, drain, and steam your dishes. This means your unit uses a mixture of water, heat, and motion and requires many different parts to work. Some of the items we fix inside of a dishwasher include the spray arms, float switch, drainage line, water inlet hose, and latch. If you notice that your dishes have not been coming out fully clean, that the water isn't fully draining, or if water is leaking onto your floor, call for dishwasher repair right away.
Washer Repair
Clothes washers operate similarly to dishwashers. They use a blend of water, heat, and motion to clean your clothing, operating with agitation and spin cycles to wash away stains and dirt while removing excess water. During washing machine repair, we often resolve issues with heating elements, drainage and water lines, and belts. In more severe cases, we see issues with washing machine drums, but in most situations, if your drum needs replacement, you're better off replacing the entire unit.
Dryer Repair
While clothes dryers appear like simpler appliances, the issues they encounter can be complex. Common problems that arise in these units include blocked or faulty dryer vents, broken heating elements, and motor issues. Since these particular types of appliances use a combination of heat, air, and motion to dry your clothing, all of these functions need to work in harmony with one another.
Microwave Repair
You rely on your microwave to conveniently heat your food. But what happens when the dish doesn't spin, or the unit doesn't heat? Worse yet, what if you see sparks? If you've become scared to use your microwave, one call to our team will resolve all of these issues and more. Whether it's a blown fuse or a failed magnetron, we can replace these parts so you can get cookin' again.
Other Household Appliances We Service
Garbage disposals
Ice makers/ice machines
Freezers
Trash compactors
Vent hoods
Wine coolers
And more!
Major Brands of Appliances We Service
Amana Appliance Repair
Asko Appliance Repair
GE Appliance Repair
Bosch Appliance Repair
Samsung Appliance Repair
LG Appliance Repair
Whirlpool Appliance Repair
Kenmore Appliance Repair
Sears Appliance Repair
Maytag Appliance Repair
Fisher & Paykel Repair
And more!
Ready to get started with your appliance repair, Atlanta? Contact our friendly customer care team to schedule service today!
There's no need to look far when searching for appliance repair in the Greater Atlanta area. The service professionals at Mr. Appliance have served the area for nearly 30 years and have the skills and experience to handle your most challenging repair needs, regardless of the brand or type of appliance.
At Mr. Appliance, we pride ourselves on top-quality work and exceptional customer service, and when you choose us, your appliances are in the best possible hands. We even offer the Neighborly Done Right Promise™, which guarantees we'll go above and beyond to ensure we do the job right. So, if you encounter issues following our work, contact us within one year for residential service. We'll return to resolve any problems—free of charge.
Why Choose Mr. Appliance
Workmanship & Parts Warrantied

Upfront Pricing & Contactless Payment

Courteous, Uniformed Professionals
Schedule Service
The Atlanta Appliance Repair Company You've Been Searching For
Finding the right appliance repair company in Atlanta can be a frustrating experience. Some companies may respond quickly but charge you through the roof for it, while others may provide low-cost work, but their solutions don't last, and they aren't backed with a guarantee. With Mr. Appliance of Greater Atlanta, you can have it all: prompt service, fair prices, and repairs that last. Other reasons so many locals love us?
Convenient Service on Your Schedule
Finding time for appliance repair in Atlanta can be difficult. Between work, hobbies, chores, and your social life, where are you supposed to fit in fixing your appliances? That's why we offer convenient service on your schedule. Find a time that works, and we'll arrive on time and in uniform.
Upfront, Transparent Pricing
Some surprises are fun—but not surprises on your service bill. We know that, and that's why when choosing Mr. Appliance, you'll never see a surprise fee or hidden cost. We're always upfront and transparent about our pricing, providing you with an accurate quote before we ever begin.
Warrantied Workmanship & Parts
We want our customers to have total confidence in the service they receive, so we back our workmanship and parts with a 1-year warranty. That means if something goes wrong with the repairs we perform or the parts our appliance repair technicians use, you won't be stuck footing the bill for a problem that wasn't your fault.
Would you like to learn more about our services, team, and values? Check out our customer reviews and ratings, meet your Mr. Appliance team, or contact us for help with your broken appliance issues today!
Atlanta Appliance Repair FAQs
Is it Cheaper to Repair or Replace My Appliances?
The decision of whether to replace or repair your appliances depends on their age and the severity of their issues. As a general rule of thumb, if your appliance repair costs more than 50% of what a new unit will, we will recommend that you buy a brand-new unit.
Can Appliance Repair Reduce My Utility Costs?
Yes! Appliance repair can reduce your utility costs. If your machines are working properly, they will require less energy to do their jobs. For example, your dryer that dries a load of wet laundry in 40 minutes will use less energy than one that takes an hour.
What is Your Diagnostic Fee?
Our diagnostic fees are as follows:
Weekday Diagnostic - $129
Weekend Diagnostic - $150
Additional Diagnostic - $50
Free Diagnostic with appliance repair
How Soon Can You Get Here?
We offer same-day and next-day services for appliances that need repair right away. We also offer scheduled maintenance if you would like to help prevent the need for emergency repairs.
Mr. Appliance of Greater Atlanta
Choose the appliance services team in your area. When it comes to selecting the right team for your residential appliance services, Mr. Appliance is the right choice.
Areas We Serve
Atlanta, Atlantic Station, Avondale Estates, Brookhaven, Buckhead, Candler Park, Clarkston, Decatur, East Atlanta, Inman Park, Marietta, Midtown, Norcross, Peachtree Corners, Piedmont Park, Pine Lake, Sandy Springs, Scottdale, Smyrna, Stone Mountain, Tucker, Vinings, Virginia Highlands, West Midtown
Our Local Awards and Accolades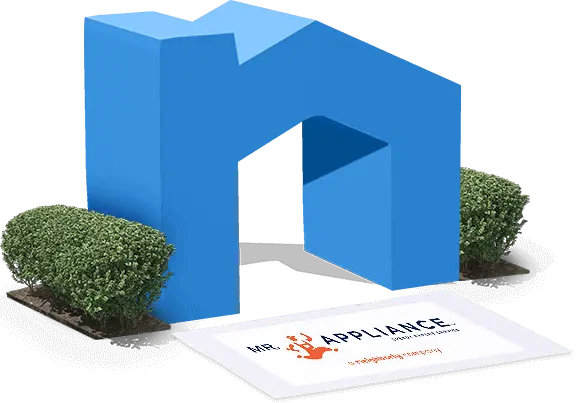 Neighborly®
Neighborly is the parent company of Mr. Appliance. It's just one of many home maintenance solutions available to you. At Neighborly, we are committed to being there for all your home services needs.
Learn More About Neighborly