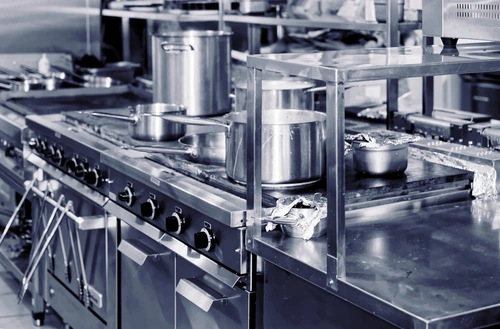 As a business owner, you're acutely aware of the essential role well-operating appliances play in maintaining the seamless operation of your business. When issues crop up with just a single commercial appliance, it can go beyond mere inconvenience.
Luckily, commercial appliance repair is simple when you work with the experienced professionals at Mr. Appliance.
Serving Commercial Businesses Since 1996
Established in 1996, Mr. Appliance is North America's leading home and commercial appliance repair franchise system*. Whether you need regular maintenance or more significant repairs, you can count on our highly trained professionals to get the job done quickly and effectively. Our parts and labor are guaranteed for one full year to ensure quality service that you can trust. Call us or schedule an appointment online today to get the commercial appliance repair you need.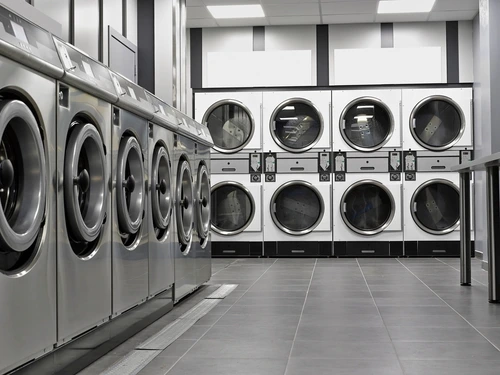 Get Parts and Services for All Types of Commercial Appliances
From kitchen appliances to laundry equipment, contact the experts at your local Mr. Appliance location to schedule repair services for virtually any type of industrial or commercial appliance, including:
Contact one of our service professionals to learn more about what else we can do in your commercial kitchen or laundry facility.
Why Choose Commercial Appliance Repair?
When it comes to a broken commercial appliance, repairing it should always be your first instinct. There are a few reasons for this. Firstly, commercial appliances typically come with a much higher price tag than appliances used in the average home. Replacing a commercial appliance requires significant investment and may not yield a meaningful improvement in working conditions for employees.
Secondly, most commercial appliances are designed to be repaired. A majority of them have parts that can be purchased and then replaced on the machine itself.
By repairing a commercial appliance rather than replacing it, you can save money and ensure its functionality for years to come.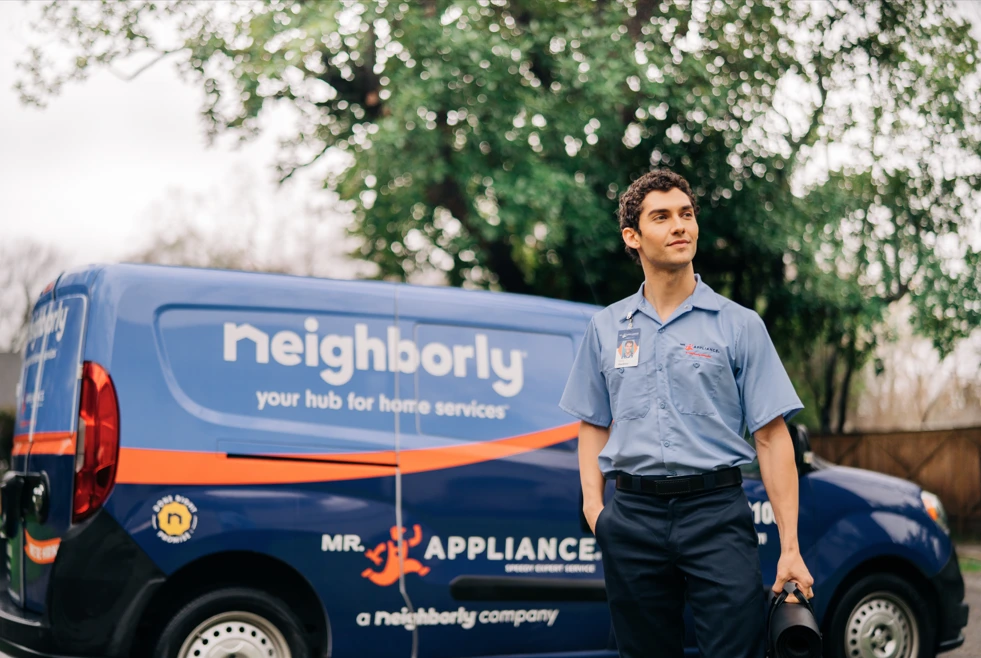 Why Mr. Appliance Should Be Your First Call
When you schedule commercial appliance repair services with Mr. Appliance, you will quickly discover that we are not your average appliance repair company. We offer flat-rate pricing on all of our services — which means that you pay by the job, not by the hour — and we never charge an overtime fee. We will also provide an accurate quote before starting any repairs because no one likes unexpected charges.
As a business owner, we know your time is valuable, which is why we provide prompt service around your schedule. Running a successful business often means relying on people and equipment to get the job done right. You can trust the experienced team of professionals at Mr. Appliance to get your commercial appliances repaired quickly and properly, so you can get back to business.
Contact us today to learn more about our commercial services, or schedule service online today!
*All Mr. Appliance locations are independently owned and operated franchises, and some may not offer commercial services. Please reach out to your local Mr. Appliance to request the availability of commercial appliance repair services.