Are you in need of a reliable dryer repair service? At Mr. Appliance of Miami, we make sure all our services are provided to the highest standard. Our top-rated dryer repair techs ensure that you'll be completely satisfied with your experience.
We specialize in repairing dryers ranging from those that won't produce heat to ones that won't spin at all. Our team is trained and certified to handle any issue. And for your peace of mind - we warranty our dryer repair services.
To schedule your service, give us a call today. Or, you can schedule your service conveniently online. We'll see you soon!
Why Choose Mr. Appliance of Miami?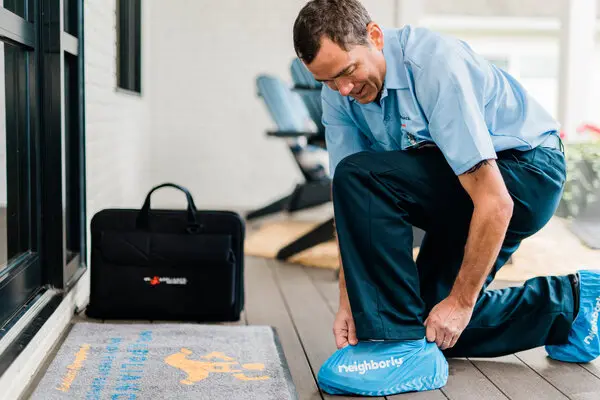 We take pride in what we do, and it shows in how we service our customers.
Of course, we care about fixing your dryer. But we do so while providing exceptional customer service. For example - we wear shoe covers in your home and keep you well informed between the scheduling and arrival.
At Mr. Appliance of Miami:
We offer flat-rate, up-front pricing.
Our techs are uniformed and courteous.
We show up on time with tools in hand.
We offer contactless payment options.
We warranty our services.
If you're looking for an honest and reliable dryer repair tech - you've come to the right place! We love what we do, and taking care of you is at the heart of what we do.
To see why our clients love our services, you're welcome to read our reviews. To book your service call today.
Our Dryer Repair Services
Wondering which types of dryers or issues we can fix? Keep scrolling to learn more.
Why Types of Dryers Can You Repair?
We can repair:
Gas Dryers
Electric Dryers
Front-Loading Dryers
Top-Loading Dryers
Stackable Dryers
Which Dryer Brands Can You Repair?
Just some of the dryer brands we can service and repair include:
Electrolux
GE
Kenmore
LG
Maytag
Samsung
Whirlpool
Bosch
Miele
Speedy Queen
What Common Issues Can You Fix?
Our highly-trained techs can fix:
Heating Issues
Strange, Loud, and Abnormal Noises
Dryers That Shut off Quickly
Power Issues (Won't Turn On)
Non-Spinning Drums
Dryers That Are Too Hot
Longer Than Normal Drying Cycles
The lists here are only a sample of the types of dryers and issues we can repair. No matter what's going on with your dryer, you can count on us for speedy, expert service.
Searching for trusted dryer repair in Miami? Call us or schedule your service online. We warranty our services!