Are you looking for a trusted appliance repair company near Lancaster, KY? Mr. Appliance of Lexington KY is here to help. We have years of experience restoring home appliances for residents throughout Lancaster, KY, and the surrounding areas, including Danville and Harrodsburg. Whether your washer is making strange noises or your refrigerator isn't maintaining a consistent temperature, our appliance repair experts can quickly diagnose the problem and provide effective, reliable, and cost-efficient solutions for repair. There's no reason to let your dirty laundry pile up or start washing your dishes by hand when you team up with the service professionals at Mr. Appliance. Get the help you and your family deserve by scheduling your next home appliance repair services with the highly qualified team at Mr. Appliance of Lexington KY. We take the stress out of repairing your most used residential appliances!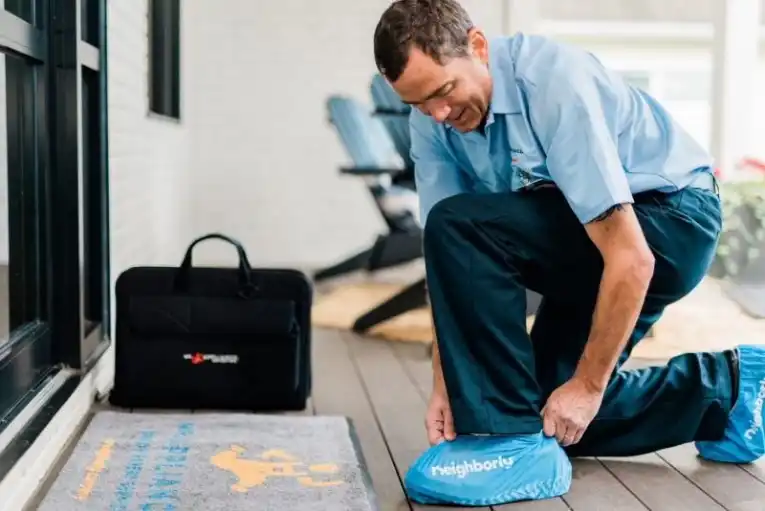 Complete Appliance Repair Services
When you team up with Mr. Appliance of Lexington KY for your appliance repairs, you can trust we meet all the qualifications to provide you with appliance repair services that exceed your expectations. When we visit your home, we uphold a "leave no trace" commitment, ensuring your living space is left undisturbed. Additionally, you can have peace of mind we stand behind all our professional services with warranties on all parts and workmanship. When you trust Mr. Appliance of Lexington KY to get your household back to its normal routine, we want you to feel confident in your decision. We offer the following appliance repair services throughout the Lancaster region:
Kitchen Appliance Repair – Our service professionals can repair your dishwasher, kitchen exhaust, freezer, garbage disposal, ice maker, oven, microwave, range, refrigerator, stovetop, trash compactor, wine cooler, and any outdoor kitchen appliances you may have on your residential property.\
Laundry Appliance Repair – Our repair technicians have years of experience diagnosing problems with laundry appliances and providing effective, cost-efficient solutions to get your appliances back up and running smoothly and reliably. We can repair your washer and dryer, and our team also offers dryer vent cleaning services.
Schedule Appliance Repair Services Today
At Mr. Appliance of Lexington KY, we're committed to helping you and your family get back to your regular household routine as quickly as possible. We know the stress of broken down or damaged appliances, whether your laundry is piling up or you're washing dishes by hand to keep the pile in the sink from overflowing. When your appliances aren't working as they should, Mr. Appliance can be there to help. Our service professionals have years of experience providing high-quality home appliance repair services throughout Lancaster, KY, and the surrounding areas, including Danville and Harrodsburg. Your local Mr. Appliance is just a phone call away. Contact us today to schedule repair services with our team of experts!