Honest Washing Machine Repairs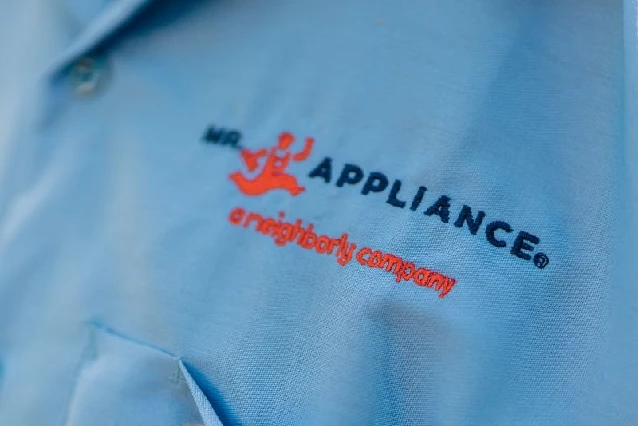 Your home is filled with appliances that are all liable to break down at any moment. Few breakdowns are as frustrating as a dryer that won't work. You rely on your dryer to keep your clothes looking and smelling fresh. That's why it's a good idea to get repairs for washing machines as early as possible. At the first sign of trouble, reach out to Mr. Appliance of Lexington, Lexington, Kentucky's top washing machine repair service team. We offer flexible appointment times that work around your busy schedule because we want everyone to have access to the residential washing machine repair services they need. Contact us today to schedule your washing machine repair appointment.
Repairs for Any Type of Washing Machine
There are countless types of washing machines, but our team is trained to handle any type and any brand of washing machine. Whether you have a high-tech stackable washing machine or a compact top loading unit, you can rest assured that our washing machine repair technicians have worked on many just like it before. We routinely work with all major washing machine manufacturers, including:
LG
GE
Maytag
Samsung
Kenmore
Whirlpool
Electrolux
The Most Common Repairs for Washing Machines
While the mechanical cause of your washing machine's problem is likely complicated, the way in which your washing machine fails is usually pretty straightforward. When your washing machine doesn't spin or turn on, the underlying issue is never clear, though. Some of the most common problems homeowners see with their washing machines include:
Won't Turn On – When your off-balance switch is tripped, your washing machine will not turn on. Moving around the clothes in the drum to distribute the weight more evenly may solve the problem. If not, you may need to repair or replace the timer circuitry or the outlet.
Doesn't Agitate – If your washing machine won't agitate, it's usually a sign that a component needs to be replaced or repaired, like a drive belt, wigwag plunger, drive spindle, or lid switch.
Not Spinning – A washing machine that won't spin can often be the result of many mechanical malfunctions. The cause could be anything from damaged wiring to burnt-out solenoids.
Too Much Shaking or Vibrating – If your washing machine sounds like it's banging around in your laundry room, it is usually just a matter of leveling it. However, the issue could be caused by worn-out snubber pads or damper pads.
No Cold Water – When something stops cold water from getting into your washing machine, it may not rinse properly. In cases like this, we first check to see if your cold-water valve is in the on position and if your water valve is clogged in any way.
Leaking Water – Faulty pumps, loose hoses, and broken water injectors can result in a leak in your home. Before you do another load, you should have a washing machine repair service professional inspect the source of the leak.
Failure to Drain Properly – There should be no puddles of water in your washing machine when it's completed all its cycles. A washing machine that doesn't drain might need a new drive belt or drain hose.
Soapy Clothes – Washing machines that leave excess soap on clothes usually have a damaged timer or a blockage in the cold-water valve.
Spots on Clothes – In some cases, transmission oil can make its way into your washing machine. When that happens, you will notice spots on your clothes after they come out of the washing machine.
Helping You Find High-Quality Washing Machine Parts
In most cases, washing machine repair services will come down to repairing or replacing some part of your washing machine. Mr. Appliance of Lexington helps homeowners find high-quality replacement parts that will maximize the lifespan of their washing machines. Our washing machine parts are covered by our one-year parts and labor warranty for residential washing machine repair services. Some of the parts we might need to replace include:
Belts
Hoses
Timers
Agitators
Solenoids
Lid switches
Lid plungers
Water pumps
Drive spindles
Transmissions
Pressure switches
Water inlet valves
Damper or snubber pads
Wigwag plungers
Plugs and power supply
Transmission mode levers
Schedule Your Washing Machine Repair Service Now!
Without a working washing machine, the dirty laundry baskets begin to fill up quickly. Let us help you get your washing machine running before you miss a week of laundry. Our friendly service technicians always show up in uniform and give you a breakdown of the washing machine repair costs beforehand. We make it easy to schedule an appointment at a convenient time. Simply request a washing machine repair service appointment online!