Our appliances play an essential role in our homes. They make things more comfortable. And they also make handling even the most tedious task an absolute breeze.
Have your appliances slowed down, become less efficient, or broken down completely? There's still a chance to have your comfort restored. You just need to find the right team. Mr. Appliance of Idaho Falls is here to save your favorite appliance!
Ready to book your residential appliance repair service? Just give us a call. Or you can book your service online. We'll see you soon!
What Home Appliance Repair Services Do We Offer Near You?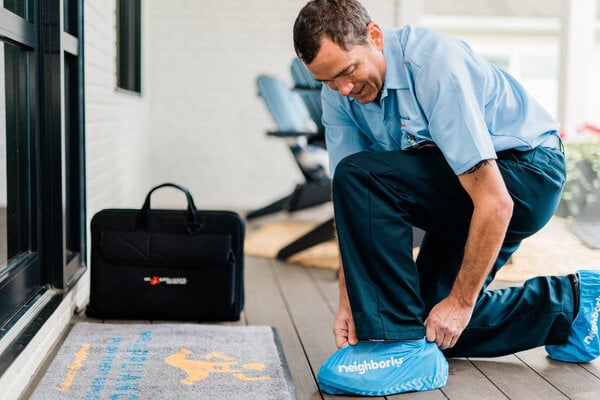 We offer professional repair services for your beloved appliances! Count on us to repair both minor and major home appliances.
We offer:
Microwave repair
Dishwasher repair
Garbage disposal repair
Dryer repair (electric and gas)
Do you have a fridge that refuses to keep cold? Or does your washing machine continue to leak? Our Idaho Falls home appliance repair company can restore your favorite appliance.
What Can You Expect After You Book Your Service?
Once we arrive, our home appliance repair professionals will quickly troubleshoot your appliance. We'll then recommend the necessary repairs or part replacements needed.
Once you give us the green light, we'll get to work on providing you with a service that lasts.
Looking to schedule an appliance repair? Give us a call or visit our contact us page today!
Why Should I Repair My Appliance Instead of Replacing?
You may consider replacing your appliance as soon as a problem arises. Yet, our home appliance repair team can solve most appliance issues via a simple visit.
New appliances are expensive. Our convenient repairs have the chance to save you hundreds of dollars. We also make sure that your repair meets your manufacturer's specifications.
What Makes Our Appliance Repair Company Different?
From our first phone call or online message, you'll feel what makes Mr. Appliance different. We believe in delivering world-class home appliance repair! Our customer service makes your life more comfortable and your home more functional.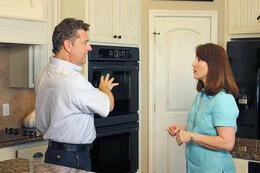 We deliver all repairs quickly and efficiently to get your home back to normal. We're well-versed in numerous brands like LG, Maytag, Whirlpool, Samsung, Frigidaire, and more.
Our trucks are well-stocked with multiple tools and parts, so we're able to complete repairs as soon as possible!
Did you know we have special offers? Check out our Special Offers page to see how you can save on your next home appliance repair!
How to Care for Your Appliances
Do you long to see your appliances last up to their expected lifespan? Taking care of your appliances and keeping them maintained is a great way to get the most out of your appliances and help them last. Here are some tips for you:
Dryer Maintenance Tips
Dryer vent inspections
Believe it or not, your dryer's lint trap doesn't catch all of the lint. The rest collects in your dryer vent which is why you should have your dryer vent inspected and cleaned at least once every 3 to 12 months. Lint is flammable and clogged dryer vents are a fire hazard. Give us a call and we can inspect and clean your dryer vent!
Frequently Asked Questions
How do you tell if your freezer is broken?
One of the most telling signs your freezer is broken is when you notice significant ice build-up in your freezer. After all, your freezer is supposed to freeze the food and the other contents inside, not freeze itself.
If your freezer is freezing over, first check to make sure the temperature setting hasn't changed (your freezer's temperature should be set to 0° F).
If your freezer's temperature is fine, defrost your freezer by unplugging it. Once the ice has melted, be sure to soak up the water with some towels. Plug your freezer back in and if it freezes over again, you're freezer is likely in need of repair.
Book your freezer repair service by scheduling your repair online or by giving us a call.
How Do You Know If The Drum of Your Washing Machine is Broken?
The washing machine drum is one of the main components that helps clean your clothes. Have you noticed your machine bounces excessively and makes loud banging sounds? It might be a damaged washing machine drum. To troubleshoot this, void overfilling your machine or adding too many clothes to one side of the drum for an unbalanced load. Did this not resolve the problem? No worries, our Idaho Falls appliance repair specialists are always happy to help!
Give us a call or visit our contact us page to get your appliance repair service scheduled today!