Owning a washing machine makes your life much easier, giving you perfectly clean clothes at the push of a button. When your washing machine stops working, what are you supposed to do? If you don't have a reliable repair team to call, you'll notice the dirty clothes baskets starting to overflow. Mr. Appliance of League City performs washing machine repairs in League City, Texas, and the surrounding areas. When you call us, you'll see why we've become the area's top team for washing machine and dryer repairs. Learn more about our professional washing machine repair services.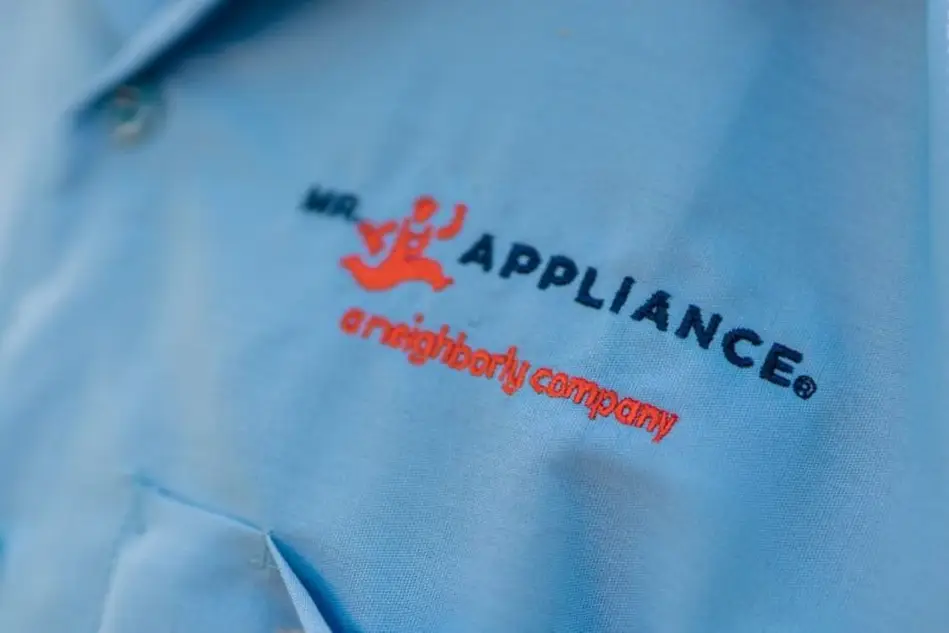 We Know How to Repair All Washing Machine Brands
As part of a franchise with over 25 years in business and more than 290 locations, we have seen and repaired it all. So, don't worry about the kind of washing machine you have. Our washing machine repairmen can handle it, including top-loading washing machines, front-loading washing machines, compact washing machines, and any other type of unit you may own. We also have extensive experience working on various brands, makes, and models. Some of the brands we commonly service include the following:
LG
Whirlpool
Samsung
GE
Maytag
Kenmore
Identifying Your Washing Machine's Problem
A washing machine is a complex appliance. A variety of things can go wrong inside your washing machine. When you call us to repair a washing machine, we will start by helping you find the source of the problem. Once we identify the cause of your unit's issue, we can give you repair options. Our diagnostics are so thorough that we can usually give you tips for preventing similar problems in the future. A few of the most prevalent washing machine issues include the following:
Washing Machine Won't Turn On – Sometimes a washing machine will refuse to turn on because of its internal off-balance switch. This stops your unit from working when it is severely unbalanced. If you redistribute your clothes inside the washer, it might solve the problem. If that doesn't work, the issue might be a broken door switch or timer.
Washing Machine Won't Agitate – If your washing machine's agitator doesn't spin or twist, there could be many culprits. Some sources of the problem could be worn drive belts, wigwag plungers, agitator assemblies, drive spindles, lid switches, internal timer contacts, or pressure switches.
Washing Machine Won't Spin – When your washing machine fails to spin, it will be less efficient at cleaning your clothes. Your clothes are also likely to be waterlogged at the end of the cycle. The problem likely lies within a defective lid switch or plunger, damaged wiring, burned-out spin solenoids, bad timer contacts, or worn-out drive belts.
Washing Machine Vibrates Too Much – When your washing machine is unlevel, it can sound like a helicopter trying to take off in your laundry room. In most cases, this issue can be solved by leveling your unit. However, we may need to replace your snubber pads or damper pads if they are worn out.
Washing Machine Has No Cold Water – Your washing machine has a valve specifically for cold water. If you notice that no cold water is coming through, that valve or the tubing connected to it is likely clogged or turned off.
Washing Machine Leaks – Washing machine leaks can lead to water damage in your laundry room. The problem can usually be traced to a loose drain hose, a clogged drain hose, leaking tubs, faulty pumps, or an issue with the injector hose.
Washing Machine Doesn't Drain Properly – If you have a pump that isn't working properly, you will notice standing water in your washing machine after a complete cycle. However, the problem can sometimes be caused by clogged drain hoses or worn driver belts.
Washing Machine Leaves Spots on Clothes – If there are dark spots on your clothes after they go through the washing machine, you may have a defunct transmission leaking transmission oil into the unit.
Replacing Parts on Your Washing Machine
Often, a repair for a washing machine involves the replacement of one or more components. At Mr. Appliance of League City, we guarantee all parts and workmanship. Some of the parts that we regularly replace on washing machines include the following:
Timers
Belts
Hoses
Pumps
Lid plungers
Lid switches
Agitator assemblies
Pressure switches
Wigwag plunger and lifters
Drive spindles
Transmissions
Transmission mode levers
Solenoids
Damper and snubber pads
Schedule a Washing Machine Repair Appointment Now!
When you need help with a washing machine repair, call a team with a proven track record. Mr. Appliance of League City has worked with countless homeowners around League City, Friendswood, Houston, Seabrook, Kemah, Manvel, Alvin, Dickinson, and Webster. We have a firm commitment to professionalism, craftsmanship, and upfront pricing. We will always explain the washing machine repair costs to you ahead of time. You'll never be surprised when you receive your final bill. That's because we offer flat rate pricing, which means we charge by the job, not by the hour. Schedule your washing machine repair appointment now!