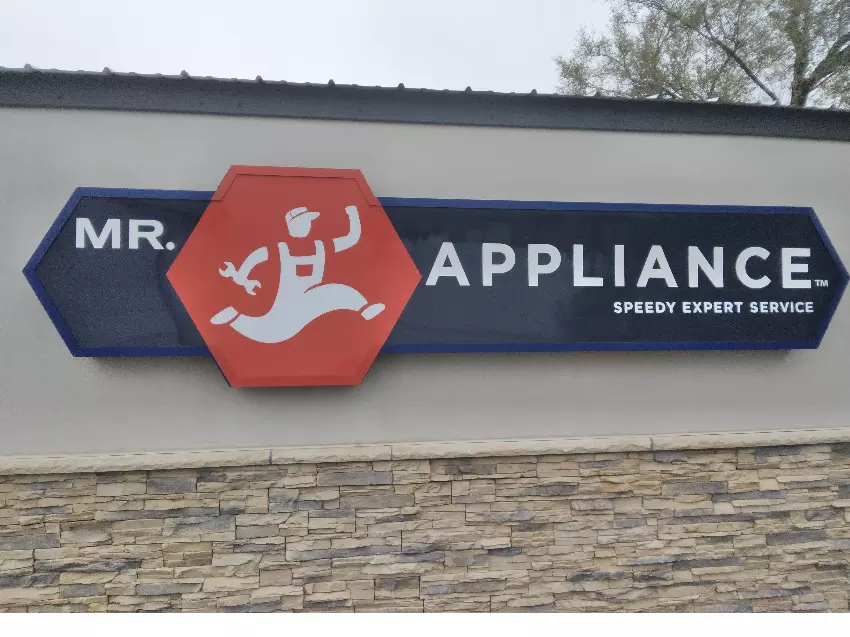 Derby, Kansas, is a charming city located in Sedgwick County. Known for its friendly community and vibrant atmosphere, Derby offers a wonderful place for homeowners to live and thrive. The city boasts a range of amenities, including beautiful parks, excellent schools, plus a variety of local businesses. Homeowners in Derby enjoy a high quality of life, with a mix of suburban and rural settings, providing a peaceful as well as family-friendly environment. Appliances play a crucial role in your daily lives, so when they break down or malfunction, they can disrupt daily routines and cause inconveniences. Professional services by your local Derby appliance repair technicians can offer expertise as well as experience in diagnosing plus fixing a wide range of appliance issues. Whether it's a faulty refrigerator, a malfunctioning dishwasher, or a broken washing machine, repairs are done efficiently as well as effectively, restoring the complete functionality of your appliance to minimize downtime for homeowners.
Mr. Appliance of Wichita provides exceptional services for your trusty appliances. Homeowners can benefit from professional services for their Derby appliance repair to address any issues with household machines promptly and reliably. By entrusting their appliance repairs to professionals, homeowners can enjoy many conveniences and peace of mind that come with having fully functioning appliances. Don't hesitate to reach out to our licensed professionals if you need an appliance repair in Derby, KS. Our service professionals are ready to help get all your household machines working at their prime once again.
Your Expert Appliance Repair in Derby, KS


An appliance repair refers to a process of fixing or restoring full functionality of your household appliances that have malfunctioned, broken down, or are not operating properly. Appliance repair technicians will diagnose any problem, identify an underlying cause, and carry out any necessary repairs to get your machine working again.
The methods can vary from replacing faulty components, repairing wiring or circuits, calibration settings, or addressing any other issues that may be affecting performance. An end goal of any repair is to extend a machine's lifespan, saving you from costly replacements and ensuring the smooth operation of essential household equipment.
Mr. Appliance of Wichita is known for providing high-quality service to all customers. The technicians have the knowledge and expertise to accurately diagnose and repair a wide range of appliance issues. With their skill set and experience, appliance repair professionals deliver efficient and reliable solutions, providing homeowners with peace of mind and saving them time and money in the long run.
Appliance Repair in Derby, KS: Stress-Free Services Near Me
Appliance technicians typically follow a systematic approach to troubleshoot and diagnose issues with appliances. While the specific steps may vary depending on the machine and the problem at hand, here is a general outline of the troubleshooting process:
Initial Assessment: The technician will start by gathering information about the appliance's symptoms and any relevant background information provided by the homeowner. This helps to understand the nature of the problem and any potential causes.
Visual Inspection: The technician will visually inspect your appliance, looking for obvious signs of damage, loose connections, or any visible issues that could contribute to the problem.
Testing and Measurement: Using specialized tools and equipment, the technician will perform various tests and measurements to assess the functionality of different components. This may include checking voltage, resistance, continuity, or airflow, depending on the appliance and the suspected issue.
Diagnostic Analysis: Based on the information gathered from the initial assessment, visual inspection, and test results, the technician will analyze the data to identify potential causes of the problem. Referring to technical manuals or guides specific to the machine may be needed to assist in the diagnosis.
Component Replacement or Repair: Once the technician determines the root cause of the problem, the technician will proceed with a repair or proceed with the necessary component replacements. This could involve replacing faulty parts, repairing wiring or circuits, or calibration settings, depending on the issue.
Functional Testing: After completing any repairs, the repair technician will perform functional testing to ensure that each machine is operating properly. This may include running test cycles, checking for leaks, monitoring temperature or pressure levels, or performing other relevant checks to verify the effectiveness of the repairs.
Maintenance Tips: If necessary, the technician may provide recommendations on maintenance practices or offer tips to prevent similar issues from occurring in the future. This can include guidance on proper usage, cleaning routines, or regular maintenance tasks.
By following this systematic troubleshooting process, technicians can efficiently identify and resolve issues with your appliances, restoring them to optimal functionality.
It's important to note that the specific steps and techniques employed can vary based on any specific issues, appliance type, or complexity of the problem.
Residential Services For Your Appliance Repair In Derby, KS
Residential services provided by the repair technicians encompass a wide range of machines, offering expertise and solutions to address various issues homeowners may encounter. Here are some common household appliances and examples of how they can break, along with how the technician can fix them:
Dishwasher
Issues with dishwashers can include drainage problems, leaks, or malfunctioning controls. A service technician can diagnose and repair these issues by replacing faulty components, unclogging drain lines, or calibrating controls, ensuring your dishwasher operates efficiently.
Refrigerator
Refrigerators may experience problems such as inadequate cooling, unusual noises, or malfunctioning ice makers. The technicians can identify and resolve these issues by repairing or replacing components like compressors, condenser coils, or defrost heaters, ensuring your food stays fresh and your refrigerator functions properly.
Oven
Common oven repair issues include temperature inaccuracies, broken heating elements, or faulty ignition systems. An expert technician will calibrate temperature settings, replace heating elements or igniters, and address other technical problems, ensuring your oven cooks evenly and reliably.
Washing Machine
Problems with washing machines can include leaks, excessive vibrations, or failure to complete cycles. Licensed technicians will inspect and repair issues related to hoses, pumps, motors, or control panels, ensuring your washing machine repair service goes smoothly.
Dryers
Electric Dryer:
Dryer issues can range from failure to heat properly, noises and squeaks, or drum rotation problems. The licensed technician can diagnose and fix issues with thermostats, heating elements, belts, or motor components, ensuring your dryer dries clothes efficiently and safely.
Gas Dryer:
Similar to an electric dryer, problems can range from not heating properly, odd noises, or issues with the drum rotation. The service provider will address issues related to gas supply, igniters, thermostats, belts, or any other gas dryer-specific problem, ensuring your machine is functional once again.
All the technicians are licensed and equipped to handle both electric and gas repairs, as each type requires specialized knowledge and expertise due to the different operating mechanisms involved. Trust the team to take care of the issues, so you can focus on more important things, and know that the team will have your appliance fixed and functioning promptly.
Derby Appliance Repair Services: Other Machines Our Team Services
Freezers
Garbage disposals
Dish Drawers
Ice Machines
Ice Makers
Microwave Oven
Built-In Refrigerators and Freezers
Range & Stove Top
Trash Compactor
Vent Hood
Wine Cooler
Plus More!
Preventative Maintenance:
Stay proactive and avoid unnecessary appliance repair in Derby, KS. The skilled technicians will clean, inspect, and fine-tune all your machines, ensuring they run smoothly and proficiently. But by extending your various machines' lifespan with maintenance services, you will save money, time, and unnecessary headaches. Don't wait for a machine to cause problems; stay one step ahead with a comprehensive maintenance solution.
Major Appliance Brands Serviced
Our team is familiar with repairing the following brands:
Whirlpool
Amana
LG
Samsung
Bosch
Thermador
GE Profile
GE Monogram
General Electric (GE)
Miele
KitchenAid
Kenmore
Electrolux
Frigidaire
Fisher & Paykel
Jenn-Air
Maytag
Wolf
Sub Zero
Cove
Viking
And more!
No matter what brand you have, give your home the top-notch treatment it deserves. The repair technicians take immense pride in delivering exceptional services with professionalism, providing you with peace of mind. Don't let these machines disrupt your daily life any longer, and finally, say goodbye to any appliance repair in Derby, KS. Take charge of your home's well-being and prevent unnecessary stress. The licensed skilled technicians will work with you to create a haven of reliability and comfort that you can truly call your own.
Areas Mr. Appliance Of Wichita Serves
The technicians can offer services in many areas, including:
Andover, Augusta, Benton, Derby, Goddard, Greenwich, Haysville, Kechi, Maize, Mulvane, Newton, Potwin, Rose Hill, Sedgwick, Valley Center, Whitewater, Wichita
Reach out today and learn how the team can help you with your appliance repair in Derby, KS. Professional technicians in Derby or surrounding areas are ready to help with minor maintenance, major fixes, or emergency repairs. Call today to set up your service appointment.
Why Choose Our Experts For Your Appliance Repair in Derby, KS


Mr. Appliance Of Wichita is a well-known business specializing in professional appliance repair services. With locations across the United States, they have established a reputation for providing reliable and high-quality services, from minor repairs to full-service fixes. Homeowners have relied on licensed service technicians time and again for several reasons:
Expertise and Experience: The technicians are trained professionals with extensive knowledge and experience in repairing a wide range of appliances. The service providers' skills range from diagnosing to fixing various issues efficiently and effectively.
Comprehensive Services: All the technicians offer services for installation, maintenance, and appliance repair in Derby, KS. The repair technicians can service a variety of machines, including refrigerators, dishwashers, ovens, washing machines, dryers, and more; the technicians can address different brands and models, ensuring that your specific appliance needs are met.
Reliable and Timely Repairs: When a machine breaks down, homeowners often want a quick resolution to minimize disruptions. The service technicians aim to provide prompt and reliable repairs, working efficiently to restore the functionality of any machine promptly.
High-Quality Service: Customer satisfaction is a priority—Striving to deliver exceptional service and ensuring that repairs are done to a high standard. This dedication to quality can provide you with peace of mind, knowing that your appliances are in capable hands.
Warranties and Guarantees: Mr. Appliance of Wichita offers warranties on all parts and labor services, providing additional assurance that the repairs are reliable and long-lasting.
Emergency Services: The service technicians can come as soon as possible to ensure your appliances are back up and running in no time. Call to learn more.
Mr. Appliance of Wichita is a reputable repair service provider known for its expertise, comprehensive services, reliability, and commitment to customer satisfaction. Hiring them can save homeowners time and effort in troubleshooting or repairing appliances themselves while ensuring that skilled professionals handle all repairs.
Your Reliable Appliance Repair in Derby, KS: Services To Restore Your Home's Efficiency & Comfort!
Professional repair technicians play a vital role in maintaining the functionality and longevity of your household appliances and avoiding regular appliance repair in Derby, KS. Whether it's fixing a malfunctioning fridge, repairing a dishwasher with drainage issues, or addressing problems in ovens, washing machines, dyers, or ice machines, the licensed technicians have the expertise to diagnose and resolve a wide range of issues.
Whether you live in Derby or the surrounding areas of Wichita, Andover, or Belair, the team at Mr. Appliance of Wichita is ready to help get your machines repaired and working like new again. Reach out to learn more or to book your service call today!