Mr. Appliance of Wichita Repairs Ovens for Optimal Cookin
Mr. Appliance of Wichita provides ovens, stove, & range repairs to residences in Kansas. When an issue arises in your kitchen, we know the hassle it can create when cooking a delicious meal for yourself or your guests. This can accumulate into maintenance delays, unwanted spending, and the inconvenience of limitations when you want to try out a new recipe. Our experts are trained and equipped to repair or replace any issue with your appliances so you can stay on track with comfortable living. We prioritize your needs with quick services and professional-quality results that will last. If you discover a problem, don't wait to call us for an appointment. Contact us today for your ovens, stove, & range repair service.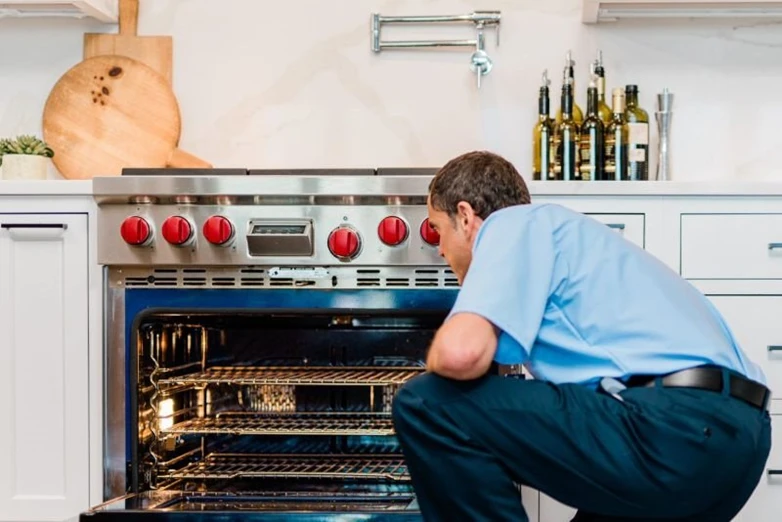 What Do Our Ovens, Stove, & Range Repairs Include?
Have you spent hours preparing a large dinner for guests only to discover your stove or oven isn't cooking your food as it should? The frustration is real when it comes to having a kitchen appliance malfunction when you need it most. Whether you have an electric or gas unit, we can repair any stove type. Our professionals can also fix problems with your oven, whether it's a single-wall, double-wall, wall-mounted, or more. We aim to get you back on track with your schedule so you can pleasantly host family and friends without a worry that something will go wrong. Some of the most common issues we can help with for cooking appliances like ovens include the following:
Your oven won't turn on
Your oven won't heat to the desired temperature
Your oven door won't shut all the way
Your oven's self-clean feature isn't functioning properly
Maintenance Tips for Ovens, Stoves, & Ranges
You can keep your ovens, stoves, and ranges in superior shape in many ways to ensure their long lifespan. Keeping these appliances up-to-date with maintenance is essential to prevent breakdowns. We know the last problem you want to happen is a broken oven while prepping for a nice family gathering. If you want to be ahead of the game before any issues arise, here are some ways you can keep your oven, stove, and range intact:
Cleaning your oven on a routine basis
Make sure your heating element and burners are intact
Inspecting your door gaskets to ensure the oven door properly seals
Inspecting and replacing the gas line when needed
Cleaning up spills and splatters in the oven as soon as it cools
Why Should You Choose Us for Service?
When you choose us for range, stove, and oven repairs, we guarantee to provide you with customer-focused care. Our team is committed to creating a satisfactory experience for you to build trust as your go-to maintenance company. We have spent years creating a comfortable space for residents to enjoy the conveniences of cooking with properly functioning appliances in the kitchen. Our services and locations span nationwide to reach as many of you as possible. Consider the following reasons why you should choose us for ovens, stove, and range repair services:
Qualified Experts with Optimal Training
Courteous, Uniformed Professionals
Flexible Service Times for Your Schedule
Workmanship & Parts Guaranteed
Upfront Pricing
Contactless Authorization & Payment
Special Offers for Customer Appreciation
A Neighborly Company
You Can Count on Us for Your Kitchen Appliance Repairs!
Mr. Appliance of Wichita ensures to be there at the drop of a dime to fix your kitchen appliances when something goes wrong. Our ovens, stove, & range repair costs are upfront with flat rates, so you know what to expect before scheduling a service with us. You'll never be charged overtime fees if your appointment goes longer than expected. We uphold our values of respect, integrity, and customer-focused care so you can enjoy a smooth, professional experience with our team. Your concerns deserve to be heard with our honest services that consider your best interest. We evaluate all possible scenarios to ensure the best solution to any issue at hand. If you like our work, we'd be honored to share the same services with your friends and family when they need appliance assistance. Contact us today to schedule your appointment.