With our residential appliance repair experts at Mr. Appliance of Naples, your appliances can work like new once again. You can count on us to service and repair all of your major household appliances, quickly, professionally, and courteously!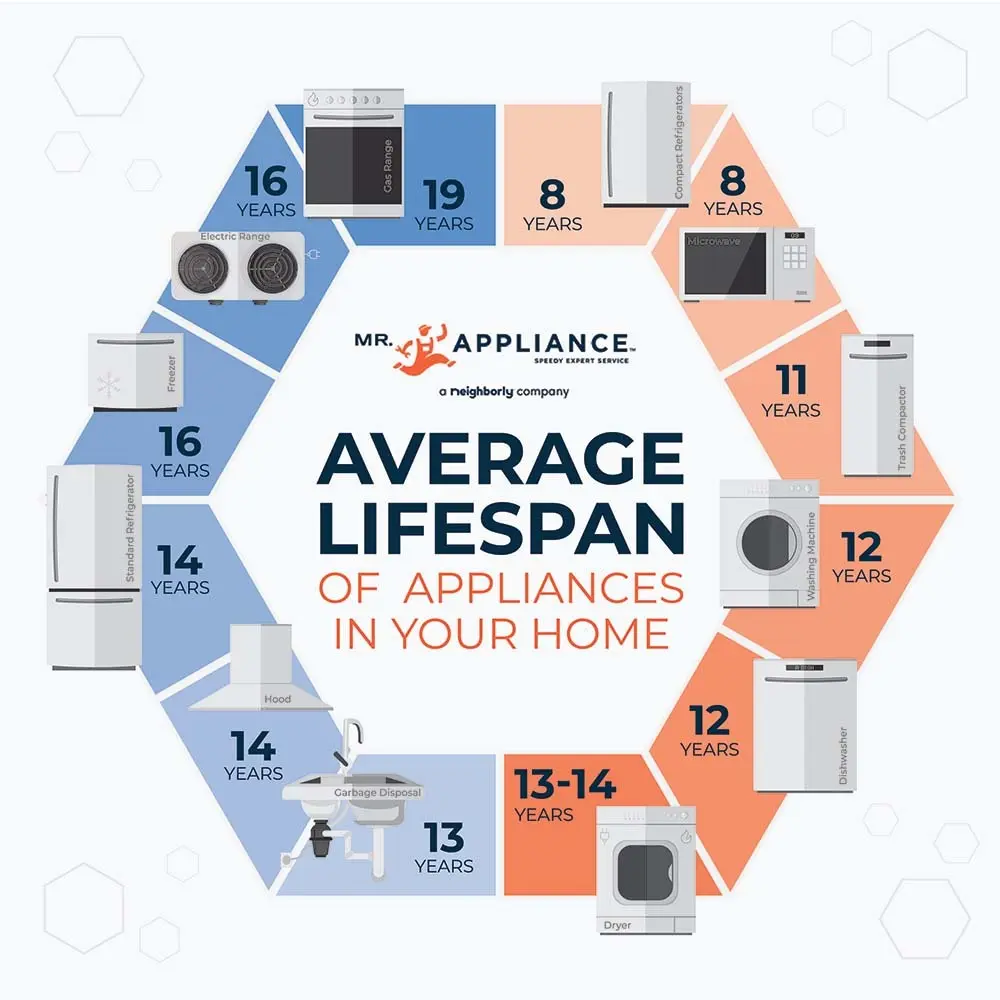 Additionally, we warranty our services according to our Neighborly Done Right Promise®. Check out the special offers we created to help you save money.
Give us a call or schedule service online from a handyman near you!
Our Residential Appliance Repair Services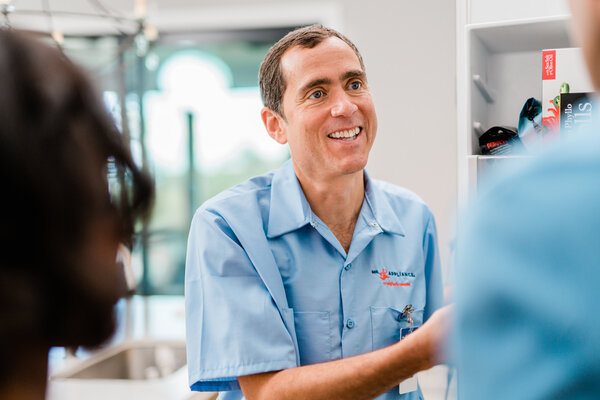 Mr. Appliance of Naples can repair a large variety of residential appliances, including in both your kitchen and laundry room!
Kitchen Appliance Repairs
In your kitchen, we can repair your:
Garbage disposal
Freezer
Trash compactor
Ice machine
Washer and Dryer Repair
Of course, we can also repair your washing machine and dryer! We can also inspect and clean your dryer vent. If you have any of these appliances in your home and have noticed that they are not running like they used to (or aren't working at all), we are confident that our technicians can provide you with reliable appliance repair services for your home!
Experience the Benefits of Our Home Appliance Repair
We understand how excited you may be to get a brand-new appliance, but we also understand how expensive new appliances can be. Frankly, companies release new models year after year, often not containing new features that are worth the upgrade in price. Plus, if you like the appliance you have right now, why would you replace it if it still works like new?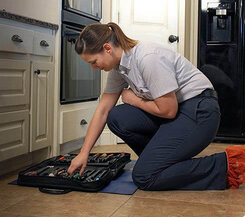 When you schedule a residential appliance repair with the experts at Mr. Appliance of Naples, you can have ultimate peace of mind knowing that you will avoid the expensive bill that comes with getting a new appliance and the headaches often associated with the installation process.
Our appliance repair technicians will thoroughly inspect your appliance to make sure all repairs that are needed can be completed. We are committed to making sure your appliances continue to work like new.
Here are some additional benefits of hiring one of our residential appliance technicians:
Saves You Money: Our customers save thousands of dollars every year when they choose to have their appliances repaired rather than purchasing a full replacement. When it comes to major appliances like fridges, freezers, and dishwashers, you can save thousands of dollars when you decide to go with a Mr. Appliance repair service.
Extra Convenience: Forget the long hours associated with researching what new model to purchase, as well as the unreliable delivery and installation headaches. Our services continue to provide convenience to those who are looking to spend hours searching for a replacement. Right to your door, on your schedule, our repair technicians make it easy and convenient to schedule your appliance repair. Schedule your first service here!
Keep Your Favorites: Whether it's a washing machine you fell in love with or an appliance you got as a gift, we never want you to replace the things you have grown to love. If you enjoy the appliances you are using, we believe you should be able to keep them in your home – and functioning correctly – every day.
Whether you are looking to save yourself some money or you can't find the same dishwasher model you've grown to love, our repair services are sure to keep your appliances functioning correctly week after week.
Looking for appliance repair near you? Call or schedule service online today!
We Can Service and Maintain Your Appliance to Help Avoid Serious Repairs
Are you looking to purchase a new appliance or looking to extend the life of your current model? Our professional appliance repair experts can provide you with superior services that will continue to keep your appliances working for years after purchase.
Residential Appliance Repair | Frequently Asked Questions
Is it Worth it to Repair a Dishwasher?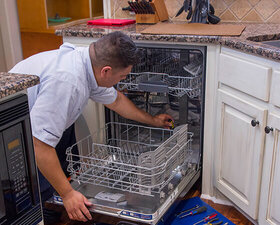 When deciding to repair or replace your dishwasher, consider whether buying a brand-new appliance will be worth the investment. If repairing it will only end up costing you more money, then it might be best to buy a new appliance.
Some ways to determine if your needed repairs might be too much would be the warranty of the appliance, the age of the dishwasher, the extent of the needed repair, and repair charges. At Mr. Appliance of Naples, we provide upfront pricing so you can determine which would be the best investment.
Do You Offer Kenmore Appliance Repair?

Yes, we can service your Kenmore appliances.
In fact, Kenmore is just one of the 30+ appliance brands we can service. With more than 30 years of experience in the appliance and appliance repair industry, we've seen it all!
Count On Us for Fast, Expert Home Appliance Repair Near You
At Mr. Appliance of Naples, we train our appliance repair technicians to understand how to perform every type of repair, from the simplest to the most complicated. Our repair experts have so much experience and training that servicing all types of home appliances is second nature to them.
Every day, we continue to provide services to neighborhoods and communities to rescue anybody from their broken appliances and get their home in working order again. We also save your wallet from being drained by a new appliance purchase. We are sure that our services are a real win-win situation that anybody can get behind.
Give us a call or schedule service online for washer repair today!