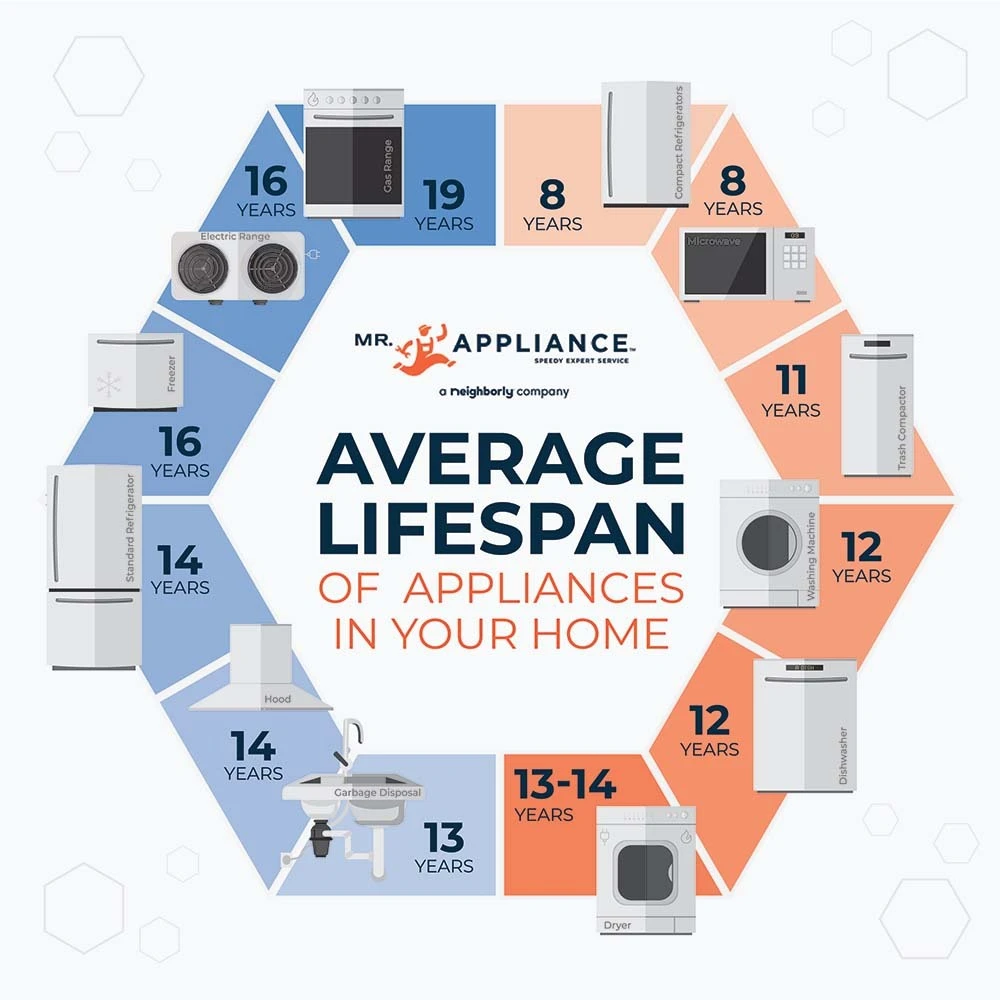 Have you noticed a leaky washing machine or a dryer that just doesn't get your clothes dry? Maybe it's the fridge isn't as cold as it should be, or you're fed up with the dishwasher not cleaning your dishes thoroughly? Mr. Appliance of Buford has fixed all of these problems and many others.
Whether you've dealt with a problem such as these for a few hours or for weeks on end, having to manage a household with a broken appliance can throw your world into chaos, and that's no exaggeration.
Luckily, there is a way out of the frustration. Our team of residential appliance repairmen at Mr. Appliance provide effective, speedy services for the Buford community.
Call or contact us online to schedule fast & reliable residential appliance repair in Buford today!
What Home Appliance Repair Services Do You Offer?
At Mr. Appliance of Buford, we can repair:
Freezers
Ice machines
Dishwashers
Garbage disposals
Microwaves
Vent hoods
Wine coolers
Trash compactors
Outdoor kitchen appliances
Washing machines
Dryers
We have an insured team of certified technicians who make quick work of diagnosing appliance problems of virtually any brand.
When you hire us, you can rest assured the issues that are cramping your style thanks to a malfunctioning appliance will soon be a thing of the past so you can move on with your life to the more important things.
Why Your Neighbors Choose Mr. Appliance to Fix Their Broken Appliances
Hiring a professional for appliance repair means you want to have confidence in them. We are confident you'll enjoy working with us. But don't take our word for it - check out our reviews to see why our clients love our services!
Some of the benefits of working with our Buford appliance repair servicemen include:
Quick, accurate diagnostics: Our Buford repair technician arrive promptly, in uniform, in branded vehicles to assess the problem and discuss your options with you. Once you've agreed to the type of repair we suggest, we get right to work. We can be in and out of your home in just a few hours and get your appliance back up in operational mode again.
Parts and labor warranties: We stand behind our workmanship and parts we use to repair appliance. With our Neighborly Done Right Promise®, Mr. Appliance offers a one-year parts and labor warranty for our residential services to ensure we will return to resolve any issues you may face and come back to make it right.
Your time back: It's a simple fact that without the tools and training, a broken appliance is a huge headache. We don't recommend a DIY repair job. Our extensive repair knowledge and advance tools will get the job done so you can get back to your normal life in almost no time.
Looking for top home appliance repairs in Buford? Call our team when you need detailed residential appliance repair services and we'll get your appliances up and running.