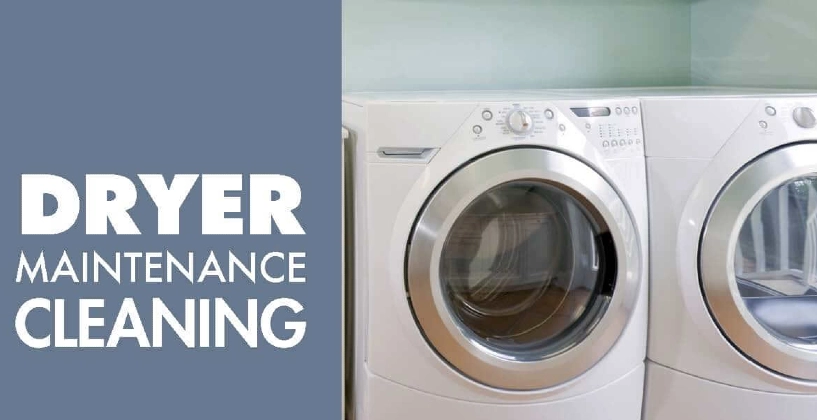 One out of every 22 house fires is caused by a dirty, neglected dryer. Lack of dryer maintenance knowledge is the number one reason dryer fires start, and cleaning is a very important part of maintenance.
By learning how to clean your dryer properly and by routinely caring for it, not only will you reduce the risk of fires; you'll also save money by keeping your energy bills lows.
Follow these dryer cleaning tips, which explain how frequently to do each chore.
Empty the Lint Filter Daily 
Also called a lint trap or lint screen, this is the part of your dryer that collects much of the lint your clothes produce as they dry. Before or after every load of laundry you do, remove lint from the filter to promote proper airflow and help prevent overheating. For most households, this is a daily task.
Clean the Dryer Drum Once a Month
The inside of your dryer has buildup from detergents, dryer sheets, and other residue from your clothes.
Here's how to clean a dryer drum:
Fill a clean spray bottle with a 50-50 solution of water and white vinegar.
Spray the entire inside of the dryer drum.
Wipe it down with a soft cleaning cloth.
Rinse the cloth with clean water. Then wipe the dryer drum again.
Dry the drum with a towel.
With the dryer door open, let the drum air out for a few hours.
Deep Clean the Lint Screen Quarterly
Every quarter, remove your dryer lint filter, and take the time to vacuum stray clumps of lint that have snuck past the filter. Then wash the lint screen in your sink with a stiff brush, dish soap, and warm water. If there's sticky residue that won't budge, try covering the screen with a paste made of baking soda and white vinegar. Let the mixture sit for a few minutes before you scrub the lint screen again. Rinse the screen, dry it completely, and put it back in the machine.
Check the Ventilation System Quarterly
Every few months, step outside and examine the exhaust vent while the dryer is running. Air should easily escape the vent. If airflow is restricted, make sure there is no visible debris clogging the exhaust vent. If airflow remains restricted with no apparent cause, there's likely a deeper clog that you should ask a professional to remove immediately.
Regardless of how your vent system seems to be running, be sure to schedule professional dryer vent cleaning service at least once a year.
Clean Behind and Inside the Dryer Once a Year
Pick a time once a year to pull the dryer away from the wall and vacuum the wall and floor behind the unit. Any stray lint here can act as additional kindling if a fire starts. After that step is done, detach the vent hose connected to the back of your dryer, and vacuum out the inside of this hose.
Wondering how to clean the inside of a dryer? Unplug it first. Look for panels and screws to remove. Usually it's easy to open your dryer up and vacuum out the internal workings. While you're in there, why not perform some other dryer maintenance?
Pay Attention to Signs of Dryer Failure
Cleaning your dryer will help it stay running, but it won't prevent dryer problems forever. Is your dryer not drying clothes very effectively? It is loud? Mr. Appliance® experts created this dryer troubleshooting tool for you to get to the bottom of the issue.
If you're in need of a dryer inspection or repair, Mr. Appliance will be glad to help. Schedule service online, or connect directly with your local team.