At Mr. Appliance of Aberdeen MD, we don't want you to have to go through the experience of throwing away all your food because your fridge stopped working and everything is rotting. To keep food safe, a refrigerator needs to remain between 37- and 41-degrees Fahrenheit.
Of course, preventative maintenance is critical to ensuring that your fridge lasts as long as possible with minimal issues. But it's not always possible to stop problems from happening. That's where we come in.
Need speedy refrigerator repair near you? Reach out online or call us to schedule your service. We show up on time and offer up-front pricing.
The types of refrigerators we service include:
Top freezer
Bottom freezer
Side-by-side units
French door units
Compact units
Freezerless units
Counter-depth or built-in units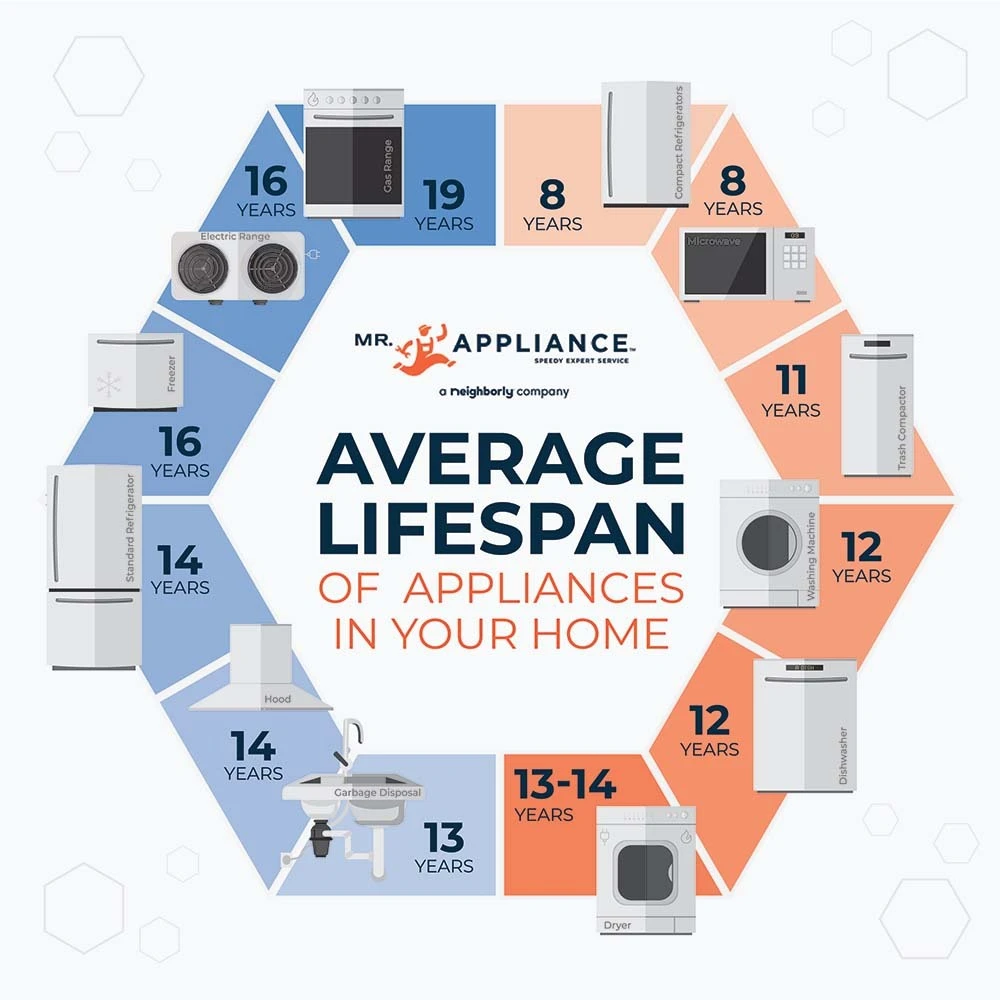 Offering reliable service for nearly any brand of refrigerator, our licensed and insured professionals have years of experience in all manner of repairs. After a thorough inspection of the situation, we will share our diagnosis along with the best options you have.
Before any work begins, you'll have transparent pricing and an idea of the repair timeline. The best-case scenario is always a minor fix that gets you back into the kitchen in next to no time.
Some of the parts that we replace for refrigerators are:
Light bulbs
Door switches
Door seals
Condensers
Compressors
Evaporators
Fans
Valves
Solenoids
Thermostats
Water filters
Drawers
Bins
Shelving
Cold controls
Defrost heaters
Working with integrity, the team at Mr. Appliance of Aberdeen MD provide our best advice no matter what – even if it's unfortunate news when your refrigerator has reached the end of its lifespan and you're in need of a reliable replacement. We can help you make the best decision for your home.
Don't hesitate to call us and reach out today with refrigerator repair questions!
Signs You're Due for Refrigerator Repair
The best way to extend the lifespan of your fridge is to stay diligent about fixing small issues as they arise. Otherwise, you'll find yourself continually scheduling repairs and sinking too much money into your fridge. And that's simply not worth it – we're here to help.
Some of the common warning signs that your refrigerator needs maintenance are when:
Food is spoiling too quickly
There are loud noises
The freezer ices over
There is condensation buildup
The motor continually runs
Your utility bill keeps getting higher
There is water on the floor
The back of the fridge feels hot
The door sticks shut or seals wrong
Of course, this list is not exhaustive. If you're dealing with an issue with your refrigerator, we can help you understand the situation. But you don't need to take our word for it. These recent reviews speak to what it's like when you entrust your kitchen appliances to our team of professionals.
Give us a call today or get in contact with our friendly team online for residential fridge repairs in Aberdeen.