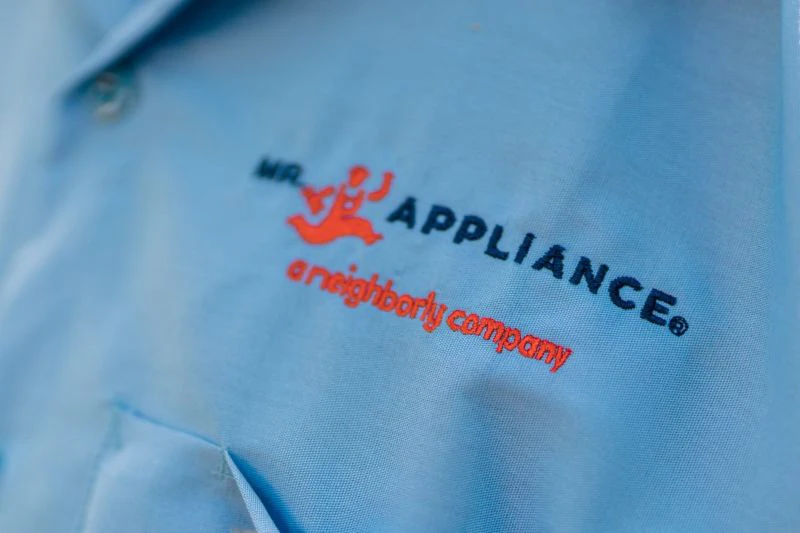 If you've ever lived in an apartment without an in-unit washer, you know what a luxury it is to be able to wash your clothes in the comfort of your own home. But every once in a while, that convenience becomes a hassle when your washer breaks down and leaves you with no way to do your laundry. At the first sign of trouble, get in touch with the team at Mr. Appliance of White Marsh. We offer high-quality wash machine repairs to the communities of Baltimore, Towson, Phoenix, and Forest Hills, MD, and customer satisfaction is among our top priorities. Whether you're dealing with a major breakdown or a small malfunction, we have you covered. Ask us about preventative maintenance!
What Type of Washing Machine Do You Have?
Washing machines come in all shapes and sizes. Fortunately, our team has years of experience repairing the most common appliance types. If your home has one of the following, let us know when it needs repairs:
Front loading washing machines
Top loading washing machines
Compact washing machines
Combination washing machines
We Resolve Common Appliance Issues
After years of providing washing machine repairs, we've seen it all. Our technicians have dealt with everything from minor valve repairs to full-scale replacements. No matter the size of the issue, scheduling repairs as soon as possible is key to getting your washer up and running. When you notice these problems, get in touch with Mr. Appliance of White Marsh right away:
The machine won't turn on—If your washing machine doesn't turn on, the problem could be fixed with something as simple as redistributing clothes. But when that doesn't rectify the issue, you may need circuitry repairs from our team.
No cold water—The absence of cold water could be due to a switched-off valve or sediment buildup.
The machine isn't spinning properly—Have you ever opened your washer to find water-logged clothes? This occurs when the machine isn't spinning correctly. Our team can take care of the issue with a replacement drive belt, spin solenoid, or lid plunger.
Too much vibration—A washing machine that vibrates excessively often causes loud noises and disruptions to your day. We'll take a look at damper pads and flooring beneath to find the culprit.
Cycle leaves spots or soap on clothes—If you notice new spots or soap on your clothes after a spin in the washing machine, there may be an issue with the transmission, timer contact, or cold-water valve.
Improper drainage—Is there standing water in your machine's drum? Talk to us about replacing the pump, drive belt, or drain hose.
Leaks—A leaky washing machine can cause water damage to your floors and walls. We'll identify the leak and recommend the proper repairs.
No agitation—Lack of agitation is often the result of worn-out drive belts and faulty transmission mode levers. Whatever the case for you, we'll pinpoint the problem and suggest a fix.
Our Team Services the Top Brands on the Market
Washing machines come in a range of brands, many of which have their own specifications when it comes to repairs. Luckily, Mr. Appliance of White Marsh has experience with all the most popular models. If your washing machine was manufactured by any of the following, we can help get it up and running again:
GE
Kenmore
Maytag
Whirlpool
Samsung
LG
A Reliable Source for Replacement Parts
Don't assume that a broken washing machine requires a full replacement! In many cases, we can fix up your appliance with a few replacement parts. Installing a couple of parts is much less expensive than purchasing a new machine, and you can count on our technicians for reliable service. Our team can replace these washing machine parts, among others:
Pumps
Belts
Hoses
Solenoids
Timers
Damper/snubber pads
Lid switches
Lid plungers
Transmissions and transmission mode levers
Wigwag plungers/lifters
Pressure switches
Drive spindles
Agitator assemblies
Solve Your Appliance Problems Today
Even the most expensive and technologically advanced appliances will break down from time to time. While you can't avoid periodic issues, you can be ready with a seasoned appliance repair technician. The team at Mr. Appliance of White Marsh has expertise in repairing washing machines and a range of other household appliances, from refrigerators to dryer vents. Is your washer on its last legs? Contact us today to inquire about service.