When a cooking appliance isn't working correctly, the dream of a mouthwatering home-cooked meal goes out the door. Mr. Appliance of Queens NY offers residential repair services for ovens, stoves, and ranges in Queens, NY. Our appliance experts have extensive training in finding the root of the problem and offering an effective solution. We'll get you back in the kitchen cooking as quickly as possible. Contact us today to get a free quote on our appliance repair services.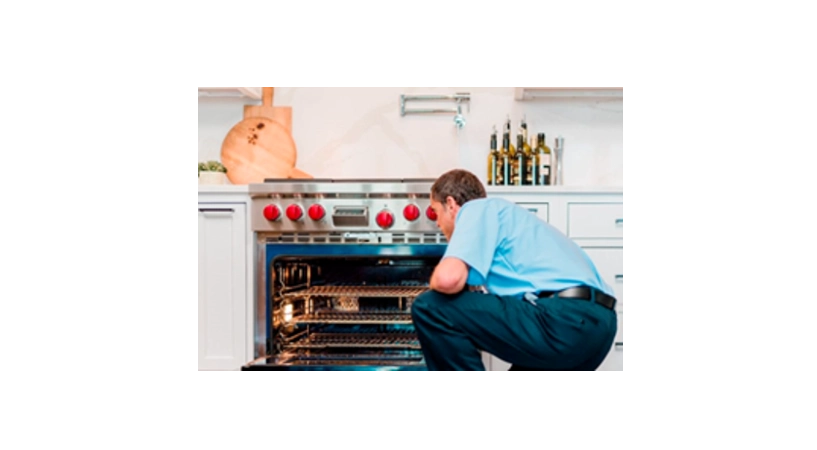 Common Repairs for Stoves, Ovens, & Ranges
We do it all, from pellet stove repair services to gas oven repair services. Our team will find your stove, oven, or range's issue and fix it. The most common issues you may experience with your oven, range, or stove include the following:
Oven will not broil or bake – You may have a problem with your bake igniter or valve, so we can quickly install new parts to repair this issue.
Burner is too hot – When burners get too hot, they often have a damaged switch.
Burner won't turn on – Try turning on another burner, then we will check the switch, burner, and receptacle.
Indicator light won't go off – Problems with indicator lights often point to switch issues.
Stuck oven door – You may have an issue with your oven control or a misaligned self-clean latch.
Strange oven temperatures – Uneven oven temperatures often indicate a problem with your selector switch, bake oven ignitor, or temperature sensor.
Self-cleaning oven problems – You typically have a damaged function selector or self-clean latch switch.
Servicing Most Common Brands

There are endless choices for appliances. Our team at Mr. Appliance of Queens NY has experience servicing almost every brand of oven, stove, and range top. The most common appliance brands we service include:
Dacor
GE
Whirlpool
Thermador
KitchenAid
Frigidaire
Appliance Replacement Parts
We will diagnose the issue with your range, oven, or stove top and determine if you need an appliance part replacement. The most common types of electric ovens and ranges we replace include:
Heating elements
Temperature sensors
Thermometers
Thermocouples
Self-cleaning latches
Spark modules
Relays
Switches
Safety valves
Control boards
Dials
Igniters
Valves
Gaskets
Bake igniters
Spark electrodes
Ignition wires
Burners
Don't Ignore Repair Service Signs
Your oven, stove, and range often show signs they need our repair services. We understand many people think it might just be a glitch, but ignoring small signs can often lead to costly repairs. We offer fast and efficient inspections at the first sign of your appliance issues. Our experts can often make minor adjustments or order new parts. If you notice any problems with your cooking appliances, reach out to us for fast and efficient services.

Contact Mr. Appliance of Queens NY Today
Mr. Appliance of Queens NY offers all types of appliance repairs. We understand the challenge of problems with your oven, stoves, and ranges. Our qualified and licensed experts offer courteous and knowledgeable repair services to get your appliances in working order. We stand by the Neighborly Done Right Promise for superior services. Contact us today to get a free quote!