The feeling of opening your dryer to pull out your fresh, warm clothing is amazing. That feeling is thrown out the door when your dryer isn't working correctly. Mr. Appliance of Queens NY provides professional residential dryer repair services in Queens, NY. We understand most homeowners rely on time-saving dryers in laundry rooms. Whether your dryer isn't heating correctly or won't turn on at all, our team is here for you. Get in touch with us as soon as possible for fast and efficient dryer repair services.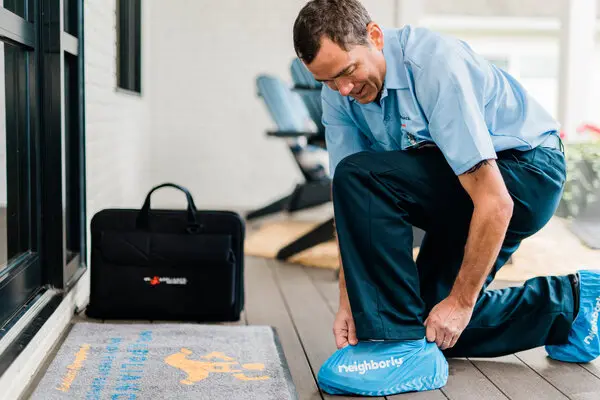 Types of Dryers
Our dryer repair experts will visit your home to inspect your dryer. A dryer works by using its tumbler to circulate heated air while evaporating moisture. Humid air circulates through the venting system to the outdoors, allowing the dry air to work its magic. There are two types of dryers in most homes:
Electric Dryers – An electric dryer relies on electricity for power and utilizes steam venting.
Gas Dryers – Energy-efficient gas dryers operate on natural gas or propane and require special venting.
Most Common Dryer Repairs
Our experienced repair technicians can handle any type of dryer repair. Contact us if you notice any of these issues, including:
Dryer will not get hot – If your dryer spins but doesn't produce any heat, you may have defective heating coils, thermostats, fuses, or temperature switches.
Dryer not running – A dryer that will not turn on may have a broken start switch, damaged terminal block, or a bad thermostat.
Strange noises – If your dryer is rattling or sounds strange, it could simply be off balance.
Dryer gets too hot – When a dryer is too hot, it may have faulty heating coils, clogged vents, or a damaged thermostat
Drum won't spin – A drum will not spin when you have a broken belt, damaged motor, bad idler pulley, or problem with rollers.
We Service All Dryer Brands
Mr. Appliance of Queens NY repairs all dryer types and brands. It doesn't matter where you bought your dryer, we can fix it. Our appliance experts commonly repair the following brands:
Kenmore
Samsung
Whirlpool
LG
GE
Maytag
Most Common Dryer Repair Parts

Dryers operate with many different parts to make them successful. We understand the hassle when a dryer fries your clothes, you pull out wet clothing, or your dryer will not start at all. The most common dryer repair parts we repair and replace include:
Fuses
Idler Pulleys
Motors
Thermostats
Timers
Switches
Belts
Rollers
Heating coils
Temperature switches
Schedule Dryer Repair Services Today
You can trust our licensed, bonded, and insured appliance professionals for your dryer repairs. Mr. Appliance of Queens NY proudly offers dryer maintenance services to stay on top of the health of your dryer and other appliances. We back our parts and workmanship with a warranty and our Neighborly Done Right Promise®. We always offer free quotes and upfront pricing for all our residential appliance services. Contact us today to schedule repairs or a free consultation today.