When your washing machine stops working, it can be a major problem. Suddenly, your daily chores have become a day-long trip to the laundromat. There are lots of parts that could be the reason behind the malfunction, and it can be challenging to find the root cause on your own. That's why our team at Mr. Appliance of Mid America is here to help. We offer professional, reliable washing machine repair in Fairview Heights, IL, as well as Belleville, Collinsville, Columbia, and Edwardsville. We're available for emergency washing machine repair and regular washing machine maintenance appointments.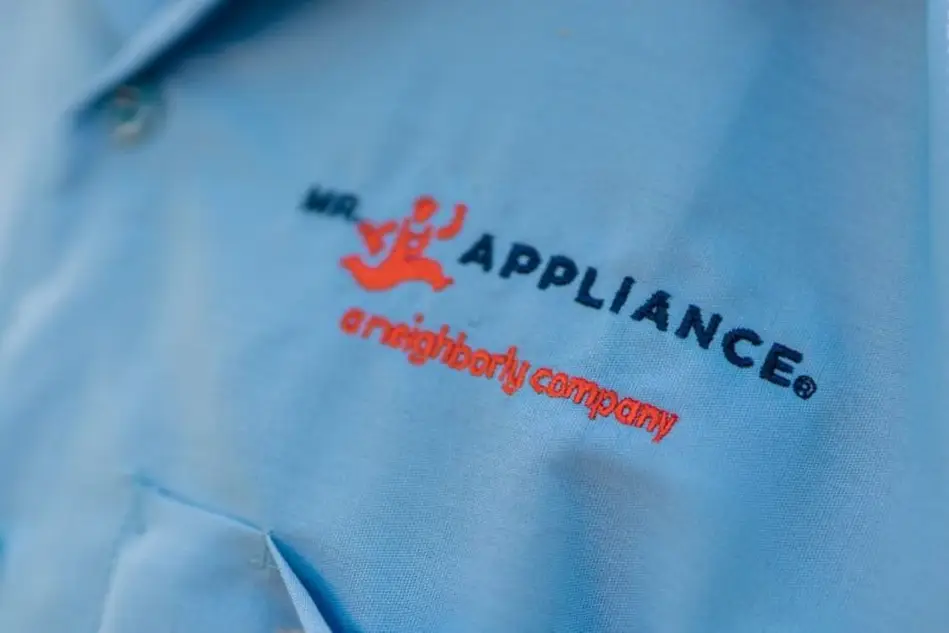 Washing Machines We Repair
There are several types of washing machines on the market, and each home will have different washing needs. When you need washing machine repair, you want to know that your technician can effectively service your unique model. We can repair any type of washing machine you may have in your home, such as:
Top loading washing machines
Front-loading washing machines
Combination units
Compact washing machines
Common Washing Machine Issues We Repair
If you're having an issue with your washing machine, we recommend scheduling a repair as quickly as possible. This way, you can find the problem fast and avoid further damage to your appliance. Some common washing machine issues that will need repair include:
Washing Machine Won't Turn On: A tripped switch could be the reason you can't turn on your machine. This can be caused by overloading your washing machine. There could also be a defect with the timer or the electrical outlet.
Washing Machine Doesn't Spin: Clothes shouldn't be soaking wet at the end of the wash cycle. If they are, the washer probably isn't spinning. The problem could be a defective lid switch or lid plunger, burned out spin solenoid, damaged wires, broken or worn-out drive belt, or a bad timer contact.
Excessively Vibrating: A washing machine that is vibrating too much might be on an uneven surface. It might also be worn damper pads or snubber pads.
Leaking: Many parts of a washing machine can leak, including hoses, tubs, or pumps.
Washer Brands We Commonly Service
Even if your washer brand is fairly popular, there's no guarantee that your washing machine repair technician will be familiar with your model. That is, unless you enlist the help of Mr. Appliance of Mid America. Our technicians have worked extensively with all major washer brands, such as:
LG
Samsung
Whirlpool
Maytag
Kenmore
Washing Machine Parts That Mr. Appliance Can Replace
Trying to replace a single tiny part in your large washer machine can feel like searching for a needle in a haystack. Luckily, Mr. Appliance of Mid America is here to take care of it for you. We can swiftly and efficiently replace various washer machine parts, such as:
Belts
Timers
Pumps
Hoses
Lid switches
Lid plungers
Pressure switches
Agitator assemblies
Drive spindles
Wigwag plunger/ lifters
Transmission mode levers
Transmissions
Solenoids
Damper/ snubber pad
Washing Machine Repair FAQs
If you've ever had a certain question about your washing machine, you're in the right place. Our repair experts have compiled some frequently asked questions about washing machines to help you better understand this indispensable appliance.
How Much Does Washing Machine Repair Cost?
The cost of a washing machine repair will depend on the severity of the problem. We can diagnose the issue with your appliance and give you an estimate for the required repair for washing machines.
How Can I Avoid Overloading My Washing Machine?
Your washing machine's owner's manual should have information on how much laundry is appropriate for your washing machine. If you cannot find it, there should be at least 6 inches between the drum and the hood.
Is a Top-Load or a Front-Load Washing Machine Better?
It depends. Each type has its own set of pros and cons. Top-load machines tend not to be as efficient as front-load machines, but they often require less maintenance. If you need advice on choosing a washing machine, we can offer our professional recommendations.
Contact Us for Washing Machine Repair in Fairview Heights Today
Get back to your daily activities sooner with our Fairview Heights washing machine repair services. Mr. Appliance of Mid America is on-hand for 24/7 emergency services, repair appointments, and regular maintenance. Call us today or schedule your repair appointment online.