When your stove or oven gives out, it becomes nearly impossible to cook up your favorite foods. Unless you're okay with using nothing but the microwave for weeks on end, you'll want to schedule repairs as soon as possible. Thankfully, you can turn to the professionals at Mr. Appliance of Melbourne. Our team is skilled in oven, stove, and range repair. Before you know it, you'll be boiling pasta water and heating up frozen pizzas just like before! Based in Melbourne, FL, we're excited to add even more happy customers to our already long list.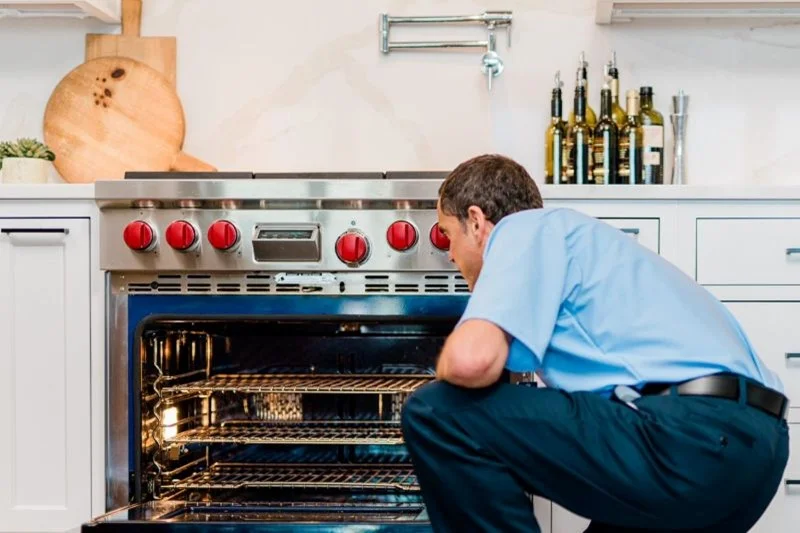 We Address a Range of Common Issues
Whether you need oven repair or replacement parts for your stove, we have you covered. Our seasoned team is well-versed in all of the most common problems associated with these appliances. When a problem occurs, we make it a priority to fit you into our schedule and recommend a speedy fix. Here are just a few of the issues we can address:
The burner won't turn on—You're getting ready to start dinner, but the burner won't turn on. What now? Our team will take a look at your burner and determine whether the receptacle or switch needs to be replaced.
The burner runs too hot—Of course, you want the burner to be hot. But when it gets too hot, our stove repair specialists may need to repair a bad switch.
The indicator light won't turn off—This is another problem that may be fixed by replacing a switch.
Faulty oven door—If your oven door refuses to open, there is likely a problem with the self-clean latch or oven control. But not to worry, our oven and range repair team will approach the issue with care.
The oven isn't self-cleaning—Purchasing a self-cleaning oven means saying goodbye to another tedious chore. But when your oven isn't cleaning as well as it should, you may need a new latch switch or function selector.
Baking and broiling settings don't work—If your baking and broiling settings don't work as they should, you may need a replacement bake igniter.
Lack of heat—Above all else, ovens create heat. When your oven isn't heating correctly, have our team take a look at your unit. This problem could arise for several reasons.
Temperature swings—When you set the oven's temperature, you expect it to stay at that level. If the temperature seems to change without warning, you may need repairs to the bake igniter, temperature sensor, or selector switch.
Our Experts Have Knowledge of These Brands
Ovens, stoves, and ranges aren't one size fits all. Nowadays, you can purchase everything from a simple oven and range to a stovetop with all the bells and whistles. But no matter what kind of unit you have in your home, the team at Mr. Appliance of Melbourne can offer repairs. We've worked on all the top brands in the industry, including:
Whirlpool
GE
Maytag
Dacor
KitchenAid
Frigidaire
Thermador
We Can Replace Nearly Any Part
Sometimes, stove repair services aren't enough to get your appliance working properly again. Occasionally, we recommend replacement parts for a reliable fix. Our team has access to a wide variety of parts, and we'll discuss the best option for your unit. We can replace all the following parts on your range, oven, or stove:
Thermostats
Temperature sensors
Gaskets
Heating components
Burners
Switches
Igniters
Valves
Relays
Bake igniters
Spark electrodes
Spark modules
Ignition wires
Safety valves
Controller boards
Dials
Thermocouples
Self-cleaning latches
Don't Get Burned Out—Schedule Repairs Today
Range and oven repair are among our many specialties at Mr. Appliance of Melbourne. Even if the problem seems minor at first, it could lead to larger issues down the road. That's why it's essential to get in touch with our experts as soon as possible. Once we pinpoint the problems, we'll have your kitchen up and running again in no time. Instead of making do with take-out dinners and microwave meals, get a solid fix from Mr. Appliance of Melbourne.