Microwave ovens are a convenient way to heat food in your home. When they aren't working, fixing dinner quickly can be challenging. Microwave ovens operate by utilizing radiation to excite water molecules that generate instant heat. Mr. Appliance of Melbourne provides professional microwave oven repair in Melbourne, FL and nearby areas. You can trust our experienced service professionals to determine the issue of your microwave and offer a fast repair. Contact us today to learn more about our residential microwave oven repair services.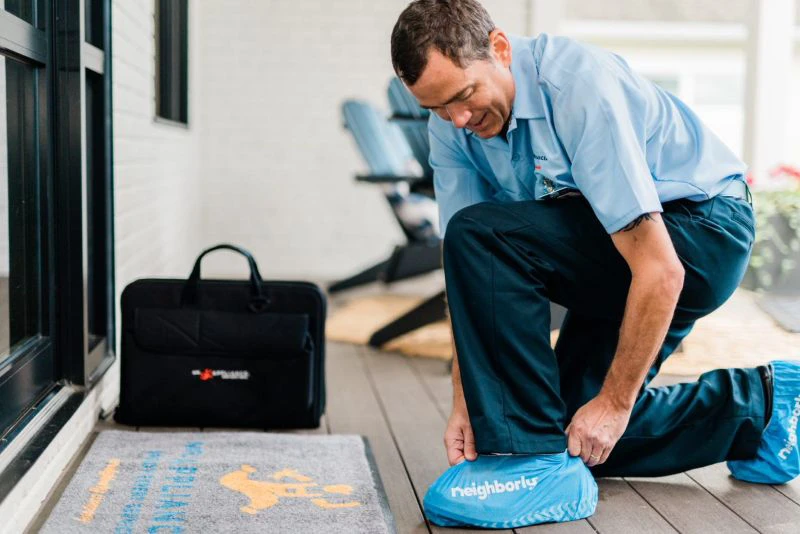 Repairs for All Major Microwave Brands 
Our team is here to address any make and model of a microwave oven. We can repair and service any microwave oven brand, including the following: 
Sharp
Maytag
GE 
Bosch
Whirlpool
Samsung
KitchenAid
We Repair All Types of Microwave Ovens 
Whether you have a portable microwave oven or a built-in version, we can repair it. Our team has experience repairing all types of microwave ovens, including the following:
Countertop
A countertop microwave oven typically sits on any surface for ease of installation and portability.
Drawer Style
A drawer style microwave oven sits below your countertop and slides for easy accessibility. 
Over-the-Range
An over-the-range microwave is often located above the stove and oven to save space.
Built-In
A built-in microwave oven is positioned in your kitchen cabinets for a unique look.
Why Do I Need Microwave Oven Repairs?
It's important to let our service professional address your microwave oven repairs. While it seems microwave ovens only need to heat your food to perform successfully, they work with many components. The most common problem with a microwave oven is a blown fuse. If your fuse is still intact, we typically check for a damaged control board or a faulty switch. Other common microwave oven problems include the following:
Microwave won't work
When your microwave won't turn on, we inspect for a blown fuse from a power surge. If this isn't the issue, we inspect all aspects of your microwave to find the culprit.
Sparks inside the microwave
Arcing often happens when any metallic object is placed in your microwave. We can also inspect for a shorted high-voltage diode or a damaged stirrer.
Microwave won't heat
If your food is coming out of the microwave cold, we will determine the cause to offer a replacement part. The most common culprits include a damaged magnetron, diode, or capacitor.
Control panel problems
You may have issues with your control panel when it won't program the microwave oven. We often need to place the control panel when this occurs.
Why Isn't My Microwave Working? 
We understand a malfunctioning microwave oven is a hassle. Our service professionals work quickly to locate the problem. We recommend resetting your microwave oven if it freezes. Most microwaves contain an "off/reset/cancel" button. You should hold it until it beeps to perform a soft reset. If this doesn't work, our dedicated service professionals will rescue you.
Replacing Your Microwave Parts
Mr. Appliance of Melbourne stocks almost every appliance part to ensure you're back in service as quickly as possible. We will inspect your appliance to determine if it needs a replacement part. We always offer honest recommendations about repairing or replacing your microwave and other appliances. If your microwave is constantly breaking or is an older version, we typically recommend investing in a new one. We can replace the following microwave oven parts:
Lights 
Tray motors
Fan motors
Switches
Fuses 
Diodes 
Capacitors 
Magnetrons 
Drive bushings 
Stirrer belts
Why Choose Mr. Appliance of Melbourne?
Mr. Appliance of Melbourne understands the challenge of a malfunctioning microwave oven. You can rely on us to offer fast and efficient microwave oven repairs. We always offer estimates on our appliance services. We can come to your home to provide upfront pricing without hidden fees. We help you understand the necessary repairs for your appliances. We offer flexible scheduling to ensure your needs are met. When your microwave oven doesn't heat properly or won't turn on, our service professionals are here for you. Our team services Melbourne, Cocoa Beach, Rockledge, Viera, & Palm Bay, and Melbourne Beach. Contact us today to schedule microwave oven repair services.