An outdoor kitchen makes your backyard the go-to place for summer get-togethers and barbeques. From your refrigerator to your grill, your outdoor kitchen makes serving food and drinks to the whole party a sinch. However, just like your indoor appliances, outdoor appliances will need routine repairs and maintenance. If you have an outdoor grill, refrigerator, ice maker, or dishwasher in the Lexington, Kentucky area, you can trust Mr. Appliance of Lexington when you need an outdoor kitchen repair. Learn more about our outdoor kitchen appliance repairs.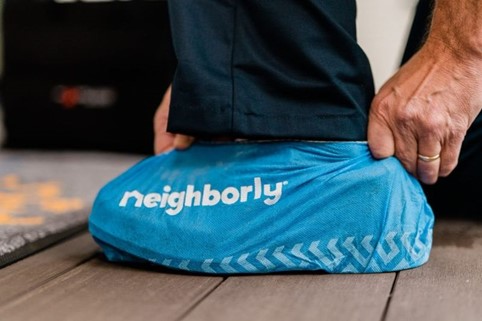 Common Outdoor Kitchen Gas Grill Repairs
You can't throw a summer party without a grill, but a built-in grill sets your outdoor kitchen apart from the rest. Built-in grills offer a lot more than just a seamless aesthetic. They give you a higher cooking capacity, making it easier to cook large quantities of burgers, ribs, or hotdogs at once. However, these specialized outdoor kitchen appliances require a certain level of expertise when they need repairs. Some of the common outdoor kitchen gas grill repairs we perform include:
Grill won't ignite
The flame keeps going out
Yellow or orange flames
The grill makes too much black smoke
The grill makes unusual noises
The grill does not cook food evenly
Outdoor Ice Machine Repairs to the Rescue
Forget picking up bags of ice from the store. With an outdoor icemaker, all your guests can cool off their drinks on demand. There is no need to interrupt the fun to run into the kitchen for a couple of ice cubes. However, if your ice machine breaks down before a big party, you need an outdoor kitchen repair team that knows what they're doing. We can diagnose and repair the problem, whether it's a low water supply or a faulty ice level control board. You can trust our team to get the ice flowing before your guests arrive.
Specialized Outdoor Refrigerator Repairs
When you are installing a refrigerator in your outdoor kitchen, you cannot simply use any refrigerator. You need one designed to withstand the wear and tear of the elements. Outdoor refrigerators have extra insulation and more powerful internal components that allow them to keep cool when the weather is harsh. If your outdoor refrigerator breaks, the outdoor kitchen repair team at Mr. Appliance of Lexington can fix it. We have experience working with all makes, models, and brands of outdoor refrigerators.
Outdoor Kitchen Appliance Replacement Parts
Your outdoor kitchen appliances use specialized components. When they break, you need access to the right replacement parts. Replacing outdoor appliance parts with components made for indoor appliances can result in further breakdowns and damage. Some of the outdoor appliance parts we regularly replace include:
Fuses
Diodes
Motors
Thermostats
Water filters
Pump assemblies
Replacement bulbs
Door switches and seals
Condensers and compressors
Heating elements
Capacitors
Solenoids
Valves
Timers
Outdoor Dishwasher Repairs
A dishwasher in your outdoor kitchen makes cleanup a breeze. Instead of hauling your cookware and cutlery in and out of your home, you can clean them in your outdoor dishwasher and store them in your outdoor kitchen. If your dishwasher stops working, starts leaking, or exhibits any other signs of damage, you can trust our team of highly trained outdoor kitchen repair specialists to fix it for you. Some of the most common parts of outdoor dishwashers that we service include:
Outdoor-rated power cords
Water supply and drain hoses
Control panels
Water filtration systems
Request Your Outdoor Kitchen Repair Appointment Online!
If it's time to call an outdoor kitchen repair service team, turn to a group of qualified technicians. When you work with us on your appliance repairs, we will meet with you, diagnose the problem, and explain the outdoor kitchen repair costs in advance. All our parts and labor come with the full support of a one-year warranty. So, you can trust that your outdoor kitchen repairs will last. Request your outdoor kitchen repair appointment online now!