Mr. Appliance of Lexington KY is an appliance repair company Kentucky residents have trusted for years. We offer quick and efficient work at all the homes in our neighboring communities needing appliance repair services option in Nicholasville, Danville, and Harrodsburg, KY. If you have garbage disposal making loud or unusual noises while getting rid of food waste, or your clothes washer leaks soapy water all over the floor whenever you run a load of laundry, you can count on our impressive repair solutions. Our appliance technicians have impressive training and extensive experience carrying out a wide array of residential appliance repair services using our versatile and in-depth expertise. Attempting to perform your own appliance repairs can risk injury or damage to the expensive household appliances your family relies on to wash, clean, cook, and run an efficient and convenient household. Avoid putting your appliances or yourself in danger by reaching out to our appliance repair technicians. We will carefully diagnose your exact issue, explain which repair options will work best, and repair your appliance to ensure it performs at its best again. You can contact us to discuss how our service options can benefit you and schedule repairs at your home.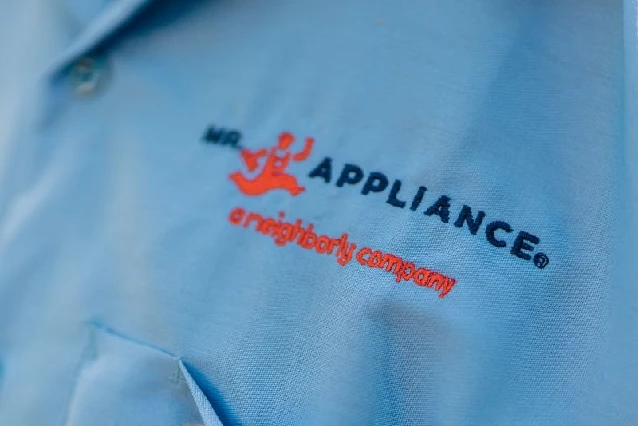 Comprehensive Residential Appliance Repair Services
If you need reliable appliance repair services near you for repair and maintenance solutions for your washer, dryer, oven, and other essential household appliances, we're ready to help. You need a team of highly trained and seasoned technicians with extensive expertise in servicing every appliance homeowners depend on for daily life. Fortunately, Mr. Appliance of Lexington KY's comprehensive expertise and well-honed skill set lets us service nearly any major appliance your household runs as part of your domestic life. Our virtually all-encompassing selection of appliance repair solutions covers a broad range of residential appliance needs. We can handle simple routine maintenance and resolve complicated breakdowns and functional issues with conclusive repairs. Our technicians can also replace all parts your appliance needs during repairs using high-quality components for any appliance brand and model. Our appliance specialists will gladly provide a satisfactory service experience with impressive work quality and definitive results at competitive prices on all residential appliance solutions. Below are several examples of household appliances our friendly, uniformed technicians repair:
Dishwashers
Freezers
Refrigerators
Clothes dryers
Clothes washers
Ice machines
Stove tops, ovens, and ranges
Microwaves
Why Trust Mr. Appliance of Lexington KY for Service?
As local appliance repair experts serving our neighbors and communities we call home, Mr. Appliance of Lexington KY has a reputation for exceptional, customized service at every home and business we help. Furthermore, we back all appliance repair work with the Neighborly Done Right Promise®, a nationally recognized assurance of work and service quality. Households benefit from a locally run company connected to a far-reaching professional organization because of its many perks. For instance, our association with Neighborly® ensures we hold service and work quality up to the same level as this organization's high industry standards. Additionally, you can rely on our technicians to handle any repair work because we proudly offer transparent services, including the costs of our residential appliance repair services. All homeowners with one or more appliances acting up or failing on them deserve an unbeatable service experience every time we visit them. Customer safety is our number one concern on each job. We complete all repair work to ensure your dishwasher, oven, microwave, or any other appliance performs optimally again without putting you or your home in danger.
Schedule an Appointment at Your Nicholasville, KY Home
You can easily schedule impressive appliance repairs near your Nicholasville, Danville, or Harrodsburg, KY home by reaching out to Mr. Appliance of Lexington KY. We always arrive at your home or business on time and repair any appliance while keeping our work as convenient as possible. Our team gladly shows every customer why Kentucky homeowners trust us to repair and maintain their household appliances and keep them functioning safely while extending their longevity. Contact us today to schedule a service appointment. Our goal is to perform repairs when it's convenient for you, making home appliance repair a more