Do you have a damaged, broken, or worn-out appliance in your home? All appliances will need to be repaired from time to time. When you need an appliance repair team, you want someone who is locally known for their exceptional craftsmanship, warrantied parts, and friendly service professionals. Mr. Appliance of Lexington KY offers appliance repair services in Lexington, Kentucky, and the surrounding areas. Our technicians are highly trained and extensively experienced. Our comprehensive range of services ensures that we can fix any appliance found in the standard home. On top of that, we offer upfront pricing, always explaining the cost of repairs ahead of time. That's the type of first-class experience you get when you work with the area's favorite appliance repair company. Learn more about our appliance repair services.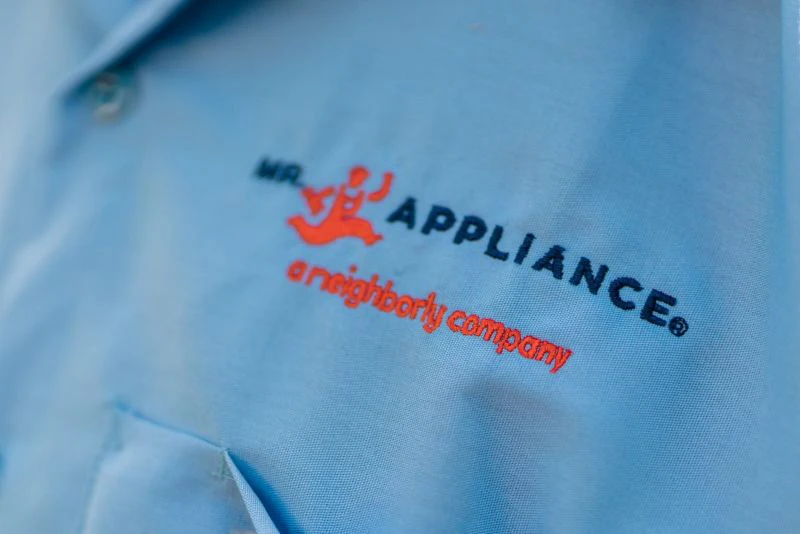 Our Repair Services
The average home is filled with countless appliances, from dishwashers and washing machines to ovens and microwaves. Many of us take these modern conveniences for granted as long as they are working properly. When an essential appliance breaks down, you can suddenly realize how crucial it is to your daily life. When that happens, you need an appliance repair team that is skilled and experienced enough to repair any appliance in your home. Mr. Appliance of Lexington KY is here to help you, whether your garbage disposal has started leaking or your refrigerator isn't getting cold enough. You don't need to know what's wrong with your unit because we have precision diagnostic techniques that help us determine what's wrong with your appliances. Some of the appliances we regularly repair include the following:
Microwaves
Dishwashers
Freezers
Refrigerators
Clothes dryers
Clothes washing machines
Ice machines
Ovens, stoves, and ranges
Garbage disposals
Outdoor kitchen appliances
Microwave ovens
Trash compactors
Vent hoods
Wine coolers
And more!
Why Choose Mr. Appliance of Lexington KY
Homeowners love working with our local appliance repair team for several reasons. While we are part of a national franchise known for excellence in the field of appliance repairs, we are also a team of local service professionals dedicated to providing a personal touch. We have never wavered from our core principles of respect, honesty, and hard work. No matter what type of repair you need, you can expect us to show up on time in a clearly identifiable uniform, ready to get the job done. Some of the other reasons people enjoy our residential appliance repair services include:
Qualified Experts – We carefully vet and train every service professional on our team. That way, when they show up to your home to perform a repair, you can be sure they will know the quickest and most effective solution for your problem.
Guaranteed Parts and Workmanship – You don't need to worry about our team using shoddy aftermarket parts during your repair. All of our parts and workmanship are supported by a warranty.
Upfront Pricing – We explain the cost of a repair to you before we start working on it. On top of that, we don't charge by the hour. We charge a flat-rate price based on the job that needs to be performed.
Uniformed Technicians – When you call us, you can expect a courteous, uniformed technician to arrive at your home. We also do everything possible to keep your home clean during repairs. After a repair, we will remove any equipment, supplies, and debris, leaving your home the way we found it.
Scheduled Appointments – You won't have to sit around wondering when we'll show up for your repair. We give you a specific appointment time, and we show up to all scheduled appointments on time.
Contactless Authorization and Payments – Convenience is at the core of everything we do. So, we offer contactless methods of payment and work authorizations that take your comfort and safety into account.
We Work With All Brands of Appliances
If you have a rare or unusual brand of appliance, don't worry. Mr. Appliance of Lexington KY offers home appliance repair services for virtually every brand, make, and model. Each manufacturer and name brand designs its appliances in a slightly different way. So, it's best to work with a team that knows how to repair them all. Some of the brands we regularly repair include:
GE
Bosch
Samsung
LG
Whirlpool
Kenmore
Sears
Maytag
And more!
Schedule an Appliance Repair Appointment Today!
Don't let a damaged or broken-down appliance ruin your day. We realize that the stress of an out-of-service appliance can put a strain on you, but we hope you feel better knowing that you have a local team of experienced experts available to help. We have become known for world-class appliance repair services near Hamburg, Lexington, and Harrodsburg. Contact us today to schedule your appliance repair appointment!