When an appliance in your home breaks, it can disrupt your daily life more than you might expect. When you suddenly can't do dishes, wash your clothes, or keep your week's groceries cool, you might notice stress levels rise. Don't let a damaged appliance fray your nerves. You have help in the form of a local appliance repair team. Mr. Appliance of Lexington KY performs appliance repair services in Chevy Chase, Kentucky, and the surrounding areas. Many people try to repair appliances on their own, only to find out that ovens, dishwashers, freezers, and garbage disposals are more complicated than they seem at first. DIY repairs can be dangerous. Don't waste your time or money trying to do it yourself. Let our team of qualified experts fix your broken appliance for you. Learn more about our appliance repair services.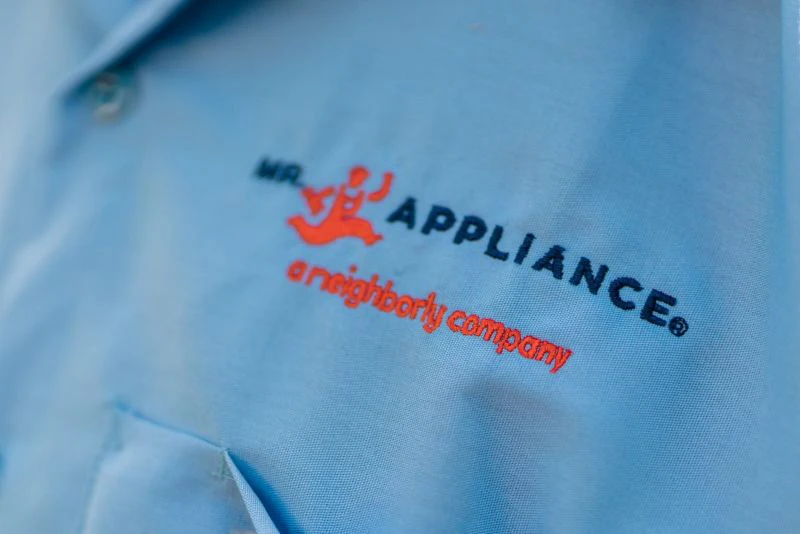 What Appliances Can We Repair?
Your home is filled with appliances. Many of us don't realize how crucial these devices are to our daily lives until they break. At Mr. Appliance of Lexington KY, we offer a comprehensive array of residential appliance repair services. When you call us, you don't need to worry about hearing, "We don't fix that type of home appliance." Our team is trained to repair nearly every appliance found in the average home. Some of the appliances we regularly repair include:
Microwaves
Dishwashers
Freezers
Refrigerators
Clothes dryers
Clothes washing machines
Ice machines
Ovens, stoves, and ranges
Garbage disposals
Outdoor kitchen appliances
Microwave ovens
Trash compactors
Vent hoods
Wine coolers
And more!
Why Choose Mr. Appliance of Lexington KY
Mr. Appliance of Lexington KY has become the area's leading source for appliance repairs because of our dedication to our customers. We offer a unique combination of a national name and local service professionals. We are part of the Neighborly family, an industry-leading home service company. However, we don't compromise our core values of respect, honesty, and hard work. Every time we come to your home, you'll feel like a friend is coming to help you get your appliance working again. Some of the other reasons homeowners like working with us include:
Qualified Experts – Every member of our team is extensively trained to know the best ways to perform repairs. You'll instantly know you're working with a true expert when you talk to them about your appliance issues.
Guaranteed Parts and Workmanship – You don't need to worry about shoddy workmanship or flimsy replacement parts when you work with us. We offer a warranty that guarantees all our parts and workmanship.
Upfront Pricing – You'll never be surprised when you get your final bill because we offer upfront, transparent pricing. We don't charge by the hour. We charge by the job, which makes it easier to give you reliable pricing for a repair.
Uniformed Technicians – Our technicians can be recognized a mile away because they all wear clearly identifiable uniforms with the Mr. Appliance of Lexington KY logo.
Scheduled Appointments – Forget about waiting around your house and wondering when your repair team will arrive. We schedule specific appointment times. So, you know exactly when to expect us.
Contactless Authorization and Payments – We make the entire process as simple and convenient as possible, including work authorization and payments. We have methods of authorization and payments that are completely contactless.
Can You Repair My Brand of Appliance?
There are a lot of brands, makes, and models on the market today. Some homeowners don't know what brand of appliance they have. That's not a problem. Mr. Appliance of Lexington KY is equipped to repair appliances from all the major manufacturers, including:
GE
LG
Sears
Bosch
Maytag
Samsung
Whirlpool
Kenmore
And more!
Schedule Your Appliance Repair Appointment Now!
When you need home appliance repair services, call a team you can trust. Mr. Appliance of Lexington KY is the most trusted source for appliance repair services near Chevy Chase, Lexington, and Harrodsburg. We offer a satisfying combination of upfront pricing, reliable repairs, and friendly service professionals. Contact us today to schedule your appliance repair appointment!