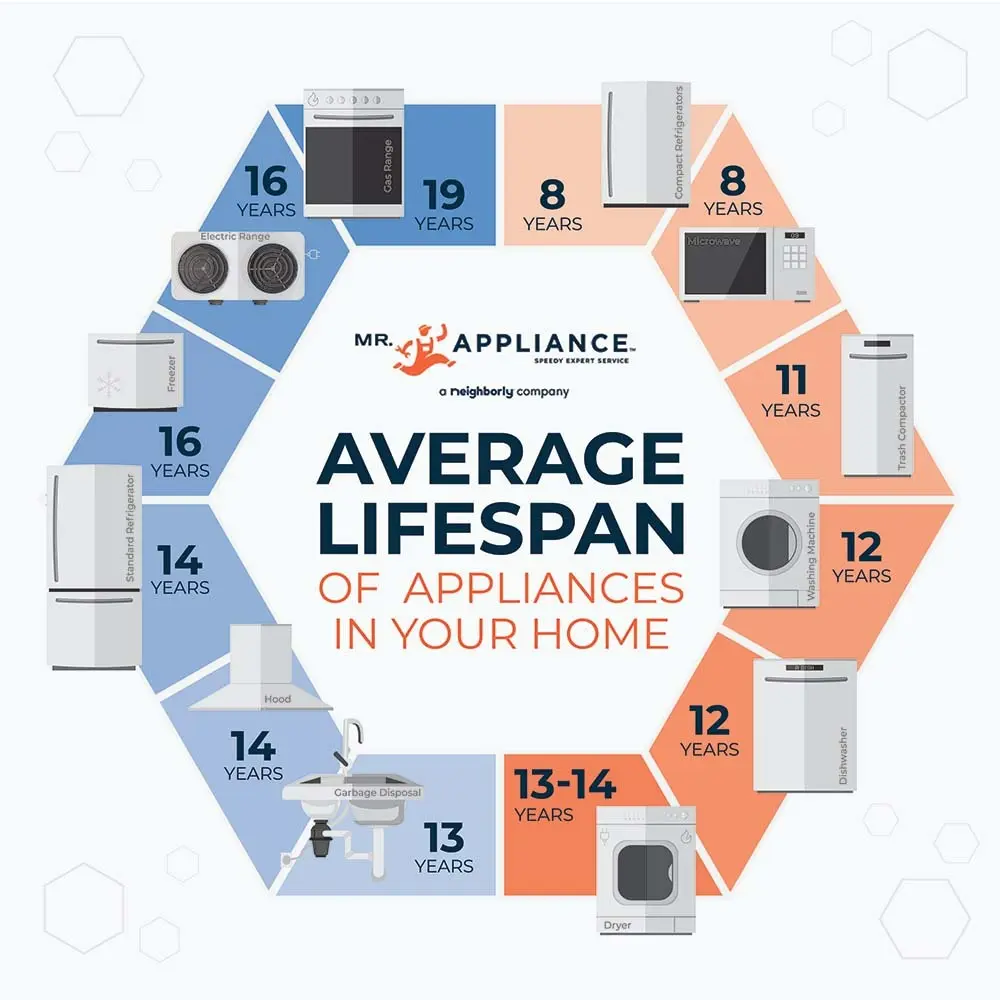 Does your home have a laundry room or kitchen appliance you can't turn on? Maybe the dryer just doesn't quite get your clothes dry enough, the temperature of the fridge is inconsistent, or the water won't fully drain from the dishwasher? Mr. Appliance is able to help. So, if you want your appliances fixed fast, we're able to be on the scene and troubleshoot any appliance. That way, your dirty clothes don't pile up, your food won't spoil, and you don't have to worry about a never-ending tower of dirty dishes collecting in the sink.
Need speedy, expert Gainesville home appliance repair? Call us or request your service online. We can service over 30 appliance brands!
Homeowners call us to troubleshoot the following appliance types:
Freezer
Dishwasher
Oven
Stove
Range
Ice Maker
Garbage Disposal
Microwave
Exhaust Fan
Wine Cooler
Trash Compactor
Outdoor Kitchen Appliances
Dryer vent
Dryer repair
Mr. Appliance is known across the country for keeping kitchens running efficiently with our maintenance, repair, and installation services. We want you to have a functional laundry room, too, so you can turn to us to repair your washer and dryer, too.
Kitchen & Laundry Room Appliances Repair Services to Help Your Day Run Smoothly
No matter the type or model of appliance that's causing you trouble, our Gainesville residential appliance technicians are trained and equipped to fix it promptly. We can even provide proactive maintenance services while we're at your home if you would like us to look at your other appliances, as this could save you a lot of money and hassle in the long run. We will take the time to inspect for underlying problems that could indicate trouble like corroded parts, leaks, or loose hardware. These types of minor flaws could lead to future harm that might be impossible to repair, but our expert technicians are here to prevent these complications.
Once you contact Mr. Appliance of Gainesville, we'll arrive at your home and do a thorough diagnostic inspection of your faulty appliance. By the time we find the issue and determine what needs to be fixed, we'll give you an upfront estimate detailing all costs you can expect to pay. If you agree to proceed with the repair, we put the diagnostic fee towards the cost of the service to save you as much as possible. Before leaving the job site, we'll adhere to our "leave no trace" policy to ensure our specialists meet the elite standards of cleanliness and professionalism that have earned Mr. Appliance its stellar reputation. We also back each residential appliance repair service with a 1-year warranty covering parts and labor.
Give Mr. Appliance of Gainesville a call or schedule a service online! We waive your service call fee if you proceed with our recommended repairs.