Don't Trash It! Here's Where to Donate Appliances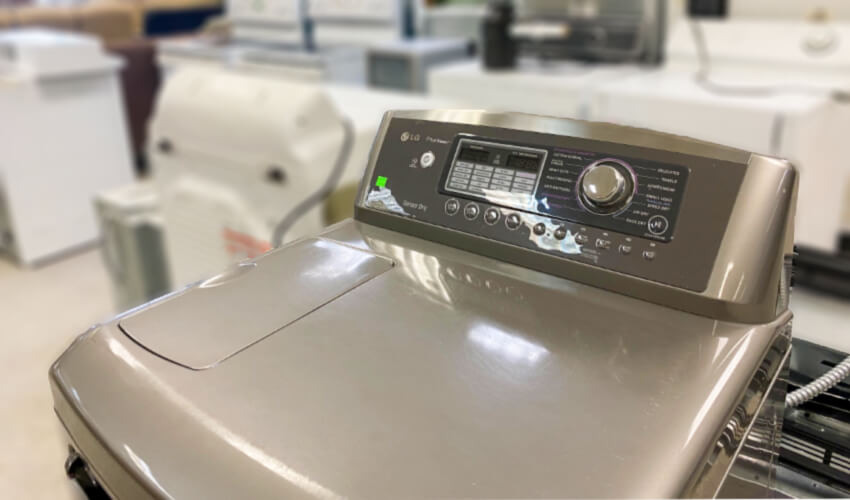 Once you have made the decision to upgrade one or more of the major appliances in your home, you'll need to decide what to do with the old ones. Whether or not they are in good working order will determine your available options, but one thing is clear: don't trash it! Whether out of concern for the environment or a desire to help others, the dump is the least desirable resting place for your used refrigerator, washing machine, stove, or other household appliances. Read on to learn where to donate appliances or recycle your items when they are no longer needed, courtesy of the experts at Mr. Appliance®.
Call to learn more or contact us online to schedule residential or commercial appliance repair.
Why Donate Appliances?
Most major household appliances have a lifespan of between 10 and 15 years, and if you own your home long enough the day will come when you will need to replace them. While you can wait until your refrigerator or washing machine ceases to work altogether, planning your upgrade in advance gives you the opportunity to prepare for the expenditure, watch for sales or rebates, and decide which features you need. Along with these benefits comes the ability to help those who are less fortunate by donating your used appliances to your favorite organization or charity, and those who are no longer working might be able to be recycled, in order to reduce waste and keep them out of the landfill.
Where to Donate Appliances
Donating appliances is an environmentally friendly option that is easy to do. Appliances that are in good working order may be accepted by the following organizations, and many will pick up the items for free. Call ahead to ask which items can be donated and to schedule a time for pickup:
Habitat for Humanity ReStore
If you have a Habitat ReStore in your area your donation can help make a difference to communities around the world. Many locations offer free pickup for large items and they accept both new and gently used appliances.
Salvation Army
The Salvation Army is dedicated to providing help, hope, and a second chance to those in need. Many donated items including appliances are tax-deductible, but not all items are accepted at every location so it's important to call in advance to schedule a free pickup or arrange to drop your items off.
Goodwill Industries
With over 7,000 locations across the U.S., Goodwill makes it easy to donate your items. While Goodwill does not currently accept large household appliances they will happily take any gently used small appliances.
Community Thrift Stores
Call around to your local thrift stores to see which ones will accept your household appliances. Many will happily pick up your working appliances, and you can feel good knowing the proceeds from the sale will be used to support a local charity or worthwhile cause.
Churches
Churches and non-profit groups may take your large appliances for families in need within your community.
Responsible Appliance Disposal (RAD)
The Environmental Protection Agency's (EPA's) Responsible Appliance Disposal program has been in place since 2006, and most partner programs will help you dispose of your old refrigerated appliances and may even offer a financial incentive to do so. Appliances are sent to a recycling facility that utilizes best practices for handling environmentally harmful substances such as freon for safe disposal.
Schedule Appliance Repair Services Today
Contact Mr. Appliance today for fast, efficient appliance repair!