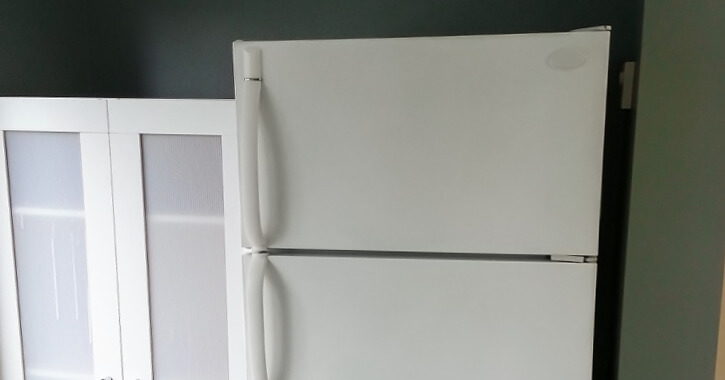 You rely on your refrigerator every day, but refrigerators don't last forever. Do you know how to dispose of a refrigerator properly after it's totally broken?
Best Refrigerator Disposal Methods
Dumping your refrigerator on the side of the road is not the responsible or green way to get rid of your old fridge.
Here's how to get rid of a refrigerator in a responsible manner:
Ask your appliance dealer to pick it up. As you prepare to buy a new refrigerator, ask your appliance dealer, "Where can I get rid of the refrigerator that just broke?" As a part of your purchase, the dealer may offer to remove your old refrigerator as a perk, especially if they are already dropping your new refrigerator off at your home. If they don't offer this service, don't be afraid to try to negotiate it as part of the transaction.
Donate the refrigerator if it still works. If your current refrigerator is still in working condition and you're only replacing it because you want an upgrade, then don't throw it away! Instead, donate it to a local charity or nonprofit organization. Not only will you feel good about donating something to a charitable cause, but the organization you choose may even pick it up from your home, resolving your refrigerator disposal dilemma.
Call a nearby recycling center. If you can't donate your fridge or convince your appliance dealer to remove it, recycling the appliance should be the next option to try. The EPA (Environmental Protection Agency) has a responsible appliance disposal program called RAD and will help you find the best refrigerator recycling solution.
Contact your local trash collector. If none of the above options will work, then contact your local trash collector. They will explain their refrigerator disposal protocol and give you directions for how to get rid of your fridge in a responsible manner.
Always choose responsible refrigerator disposal instead of leaving your appliance by the curb! If you have broken electronics lying around too, be sure to visit this electronics recycling guide from Mr. Electric®, our fellow Neighborly® brand.
Can Your Refrigerator Actually Be Saved?
If your refrigerator is having problems, remember that you may not have to replace it. There's a chance that it can still be repaired, which would be a more convenient and likely less costly path. Instead of giving up on your fridge, call your local Mr. Appliance
®
or
schedule service online
today.