Mr. Appliance of Spencer IA offers washing machine repair services to residents in the Spencer, Milford, and Lake Park, IA, communities. Are you tired of hearing your washing machine vibrate or shake up against the walls of your laundry room? Do you have clothes that come out almost as dirty as they went in for a washing? No matter the issue, our professionals are trained with the highest quality knowledge and expertise to diagnose and fix any problem you're experiencing with your washing machine appliance. We repair washing machines daily by taking specific precautions and care for each unique case we handle. The quality of your experience with us is our top priority, so we ensure a customer-focused approach for every situation. When something goes wrong, don't hesitate to contact our team. Contact us today to schedule your repair service.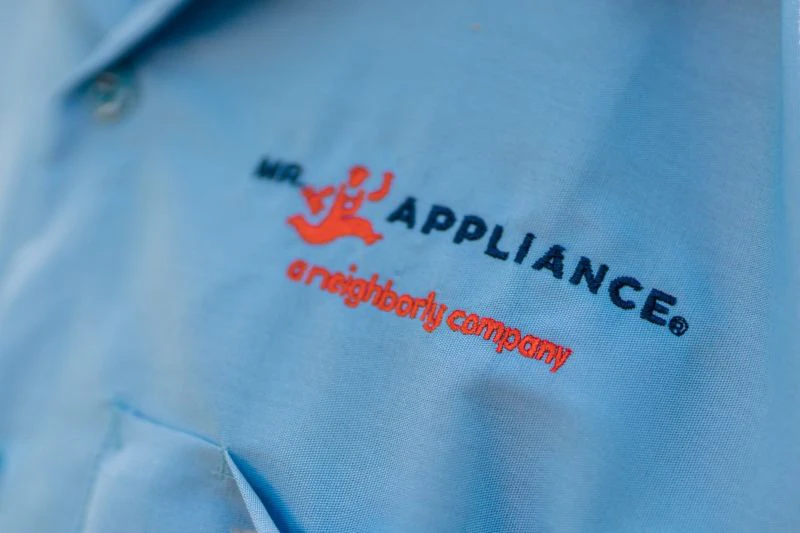 Washing Machine Repair Services You Can Trust
Washing machines are some of the most convenient appliances customers can enjoy – until it breaks down, leaving you with piles of laundry. With the help of Mr. Appliance of Spencer IA, we can get you back on track in no time with your regular chores so you can keep your closet stocked with clothes. If you notice a problem with your washing machine, you shouldn't wait to have it looked at, as it can create more issues and maintenance costs. We're readily available to provide optimal solutions when you need them most!
Common Washing Machine Problems We Address
No matter the type of washing machine you own (top-load, front-load, combination units, etc.), we are trained and equipped to provide service for any kind. These appliances have several moving pieces, so a professional can quickly diagnose the issue when something goes wrong. Some of the most common problems a washing machine repair man from our team can fix include the following:
Washing machine will not turn on
The washing machine will not spin or agitate properly
There is an abundance of unusual vibration
Your washing machine leaks
The laundry doesn't come out completely clean
Your washer isn't draining as it should
What Appliance Parts Can We Install?
Many parts make up the whole unit of a washing machine. Every piece has an integral part in the overall functions of your appliance, allowing it to wash your clothes, linens, and more properly. When an issue arises, we have all the necessary parts to replace when necessary. If there is a problem with any of the following, we'll identify the matter and effectively install a new piece:
Belts
Timers/control boards
Pumps
Hoses
Lid switches
Lid plungers
Pressure switches
Agitator assemblies
Drive spindles
Transmission mode levers
Transmissions
Solenoids
Dampers
We Answer Your Frequently Asked Questions
If you have questions about our services, we have answers to help you learn about our methods and practices. Some washing machine problems only require a simple call or visit to our website. For matters you are unsure of how to fix on your own, it's essential to call a professional who can solve the issue in no time effectively. Here are some of the most common questions we receive about washing machines:
Why does my sink gurgle when my washing machine drains? 
This happens because the washer exerts significant water flow through a drain shared with other fixtures. When the drain becomes obstructed, entirely or partially, it creates a vacuum that forces air forward, resulting in a gurgling sound. If you notice your sink making gurgling noises while doing laundry, it is essential to seek the assistance of professional plumbers.
Why does my washing machine shake? 
The primary cause of washing machines shaking is often an unbalanced load. Additionally, if your machine is not level, it may be due to an uneven floor, warped supports, or worn-out damper pads. Try gently rocking the appliance from side to side to determine if your washing machine is balanced. If it moves, feel free to contact us for questions on how to fix it.
Is it worth it to fix a leaking washing machine?
The best course of action depends on several factors. If your washing machine is relatively new and the cost of repairs is less than half the value of a new appliance, opting for a repair is often the recommended choice. For instance, a leak could be caused by a minor malfunction that does not warrant replacing the entire appliance.
Contact Us Today for Your Appointment
Mr. Appliance of Spencer IA is dedicated to keeping your washing machines running and in top shape when you need it most. If you've discovered an issue with your system that needs to be addressed, don't wait to call our team for help. Contact us today to schedule your washing machine and dryer repair service.