If your clothes dryer is acting up, there's no need to worry. Mr. Appliance of Salem is here to offer expert and reliable clothes dryer repair services in Salem, MA. We understand how important your washer and dryer are in making your daily life more convenient, and we know the frustration that arises when your dryer malfunctions. Whether you're experiencing slow drying, higher energy bills, or any other issues, our dedicated team is ready to provide top-notch service. Your dryer plays a crucial role in keeping your clothes clean and fresh, so when it breaks down, don't hesitate to call in our skilled professionals. Find out more about our electric dryer repair service, and reach out to us today to schedule service.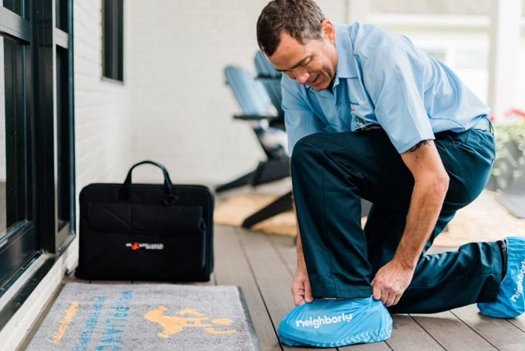 Expert Electric Dryer Repair & Maintenance Services
When it comes to comprehensive dryer repairs, look no further. Our team of experts is fully equipped to handle all your residential electric dryer repair needs in Salem, Beverly, Danvers, and Peabody, MA. We specialize in both gas and electric dryer repairs and also offer vent maintenance services to ensure your dryer operates safely and efficiently. With extensive knowledge of dryer mechanics, our skilled technicians can repair all parts of your electric dryer, including the drum, heating coils, thermostat, motor, idler pulleys, belts, fuses, and switches. Whether it's a malfunctioning component or a complete breakdown, we've got you covered.
At Mr. Appliance of Salem, we understand the importance of regular maintenance and home dryer repairs to prevent dryer issues and prolong the lifespan of your appliance. Our maintenance services include cleaning the lint filter and exhaust ducts, reducing the risk of fire, and enhancing dryer efficiency. Additionally, our technicians can inspect and fine-tune the mechanical and electrical components of your electric dryer to ensure it performs at its best. You can rely on us for top-notch electric dryer repair service, vent repair, and more. Let us handle your dryer woes so you can enjoy the convenience of a fully functional and safe appliance. Get in touch with us today to schedule an appointment.
Expert Solutions for Electric Dryer Problems
At Mr. Appliance of Salem, we are dedicated to providing professional clothes dryer repair services for homeowners in Massachusetts. Rest assured; our skilled technicians have the expertise to diagnose and repair these electric dryer issues promptly. Don't let dryer problems disrupt your laundry routine - contact us today, and we'll have your dryer working like new again. If you encounter any of these common electric dryer issues, don't hesitate to reach out to our experienced technicians:
No Heat Production: If your dryer's drum spins but doesn't produce heat, it could be due to a faulty temperature switch, fuse, heating coils, or thermostat.
Dryer Not Running: When your dryer fails to operate at all, damaged terminal blocks, bad thermostats, or broken start switches could be the culprits.
Drum Not Spinning: A motor that runs effectively but the drum doesn't spin might be caused by broken belts, bad rollers, motors, or idler pulleys.
Excessive Heat: Dryers that get too hot may be experiencing issues like clogged vents, a malfunctioning thermostat, or faulty heating coils. Our clothes dryer repair service can effectively resolve this problem.
Expert Electric Dryer Repair for All Major Brands
No matter the brand of your electric dryer, we've got you covered. At our service center, we specialize in providing top-notch dryer repair services for all major brands, including Samsung, Maytag, LG, Whirlpool, GE, and many others. Our team of experts is well-equipped to handle any issue your dryer may be facing. From motors and thermostats to timers, belts, rollers, heating coils, idler pulleys, switches, temperature switches, and fuses, we have all the necessary parts readily available to ensure a swift and effective repair process. Before we commence any repairs, we'll provide you with a transparent estimate of the service cost so you know exactly what to expect.
Our expertise extends beyond just dryer repairs; we also offer washing machine and dryer repair services, covering all your laundry appliance needs. If your washer and dryer are acting up, don't hesitate to reach out to us. Let our experienced technicians handle the issues with your electric dryer, so you can get back to enjoying hassle-free laundry days. Contact us today to schedule a repair service for your malfunctioning washer and dryer.
Keep Your Electric Dryer Running Smoothly by Scheduling a Repair Today
At Mr. Appliance of Salem, we don't just offer expert dryer repair services; we also provide essential dryer maintenance to help you save on energy costs, avoid inconvenient breakdowns, and ensure the safety of your home. With our strong emphasis on quality workmanship and reliable parts, we back our services with warranties and adhere to the Neighborly Done Right Promise®. Our local appliance repair company is your trusted solution for dryer machine repair and dryer appliance repair services. Our experienced and certified technicians are dedicated to ensuring customer satisfaction, and we take pride in offering competitive and affordable prices for all your dryer repair needs. Don't let a malfunctioning dryer disrupt your daily routine.
Contact us today to schedule a service and let our experts get your electric dryer back up and running smoothly in no time. You can count on us to provide reliable solutions that keep your dryer working efficiently and effectively.