When it comes to cleaning and maintaining your kitchen, hardly anything could be more gross and dirty than cleaning your range hood. Need help with cleaning your rage hood? Give Mr. Appliance of River Oaks a call for residential range hood cleaning services! We'll be happy to handle the messy work so you don't have to.
We can get your range hood cleaned and looking as good as new again. Our top-rated techs are dedicated to providing professional, reliable, and top-notch service. You can rest assured that your range hood will be taken care of properly. And don't forget – we warranty our services.
Schedule your vent hood cleaning service today. Or you can book online - select the "Vent Hood" option.
Why Call Us To Clean Your Range Hood?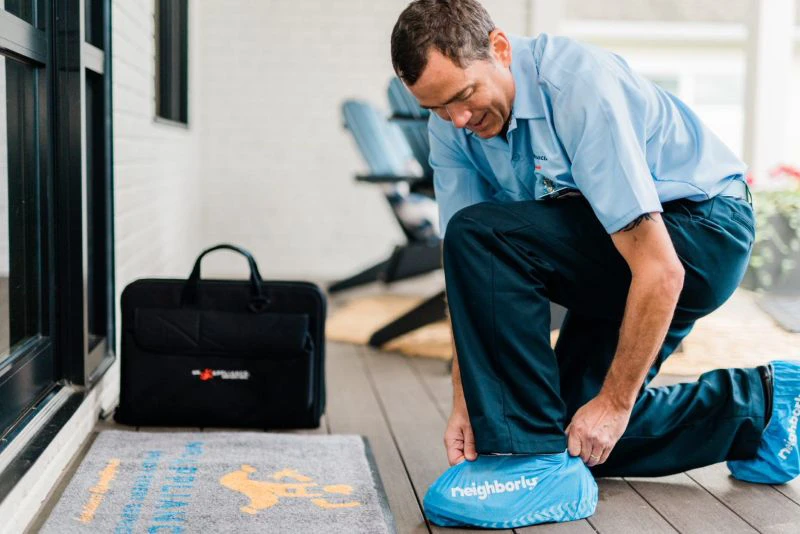 From arriving on time to providing text and email reminders, we go above and beyond to provide world-class service.
Vent hood cleaning isn't exactly a glamorous job. And depending on how much grease you're dealing with, it can take a while. We have the patience, skill, and tools to get your range hood cleaned quickly and professionally.
At Mr. Appliance of River Oaks:
We offer flat-rate, up-front pricing.
We offer contactless payment options.
We arrive in professional uniforms.
We protect your floors by wearing shoe covers.
When you choose Mr. Appliance of River Oaks, not only do you get the peace of mind of knowing it's going to be done right.
But you also have the convenience and flexibility when scheduling an appointment. We work around your schedule so that things fit into your day just the way they should!
What Are the Benefits of Range Hood Cleaning?
Residential range hoods are the ventilation systems located above cooking surfaces that remove smoke, steam, and odors from the kitchen area.
Having your residential range hood regularly cleaned can be beneficial in several ways.
Some of the benefits of having your range hood cleaned include:
Preventing Vent Hood Issues & Fires. Regular cleaning of range hoods prevents grease and other debris from accumulating on the filter screens and disrupting airflow, which could lead to malfunctions or even fires.
Improving Kitchen Use. Range hoods also need to be kept clean in order to maintain proper air circulation, reduce humidity levels, and eliminate unpleasant odors from the kitchen.
Improving Indoor Air Quality. In addition, a clean range hood can improve indoor air quality by preventing grease particles from being dispersed into the home's living areas.
Regular cleaning of residential range hoods will not only minimize safety risks but also help keep your home odor free and comfortable.
If you need to book your service, give us a call today. Or you can schedule your service easily online - choose "Vent Hood" on the next screen.