A functioning kitchen is something many people don't even think about because they've never had to live without it. However, when your stove, oven, or range is out of commission, it can throw off your schedule.
Your faulty kitchen appliances can make it challenging to provide nutritious meals for your family. Fortunately, we won't let your kitchen appliances stay broken for long. Mr. Appliance of Charlotte and S. Sarasota Counties is here to help get your appliances back up and running!
Give us a call or schedule service online for oven repair near you!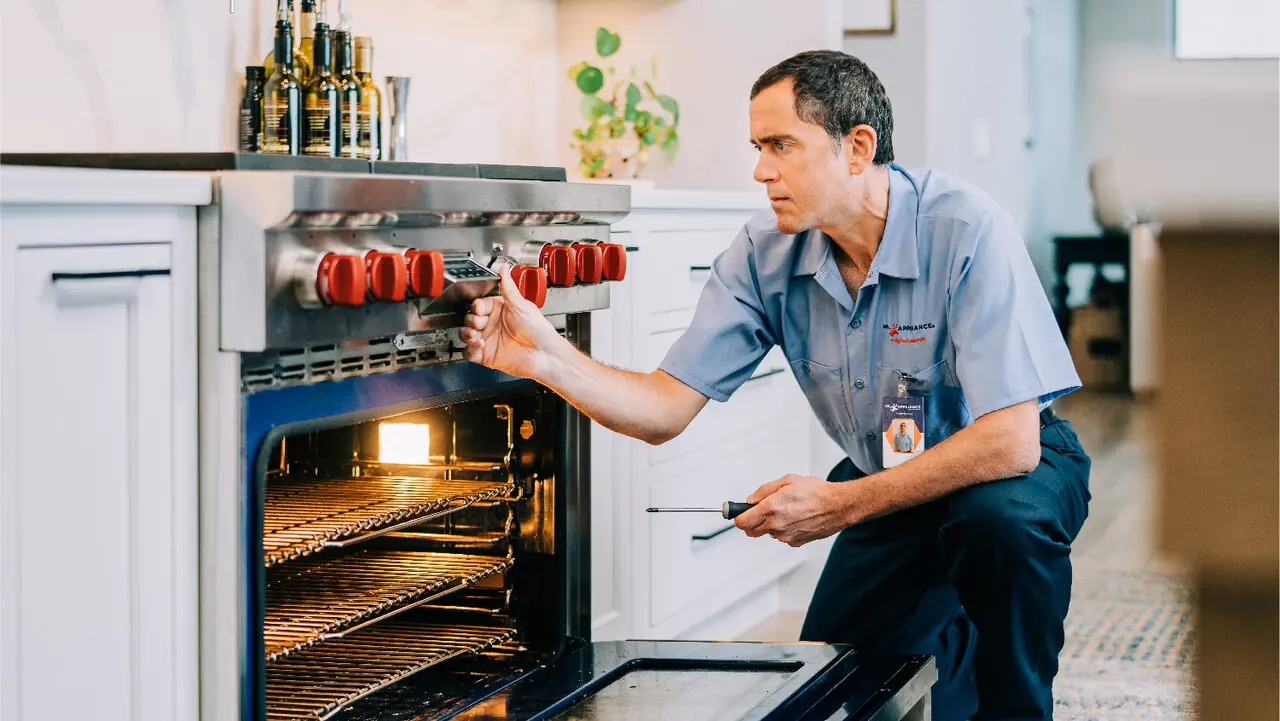 Reliable Port Charlotte Kitchen Appliance Repairs
Our team at Mr. Appliance of Charlotte and S. Sarasota Counties is proud to offer exceptional range, oven, and stove repair services for Port Charlotte homeowners. With years of expertise and technical training, we quickly yet accurately evaluate your major appliances and discuss the best course of action to match your schedule and budget.
We're not in the business of offering unnecessary and expensive options. We want you to get an efficiently operating appliance at a cost you can afford. Not only that, but we've worked on the industry's most trusted brands, including GE, Kenmore, Maytag, Frigidaire, LG, and more.
Kitchen Appliance Issues We Can Repair
You can't do much without a functioning stove, range, or oven. And, hopefully, you'll never have to figure out how to. On the off chance that you ever experience a significant issue with your major kitchen appliances, our appliance repair technicians can handle a variety of problems, including:
A stovetop, range, or oven that won't heat up
An oven with fluctuating temperatures
The appliance indicator light won't turn off
A stove with broken burners
The appliance dials and buttons won't work
An oven broiler setting that isn't operating
Damaged oven self-cleaning mechanism
On top of the above issues, we also tackle repairs for high-end stoves, ranges, and ovens. There's almost no appliance issue we haven't been able to fix with the help of state-of-the-art equipment and our innate problem-solving skills.
Give us a call or schedule service online for stove repair near you!
We Warranty Our Oven Repairs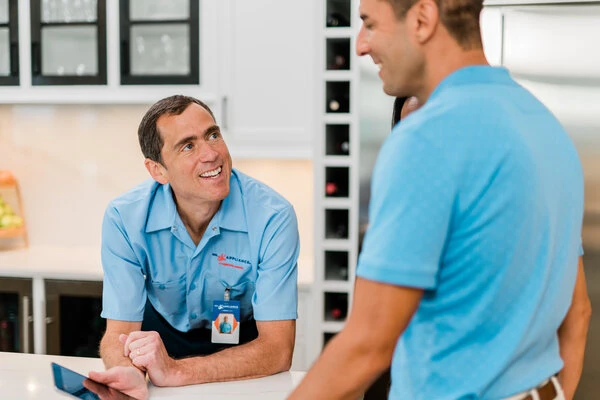 What makes our appliance repair services in Port Charlotte stand above the rest is a warranty program that protects your service and our labor and parts for up to a year.
Our Neighborly Done Right Promise® ensures you are satisfied with our workmanship, or we'll return at your earliest convenience to make things right.
Why We're Your Go-To Appliance Repair Experts
When you trust our appliance repair specialist to restore your major kitchen appliances, you can rest assured that you'll get competitively priced services with your satisfaction in mind.
Additionally, Port Charlotte homeowners trust us because:
We make scheduling appliance repair services easy and convenient.
We assess and address your appliance's most complex issues and explain the process from beginning to end.
We approach every repair job with honesty, reliability, and open and courteous communication.
Call us or schedule service online for oven or stove repair in Port Charlotte!