It's easy to take your stove for granted. When it works properly, you can cook a whole meal with this one device, cooking on the range's stovetop and baking in the oven at the same time. However, when your stove breaks down, it can disrupt the convenience of cooking with ease. The average homeowner isn't equipped to perform gas or electric stove repairs safely and effectively. Luckily, Mr. Appliance of Midtown Phoenix performs stove repairs in Midtown Phoenix, Arizona. When you work with our team of expert repair specialists, you'll be cooking again in no time. Learn more about our residential oven, stovetop, and range repair services.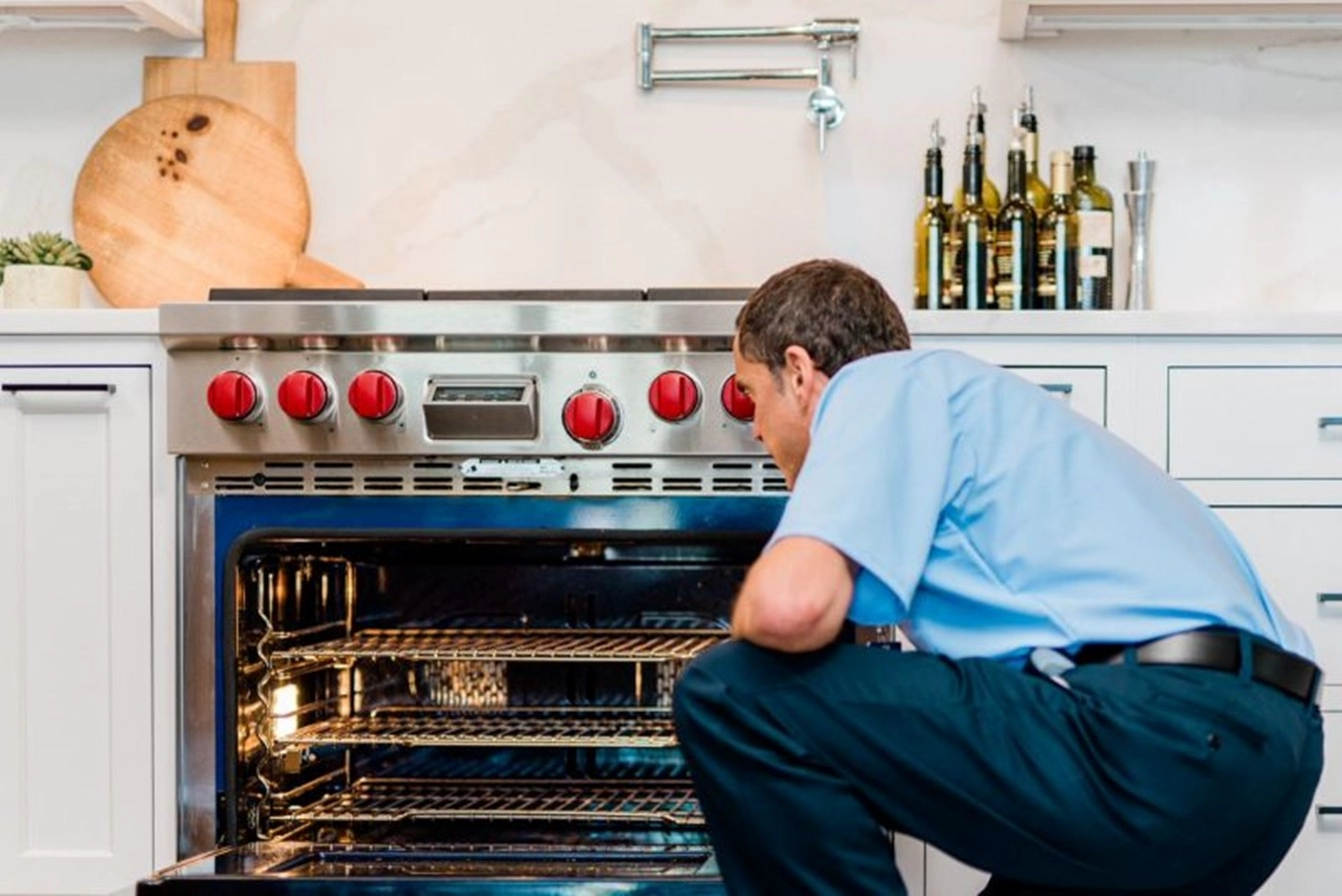 What's Wrong With Your Oven, Stovetop, and Range?
When Mr. Appliance of Midtown Phoenix helps you repair your stove, we don't just focus on fixing the problem. We will diagnose the precise source of the problem and give you tips for preventing that same issue in the future. Many different things can go wrong with an appliance as complex as an oven and stove. Our residential stove repair team can fix any problem you are facing, including the following:
Burner gets too hot – If your burner switch is broken, then your stovetop may put out high levels of heat, no matter where you set the knobs or dials. We can replace burner switches on any stove.
Burner won't turn on – When a burner fails to ignite or heat up, the problem may lie within the burner switch, the burner's heating element, or the receptacle that connects the burner to the rest of the stove.
Indicator light stays on – Your burner switches to control the indicator light that tells you when the surface of your stovetop is hot. So, when the light doesn't turn off, the problem can often be traced back to a problem with one of your burner switches.
Oven doesn't heat up – When the inside of your oven does not heat up, there are a number of potential problems. More often than not, you need to replace your bake or broil heating elements.
Oven doesn't bake or broil – The top heating element helps you broil, and the heating element on the bottom of your oven should turn on when you bake. If one of these elements does not work, you might have a problem with a heating element, igniter, or valve.
Oven produces erratic temperatures – A few different things can cause your oven to cook unevenly, including the temperature sensor, selector switch, and the bake oven igniter.
Mr. Appliance of Midtown Phoenix Repairs All Brands
The stove repair team at Mr. Appliance of Midtown Phoenix can repair any stove, no matter the brand, make, or model. Our team has experience performing residential gas and electric oven repairs. So, you don't need to wonder whether we can work on your particular unit. Some of the brands that we commonly work on include the following:
GE
Dacor
Maytag
Frigidaire
Whirlpool
KitchenAid
Thermador
Replacement Parts You Can Count On
Repairing an oven, stovetop, or range is often a matter of replacing a faulty part. In those cases, the quality of the replacement parts can make all the difference. At Mr. Appliance of Midtown Phoenix, we have a large stock of high-quality replacement parts. Whether we are performing electric or gas range repairs, we offer a guarantee on the parts we use. Some of the parts we routinely replace include the following:
Valves
Igniters
Gaskets
Switches
Bake igniters
Ignition wires
Spark modules
Thermocouples
Controlled boards
Self-cleaning latches
Temperature sensors
Heating elements
Spark electrodes
Thermometers
Safety valves
Burners
Relays
Dials
Schedule a Stove Repair Appointment Now!
When you need to repair a broken oven, stovetop, or range, it's always best to work with a team of highly trained and qualified experts. Mr. Appliance of Midtown Phoenix has become known for our friendly, knowledgeable, and uniformed service professionals. We always show up on time and get the job done right the first time. That dedication to service has made us the leading appliance repair team in the Phoenix, Midtown Phoenix, and Cave Creek area. Schedule your stove repair appointment today!