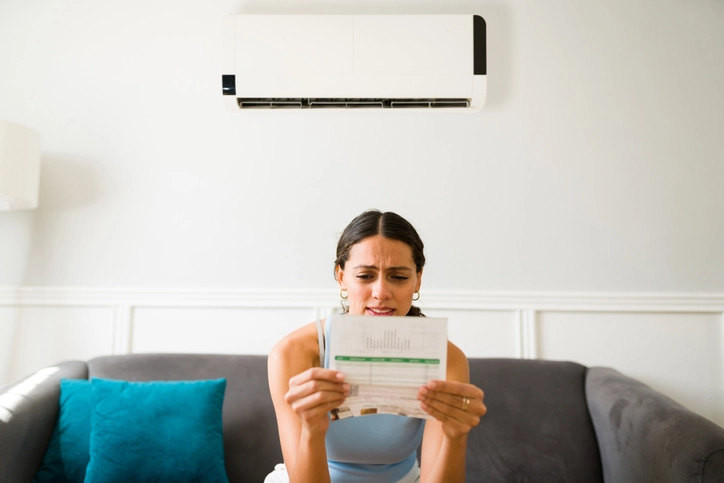 As the days get hotter and the nights get longer, monthly electricity bills go up. Most of us accept this as a standard part of seasons changing. Between endless loads of dirty laundry from outdoor play, to realizing that the refrigerator isn't cooling the extra food for an upcoming pool day or finding out that someone dumped things into the garbage disposal that make it work harder to run, it's hard to keep up with everything that's driving up your bills. Fortunately, even with the challenges, there are still ways that you can bring down the charges this summer.
How to Keep Your Home's Electric Bill Low in Memphis
Use Energy Saving Appliances
If you're ready to upgrade any kitchen appliances, look for the Energy Star label, as this is the approval from the Environmental Protection Agency (EPA) given to the most energy-efficient appliances. The licensed and insured professionals at Mr. Appliance of Memphis. work with nearly all brands, makes, and models of kitchen appliances. We would be happy to help you make a decision based on what would work best for your home.
Start Cooking Out More Often
Give your oven, stovetop, and other kitchen appliances a break every so often and shake things up with grill-out nights. You'll save on some electricity while enjoying a really great meal and taking advantage of the nice weather.
Plus, when you're indoors cooking in the kitchen, it gets warm, and it's easy to blast the AC to counteract this heat. But, this issue is also gone when it comes to gathering everyone and heading outside for a fresh, healthy meal.
Only Start Laundry When You Have Enough
An easy way to save yourself multiple laundry loads and avoid using more water than necessary at the same time is to wait until you have plenty of clothing to properly fill the washer. It likely won't take too long with all the extra activities and trips happening!
Skip the Pre-Wash on Your Dishwasher
You can achieve cleaner dishes by you've cleaned any large pieces of food off dishes and then properly loading the dishwasher. Pre-washing in the dishwasher isn't necessary if you take the initial steps of scraping food, which means you'll save on water and achieve a better clean.
Hang Some Clothes to Dry
Even energy-efficient appliances can still use a good amount of power. If you've got a warm, sunny day, why not hang up clothing outside to soak up some of that sunshine and get a fresh, natural scent?
There are all sorts of options for hanging clothes, whether you use an old-fashioned wooden post and clothesline combination, some steel posts and crossbeams, or you DIY a solution, using the dryer isn't necessary. And skipping the dryer portion of your laundry day benefits you by:
Prolonging the life of the clothing with a gentler dry
Lowering utility bills significantly
Conserving energy and reducing your carbon footprint
Reducing the risk of house fires
Getting you outdoors and in the sunshine
Naturally bleaching minor stains from clothes
Eliminates the need for perfumes and chemicals in dryer sheets
Add Energy-Efficient Blinds & Curtains
Not only do window treatments effectively control sunlight and keep your home cooler, but they also add the finishing touch to any space. As a Neighborly® company, we are part of a community of professionals who share a commitment to delivering exceptional home services that make a difference. That said, our friends over at Bloomin' Blinds are members of this community and offer mobile blinds and curtains installation services that are customized for your space.
Reduce Refrigerator Energy Consumption
If your refrigerator is currently stuffed to the max with food and drinks, there may not be enough space for proper air circulation. As the biggest culprit for consuming power in households, fridges run constantly. To help cut back on energy usage, try to keep the refrigerator about 2/3rds full without overcrowding any spots. Since refrigerators require more energy to keep things cold if the door is being opened frequently, it's especially important that you maintain a good ratio of space so you can avoid too much air escaping every time the door opens.
Install a Programmable Thermostat
Rather than remembering to adjust the temperature, or worrying about it when you're away from home, consider a programmable thermostat. They allow you to control the temperature at any time, whether you are away or not. You can then schedule strategically to not have your AC run during unnecessary times.