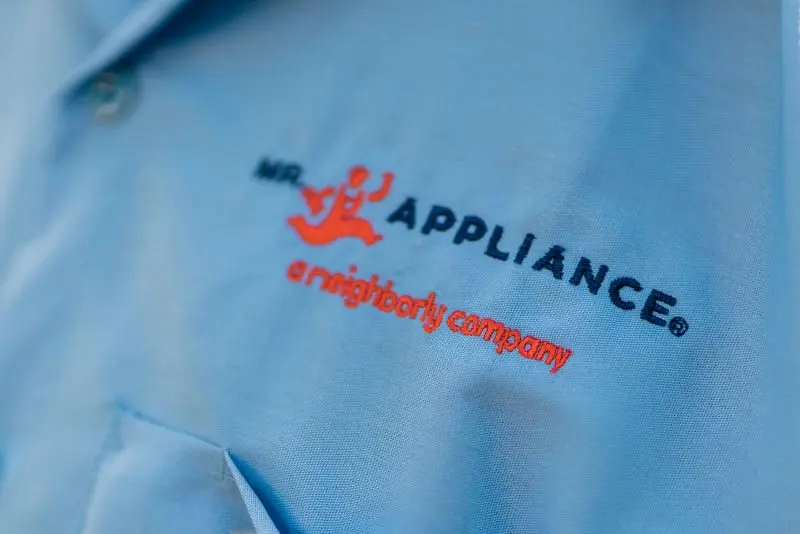 Helping Homeowners with Garbage Disposal Repairs
Your garbage disposal is the perfect tool for keeping your food waste out of your trash can and, eventually, your local landfill. Your garbage disposal can become scary when it breaks, though. Every safety-minded homeowner has heard a horror story about someone getting their hand caught in a garbage disposal. Don't risk a DIY repair. Call the pros. Mr. Appliance of Lexington, KY offers expert garbage disposal repair services in the Lexington, Kentucky area. If your garbage disposal is acting up, we will find the source of the problem and repair it for you in no time flat. Learn more about garbage disposal repairs.
The Two Types of Garbage Disposals
You may not be aware that there are actually two different types of garbage disposals. Our team of experienced appliance repair specialists knows how to repair both types. However, it's important to know which type you have when it comes time to perform garbage disposal repairs or maintenance. The two types of garbage disposals include:
Continuous Feed – Continuous feed garbage disposals are activated by the flip of a switch. These garbage disposals run continuously when turned on and usually keep food inside with a rubber shield.
Batch Feed – Batch feed garbage disposals provide a special safety feature that prevents the garbage disposal from running unless a cap or lid is placed over the disposal. This is a good choice if you have little ones around the home.
The Most Common Garbage Disposal Repairs
There are a lot of things that can go wrong with your garbage disposal. No matter what type of problem arises, our uniformed technicians are prepared to show you the best way to fix it. In some cases, you may not need professional garbage disposal repair services. If you have any doubt, remember that safety should always be your number one priority, and call Mr. Appliance of Lexington, KY. Some of the most common garbage disposal issues include:
There Is No Power to the Garbage Disposal – First, check your electrical panel to ensure no breakers are tripped. Then, you can try resetting your garbage disposal. When a garbage disposal becomes jammed, it can overheat and turn off. There is usually a red reset button that should restore power. If none of these steps return power to your garbage disposal, the motor likely needs to be replaced.
Garbage Disposal Jams – Jams are probably the most common issue with garbage disposals. High-fiber foods tend to clog your disposal. Do not attempt to clear clogs through the top of the garbage disposal. Underneath the motor should be a hole for a socket wrench. If that is rotated, the masher plate within your garbage disposal should clear the jam.
Clogged Garbage Disposal Drain – Your garbage disposal can get clogged just like any other drain. However, clearing away these clogs can be tricky. Let Mr. Appliance of Lexington, KY help you snake out any clogs in your garbage disposal.
Excessive Noise – Excessive noise coming from your garbage disposal is usually due to something stuck inside, like a bone or a screw.
Leaking Garbage Disposal – When the seals and gaskets on your garbage disposal wear out, dirty water can begin leaking underneath your sink. We can help you replace your gaskets and completely reseal your garbage disposal.
Experienced With Every Brand of Garbage Disposal
We have offered reliable home appliance repair services in Lexington, Danville, and Harrodsburg for a long time. Over the years, we have performed repairs on every make and model of garbage disposal around. No matter what type of garbage disposal you have, you can count on us to understand the best way to repair it. Some of the garbage disposal brands we repair include:
KitchenAid
Whirlaway
InSinkErator (such as Badger 5)
High-Quality Garbage Disposal Replacement Parts
In order to repair a garbage disposal, we often need to replace some of the parts. Mr. Appliance of Lexington, KY uses the highest quality replacement parts for our garbage disposal repairs. In fact, we offer a 1-year parts and labor warranty on all residential services. Some of the parts we may need to replace include:
Lugs
Motors
Flyweights
Gaskets and Seals
Lids and Baffles
Flanges
Blades
Tubing
Request Your Garbage Disposal Repair Appointment Online!
Our team is here to help make garbage disposal repairs as easy as possible. A uniformed technician will visit your home and diagnose the source of the problem. Then, they will explain the price to repair your garbage disposal and give you a detailed breakdown of all the garbage disposal repair costs. To make it even easier, we have made an online tool to help you set up an appointment. Request your garbage disposal repair appointment online now!