Home appliances play a large role in the comfort of your home and the convenience of your everyday life. From washing your clothes to doing the dishes, it can be easy to overlook the importance of these items. That is - until they break!
As most homeowners can asset to, appliances don't last forever. Has your appliance lost its efficiency? Or does it refuse to turn on? You should explore repair options before spending hundreds of dollars on a replacement!
We're here for speedy, expert home appliance repair! Call us to book your service. Or you can book your service online!
Our Home Appliance Repair Services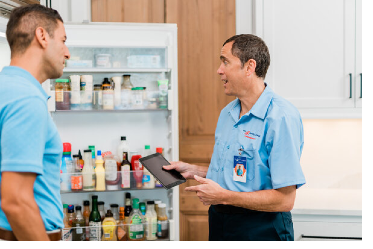 Count on us to restore your home's comfort by repairing your appliance. From dishwashers and refrigerators to washing machines and dryers, we have you covered!
Our Issaquah appliance repair professionals are expertly trained! At Mr. Appliance of Issaquah, we can in deliver all types of repairs on a variety of makes and models of appliances.
Some of the common home appliance repair services include:
Dryer repair
Ice maker repair
Freezer repair
Garbage disposal repair
Wine cooler repair
Of course, this is just the beginning of the home appliances our team services and repairs every day throughout Issaquah and the surrounding areas.
Whether it's in your kitchen, laundry room, or somewhere else in the home, you can rest assured our team will provide you with a reliable, efficient, and convenient repair.
Ready to book your home appliance repair service? Just dial. You can also book your service online.
Why Choose Mr. Appliance of Issaquah?
We Use OEM Replacement Components!
When you hire Mr. Appliance of Issaquah, you can rest assured you're getting high-quality craftsmanship and top-notch parts.
We use OEM replacement components for all of our home appliance repairs. OEM stands for "original equipment manufacturer".
This means the parts we use to repair your appliance come from their respective manufacturer. OEM replacement components are designed to ensure your home appliance repairs last!
We Warranty Our Residential Appliance Repair Services!
We also include some of the best warranties in the industry. We warranty our parts and labor for 1 year, as per our Neighborly Done Right Promise®. With us, you can have peace of mind that your appliance will continue to work – even after we leave.
If for any reason you're unhappy with your service, give us a call and we'll make things right.
We're Backed by A Great Reputation!
We've had the privilege to service countless folks in Issaquah and the surrounding areas. Feel free to check out our appliance repair reviews to see why customers love our services!
Book your Residential Appliance Repair Service Today!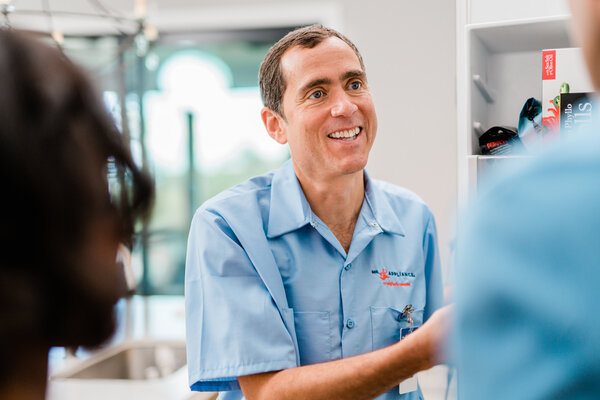 From our quick appliance repairs to a friendly team of experts, there's no question why Mr. Appliance of Issaquah continues to be chosen over the other residential appliance repair companies in Issaquah. With one quick phone call, our team will schedule your repair appointment to get you on the road to saving your favorite appliance!
Need residential appliance repair near Issaquah, WA? Give our team a call to schedule your service call!