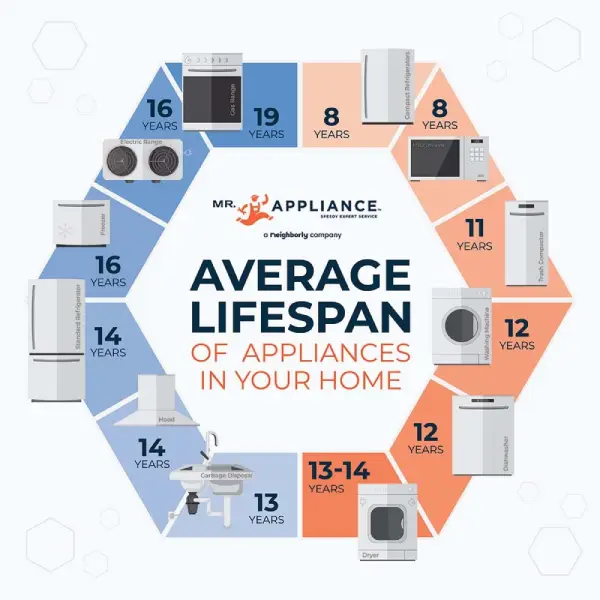 The Queen City is known for many things, but appliance repair isn't currently one of them. Our team at Mr. Appliance of Cincinnati is hoping to change that.
We're striving to become a household name in the local area for trustworthy, accurate, and timely appliance repair service.
Searching for speedy, expert home appliance repair near you? Call us or book your service online. We look forward to serving you!
Our Cincinnati Home Appliance Repair Services
We offer various repair solutions, including:
Washing machine repair
Freezer repair
Wine fridge repair
Microwave repair
Dryer repair
There's rarely been an appliance that has given us a genuine challenge. And even then, we've found a solution to the problem and repaired the malfunctioning appliance accurately. We also carry the correct parts in case the issue is a missing or malfunctioning component.
One of the reasons we can offer such robust services for various appliances is because we hire high-quality and skilled technicians. Our Cincinnati appliance repair professionals are technically trained to handle high-end and standard makes and models. We ensure our team has repair experience with lesser-known and name brands, including LG, GE, Maytag, Frigidaire, and more.
Need help with washer or refrigerator repairs in Cincinnati? Call us or schedule service online for appliance repair!
A Comprehensive Appliance Repair Process
An industry-leading team with all the resources in the world can't function properly without a comprehensive process to follow. We have a proven strategy that fulfills your needs and helps extend the lifespan of your appliances.
Initial Communication - The first conversation is one of the most important aspects of our appliance repair service. We take the time to listen to your needs and understand your expectations. This is where we schedule your repair appointment and plan to meet in person.
Schedule Appointment - When we set your appointment, your schedule is always at the forefront of our minds. Because you've likely only experienced inconvenience thus far with a malfunctioning appliance, we want your experience with us to be convenient. While we try to schedule your service as soon as possible to avoid living without an operational appliance for long, we always defer to your timeline.
Arrive Promptly - Has a service provider stood you up before? That will never happen with our Cincinnati technicians. Your time is valuable, and we understand that. You can count on us to arrive at your designated appointment time with the tools, parts, and equipment to complete the job accurately and promptly. If there's ever a delay in our arrival, you will always be informed beforehand.
Diagnose the Problem - We start diagnosing the problem immediately using state-of-the-art equipment and our repair savvy. It often takes us a few minutes to figure out the issue only after a thorough and detailed inspection of your appliance.
Recommend & Quote Solutions - Once we've determined your appliance's issue, we can make repair recommendations that suit your timeline and budget. We quote you an honest and upfront price and allow time for you to consider the options and make a decision in your best interest.
Complete Repairs - Most repairs only take a couple of hours to complete, so we don't have to return a second time to finish or inconvenience you further. Whether your refrigerator's thermostat is on the fritz or your oven isn't turning on, we have the know-how to quickly identify and resolve the problem.
See what customers are saying about us and allow our professional Cincinnati repair experts to diagnose the issues, recommend viable options, and get your appliance back up and running in no time.
Give us a call or schedule service online for washing machine repair near you!