Appliance Etiquette: Do You Tip Appliance Delivery Guys?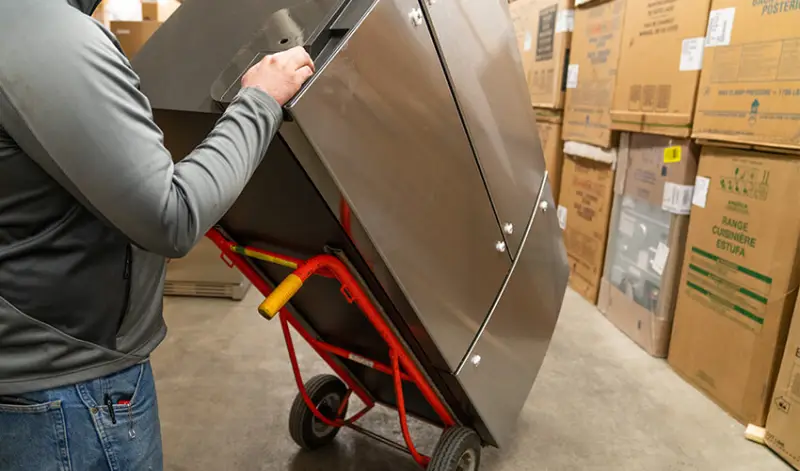 Whether you are a new homeowner or an existing one looking to replace your worn or outdated equipment, appliances are a major investment, but one that can quickly pay off with up-to-date features, enhanced performance, and increased efficiency. Once your research is complete and the purchase is made, you'll need to arrange for delivery as most homeowners lack the equipment and strength to move these heavy, bulky items themselves. Maneuvering kitchen or laundry appliances off the truck and up through your home can be a tricky, backbreaking venture, and although delivery men and women are paid by their employer you may choose to further show your appreciation for a job well done with a tip—but how much should you give and when? Read on to learn more about the proper etiquette surrounding this handy service from the appliance repair experts at Mr. Appliance®.
Do You Tip Appliance Delivery People?
Moving appliances is grueling work even for the most seasoned professional, that takes experience and skill in order to succeed. When you consider the number of obstacles a delivery person must overcome to gain access to your home and the specifics involved in navigating your interior living space, completing this task without damaging the appliance, your walls, or other household items should be applauded and rewarded. While tipping isn't mandatory or expected it is a great way to show your appreciation and gratitude for a job you may have been unable to complete yourself. If you are still on the fence and asking yourself the question "Do you tip appliance delivery guys?" why not consider making someone's day a little brighter by showing thanks for taking great care of your new purchase, home, and contents.
Tipping Guidelines
As a general rule of thumb, if there is no delivery fee attached to your appliance purchase tipping is recommended, but how much you choose to give should be based on a number of factors that include:
The complexity of the delivery.
The number of stairs involved.
How many appliances you are having delivered.
Your satisfaction with the customer service offered by the delivery person.
The degree of care taken in protecting your home from dirt and damage.
Whether they are disposing of your old appliances.
Guidelines suggest that you consider tipping the same amount as you would for furniture delivery: ranging anywhere from $5 to $20 per person. You can help to streamline the process and prepare for every eventuality by having a range of bill denominations in your wallet ahead of time.
If the delivery of your new appliance is a lengthy process involving multiple items and connections, or one that includes the removal of your old appliances, consider offering the delivery people a chilled, bottled beverage to take with them on the road or to enjoy in the shade before continuing on their way.
Remember: you are under no obligation to tip, but if you are satisfied with the service provided to you and the appliance delivery person treated you and your home with respect, you can't go wrong by providing them with a gratuity.
Contact Mr. Appliance Today!
Like any skilled delivery person, Mr. Appliance will leave your home in better shape than when they arrived. Our experienced technicians will complete your appliance repair expertly and efficiently and clean up the work area to ensure no traces of dirt or debris are left behind. Contact your local Mr. Appliance to schedule an appointment for commercial or residential appliance repair or call today!