When it comes to the most-used appliance in your home, your refrigerator deserves superior quality attention when it's not working correctly. Our residential appliance repair experts at Mr. Appliance of Batavia & Independence offer best-in-class refrigerator repair that will keep your appliance running long-term.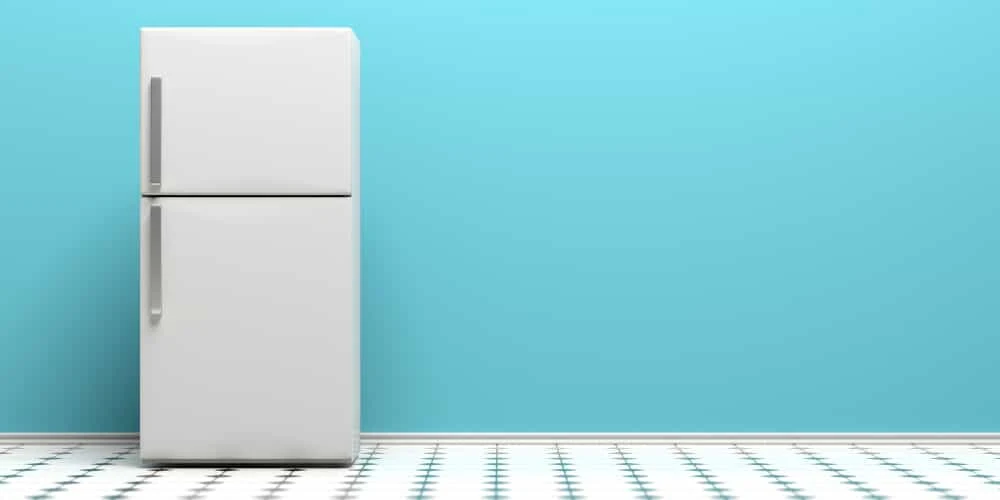 Putting our team on the job assures that you get professionals who will assess the problem thoroughly, make recommendations for repair or replacement, and address the issue with knowledge and accuracy. We will present viable options that match your budget and give you complete peace of mind that you've made the best decision for your situation.

As a valued customer, you get low-cost refrigerator repair service in Batavia that is completely centered around your needs. In fact, we make sure you're happy with the work we've done, and if you're not, we'll come back and make it right. That's Our Neighborly Done Right Promise®, and we stand by it.
For reliable refrigerator repair services in Batavia, contact us online or call us.
Should I Fix My Refrigerator or Call a Professional Refrigerator Repairman?
We don't recommend someone who is not a professional repair technician to try DIYing repairs on a refrigerator—no matter how simple it might seem. This could prove extremely dangerous and cost you more on the backend if you make a mistake.
There are a few simple things you can do to make sure your refrigerator continues operating at optimal condition. This includes:
Cleaning it routinely,
Checking the thermometer, and
Avoiding storing items on top of the fridge.
But when you notice your refrigerator is on the fritz, let our qualified team support you. We come equipped with the correct tools to get the job done in one visit and save you time and money.
What Brands Do You Work With?
The knowledgeable and skilled technicians we employ have experience working with various refrigerator brands. With years of formal training and on-the-job expertise, we can help get almost any brand-name fridge back up and running with ease.
The brands we typically repair include:
GE
Bosch
Thermador
Viking
Fisher & Paykel
Electrolux
Frigidaire
Whirlpool
KitchenAid
Maytag
Kenmore
Our brand experience is extensive and includes more brands than we've listed above. When you work with us, you can rest assured that your investment is secure, as we take the time to follow a detailed process to evaluate the issues and make affordable recommendations. Communication is key in these situations, which is why we always keep you in the loop to ensure you understand all of your repair options.
Appliance Repair | Frequently Asked Questions
What to check if fridge is not cooling?
If your fridge isn't cooling, here are a couple of things you can check!
Are you overstuffing your fridge? Storing too much food, beverages, and other items in your fridge can block the cool air vent. Simply toss out old food and avoid storing too much in your fridge.
Are your condenser coils dirty? The condenser coils are either behind your fridge or under your fridge near the front. These cool and condense the refrigerant which cools your fridge. When they're dirty, they don't efficiently release heat which can result in a warm fridge. You can clean your coils with a vacuum and coil cleaning brush by removing the access panels. Be sure to unplug your fridge first.
If your fridge still isn't cold after giving these a shot, you might have an issue with your compressor fan, evaporator fan, evaporator coils, or the air inlet damper. Reach out to us so our fridge repair experts can take a look.
Call us or schedule service online for refrigerator repair near you today!
Why Our Repair Professionals Are the Industry's Best
Refrigerator repair isn't simply a hobby for our team. It's a trade and skill we've honed over years in the industry. We only hire the best and most qualified repair specialists to join our team. We want you—our valued customer—to know that you're getting experts who will treat you (and your appliances) with the utmost respect and care.
Our repair pros are preferred over others because:
We take our time to thoroughly gauge the issue before we present solutions.
We honor your service appointment times by arriving promptly, so you don't have to wait.
We offer industry-leading warranties on our workmanship and parts that help further protect your appliance.
We stay up to date on the latest industry best practices and repair techniques.
Finding a reliable and trustworthy repair provider for your home can be a daunting task if you're not sure what you're looking for. Our Batavia team is completely focused on delivering best-in-class services and an exceptional customer-centered experience. We want to leave you with a positive and lasting impression, so you won't want to go anywhere else for your refrigerator repair needs.
Contact Mr. Appliance of Batavia & Independence Today
A broken refrigerator is the last thing you want to deal with during a hectic week. Fortunately, you don't have to go it alone. Mr. Appliance of Batavia & Independence is here to offer professional guidance and expert assistance to ensure your refrigerator issues are a thing of the past.
Contact our team for more information, or take the first step and schedule repair service online today.