There's no reason to postpone scheduling repair services for your down-and-out washing machine. With years of experience, the seasoned appliance repair experts at Mr. Appliance of Vero Beach are fully equipped to accurately diagnose your washer problems and provide quick, effective repairs to get it back up and running reliably. Whether your washer isn't spinning or draining your clothes properly, our team will respond to your service request with urgency so you don't have to let your dirty laundry pile up or take trips to the laundromat. We're committed to making your experience with us hassle-free, so you can sit back and relax while we get to work. Contact Mr. Appliance today to learn more and schedule service for your residential washing machine in Vero Beach, FL, and the surrounding areas, including Sebastian and Fort Pierce.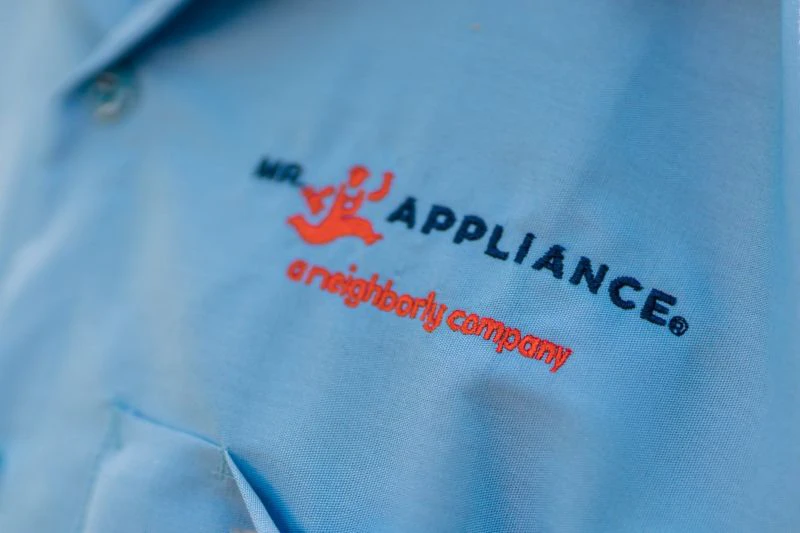 Complete Washer Repairs for All Types & Major Brands
Our seasoned professionals have seen it all when it comes to washing machines that aren't working correctly. We have experience servicing all types of residential washing machines, including front-loading, top-loading, compact, and combination units. Some of the most common washer brands Mr. Appliance of Vero Beach repairs include:
GE
LG
Amana
Samsung
Whirlpool
Miele
Maytag
Kenmore
And more!
Common Residential Washing Machine Problems
The longer you wait to address your problems with your washer, the more damage your appliance could sustain. It's important to schedule appliance repairs with a team of experienced professionals to avoid costly repairs down the road or even premature washing machine replacement. Most residential washers last between ten and 14 years when properly maintained. Some of the most common residential washing machine problems we resolve include the following:
It won't agitate
It won't turn on
It isn't spinning
It vibrates excessively while spinning
There's no cold/hot water
It's leaking
It's not draining
Your laundry doesn't feel clean after being washed
We Have All the Washer Parts You Need
Your broken appliance may need a part replaced to start operating efficiently again. Fortunately, we keep a wide range of high-quality replacement parts in stock so that most repairs can be completed on the same day. No matter what parts your washer needs to run smoothly again, we'll take care of it and get your washing machine back in business. Mr. Appliance of Vero Beach can replace a variety of washer parts, including:
Belts
Hoses
Timers
Pumps
Solenoids
Transmissions
Drive spindles
Pressure switches
Agitator assemblies
And more!
Washing Machine Maintenance for Long-Lasting Reliability
Washing machines typically last around 13 years when properly maintained. If your washer needs frequent repairs, it might be time for a replacement. You can trust our technicians to help determine whether your washer is worth putting more money into or whether you would be better off with a new appliance. No matter what type of washing machine, there are several things homeowners can do to ensure their laundry appliances stay in top condition for as long as possible. Some of the easiest ways to ensure your residential washer continues operating smoothly and efficiently include:
Use the correct type of detergent for the type of washer you have
Don't use too much detergent
Don't cram the machine with too many clothes
Clean out the lint filter (this can be located near the top of the washtub or in the agitator tube)
Leave the lid open between loads to prevent odors and mildew
Use washing machine cleaner about once per month
Replace damaged or worn water hoses
Make sure there's enough space between laundry appliances and the wall
Schedule Professional Washer Repairs Today
When you're a homeowner, it's essential to have a team of professionals on your side to be there when your most-used appliances are on the fritz. The appliance repair technicians at Mr. Appliance of Vero Beach understand the urgency of washing machine repairs and are committed to providing the hassle-free, top-quality service you deserve in Vero Beach, FL and the surrounding areas, including Sebastian and Fort Pierce. Our seasoned experts will diagnose the problem quickly so you can return to your household routine in no time. For your peace of mind, we include warranties on all our parts and workmanship for residential washing machine repair services. Be sure to ask about special offers available in your local area. Contact us today to learn more and schedule service for your washing machine!