Turn Up the Heat in Your Kitchen
When it comes to the modern kitchen, ovens, stoves, and ranges are key components of any great home-cooked meal. However, when these appliances malfunction or break down, getting them back up and running can be daunting. The experienced team at Mr. Appliance of Vero Beach offers comprehensive repair services on all makes and models of ovens, stoves, and ranges. From troubleshooting the issue to replacing parts and getting your appliances working again quickly, you can count on our team to get the job done right. Let our friendly service professionals get your stove fixed and enjoy the convenience of a fully functional kitchen. Call today for residential ovens, stove, & range repair in Vero Beach, Fellsmere, and Fort Pierce, FL.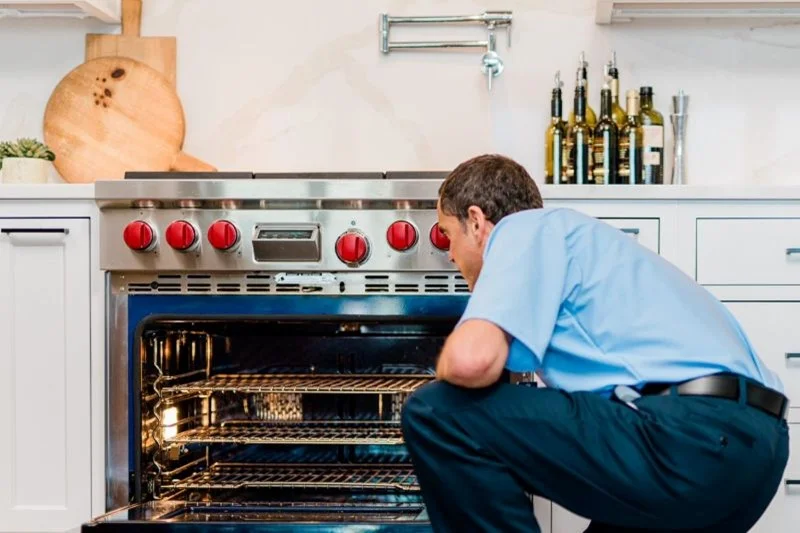 Signs Your Oven, Stove, or Range Needs Repair
Signs that an oven, stove, or range may need to be repaired include erratic temperatures when cooking, the oven not heating at all, noisy fan motors, and poor burner performance. If you notice smoke coming from the oven when you are not using it, this is a potential fire hazard and should be looked into immediately. Additionally, if your gas range emits a strong odor of gas or you have difficulty lighting it, this could be a sign that something is wrong with the pilot light or the valve itself. If your oven's digital display isn't functioning correctly or flashing an error message, it's safe to assume it needs repair. Finally, if the surfaces of your stovetop are discolored or burnt, this could indicate a faulty element and should be fixed as soon as possible before any further damage occurs.
Can I DIY My Oven, Stove, & Range Repair?
Attempting to repair an oven, stove, and range may seem tempting to minimize repair costs, but it can void your unit's warranty and increase the risk of causing more damage. Hiring a professional to repair ovens, stove tops, and ranges is important for many reasons. A trained professional will have extensive technical knowledge and expertise, ensuring the job is completed correctly and safely. They will also be able to use specialized tools that may not be available to the general public. Additionally, they will have access to high-quality replacement parts often unavailable in regular stores. Moreover, range stove oven repair from an expert can save you time, money, and headache in the long run as it ensures your oven and range system operates efficiently and properly. Finally, a professional technician can provide invaluable maintenance tips that may extend the life of your appliance even further.
Ovens, Stove, & Range Repair Costs
The cost of ovens, stoves, & range repair can vary depending on the specific make and model of your appliance as well as the extent of the damage. At Mr. Appliance of Vero Beach, we provide competitive rates for quality services. We offer special deals and discounts on repair services, so you don't have to worry about breaking the bank when your appliances need repairs or maintenance. Our team also provides estimates over the phone or through our website, so you understand all costs before committing to any services.
Why Choose Mr. Appliance of Vero Beach
When it comes to range and oven repair, you can always count on Mr. Appliance of Vero Beach to get the job done right. Our experienced technicians are well-versed in all makes and models of ovens, stoves, and ranges, ensuring fast and reliable repairs every time. We use only high-quality replacement parts for our range and oven repairs. Our team also provides valuable maintenance tips to help extend the life of your range or oven, allowing you to save money on costly repairs in the future. We are committed to providing quality services at competitive rates and strive for 100% customer satisfaction with our Done Right Promise.
Get Back in the Kitchen With Mr. Appliance of Vero Beach
Don't let range and oven repairs keep you from enjoying homemade meals. Mr. Appliance of Vero Beach is here to help. We offer a wide range of repair services for all makes and models of stoves, ovens, and ranges. Contact us today to get back in the kitchen with professional range and oven repair services, and give us a call for more information on the special deals and discounts we offer.