When you have a problem with your dryer, it can throw off your entire household routine. Hiring a professional for residential dryer repair services will guarantee that repairs are done quickly, safely, and correctly. At Mr. Appliance of Vero Beach, our team has years of experience providing dryer repair services in Vero Beach, Fellsmere, and Fort Pierce, FL. We can handle any dryer issue, and we can work on all makes, models, and manufacturers of residential dryers. Give us a call to schedule a consultation for clothes dryer repair. You can also request an estimate for dryer repair services.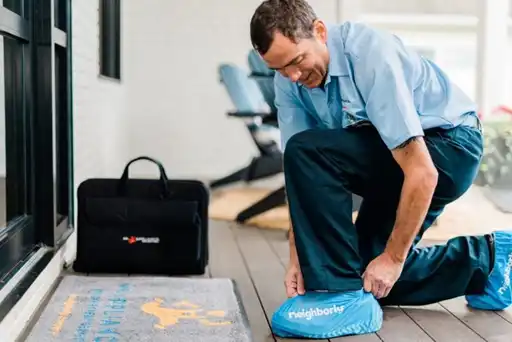 Know the Signs You Need Residential Dryer Repair Service
You should call a professional as soon as you notice warning signs of a dryer problem. Otherwise, you risk the problem becoming bigger and more complicated to fix. If you see any of these signs you need a residential dryer repair service, call us today:
Loud or strange noises
Dryer won't switch settings
Dryer keeps turning off unexpectedly
Clothes aren't getting dry or drying fast enough
Clothes have scorch marks on them
You smell a burning smell from the dryer
Dryer is leaking
Dryer is shaking excessively
Dryer drum isn't spinning
The lint screen is cracked or broken
The dryer door is broken
Lint or clothing has fallen under the drum
Understand the Benefits of Professional Dryer Repair
While you can do many home improvement projects and repairs on your own, some are best left to the professionals. Dryer repair can be tricky and complicated, especially if you don't have experience. You also need access to specialized tools and specific parts. Our team of professional dryer repair service technicians can quickly get to the root of your dryer issue. We work carefully to ensure there are no errors and that dryer repairs are completed safely with no damage to your home. Our work is also backed by the Neighborly Done Right Promise. If you aren't satisfied with any part of our dryer repair services, you can call us within 24 hours, and we'll send our team back to fix the issue free of charge.
Review the Types of Dryers We Repair
We can handle minor dryer issues and major dryer repairs for any make, model, and manufacturer of dryer, including:
GE
Kenmore
LG
Maytag
Samsung
Whirlpool
We also carry the following dryer parts on hand in case your dryer needs replacement parts:
Belts
Fuses
Heating coils
Idler pulleys
Motors
Rollers
Switches
Temperature switches
Thermostats
Timers
Explore the Common Dryer Issues We Fix
We have experience in dryer repair services, dryer maintenance, and vent maintenance. A problem with your dryer's venting system can cause increased heat and humidity in your home and affect how well your clothes dry. We can repair your dryer venting system and clean your vent, lint trap, and drum to ensure they function properly. Call us today if your dryer won't turn on, isn't producing heat, is getting too hot and scorching clothing, is emitting a burning odor, or your dryer drum won't spin.
Request an Estimate for Dryer Repair Service Costs
Before we begin work, we'll offer an estimate for dryer repair service costs. We'll visit your home for a consultation and can inspect the dryer and diagnose the cause of your dryer problem. We are always upfront and honest with our customers and give them as much information as possible so they can make an informed decision. If your dryer is beyond repair, outdated, or unsafe, we will recommend a new dryer installation. Sometimes, a new dryer installation is a better investment than paying for repeated dryer repair services.
Schedule an Appointment for Clothes Dryer Repair in FL
If you need clothes dryer repair in Vero Beach, Fellsmere, or Fort Pierce, FL, call us today at Mr. Appliance of Vero Beach to schedule an appointment. We have extensive experience in residential dryer repair services, and we work hard to get the job done correctly the first time. Our team can replace broken dryer parts, provide dryer repairs and maintenance, and install a new gas or electric dryers for our customers. Call us today to make an appointment or request an estimate for dryer repair service costs.