The team at Mr. Appliance® of Vancouver sees many common issues creep up with refrigerators. These all lead to a potential need for refrigerator repair that our reliable and respectful team can help with. If you are starting to hear bizarre noises from your refrigerator, it's not maintaining a consistent temperature, or if you notice you are using more energy than you did in the past, it could be that one of the parts is failing.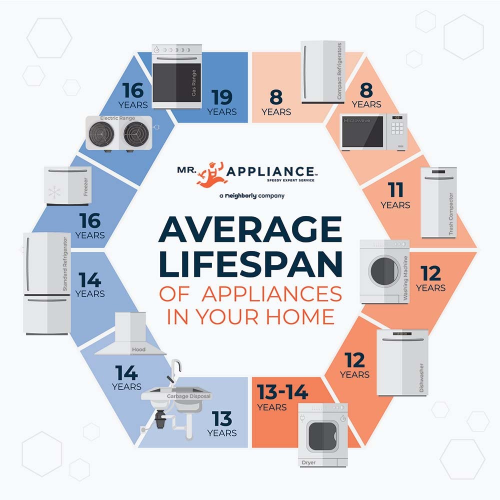 Types of Refrigerators We Repair
When you call our team, we will be on-site promptly. We will be in uniform and ready to work to diagnose the issue's root cause quickly. You might need an entirely new part, or our team can repair what is already in place to get it back to working functionally. Whatever the case may be, we will act quickly.
The great thing about working with your local Mr. Appliance of Vancouver team is that our refrigerator repair services are not unique to just one or two types. We have a team of experienced professionals in a position to carry out our Neighborly Done Right Promise™ of refrigerator repair services in a variety of styles, including:
Top freezer refrigerators
Bottom freezer refrigerators
French door refrigerators
Side-by-side refrigerators
Compact refrigerators
Freezerless refrigerators
Counter-depth or built-in refrigerators
Refrigerator Brands We Commonly Service
What we always find interesting about various refrigerators and brands we work on is that they all intend to do the same purpose: keep the food and beverages inside at a specific temperature. This means that while refrigerators function in many different ways, many of the parts they rely on can be very similar. Because of this, our team can identify the problem and find a solution quickly.
Our versatility at Mr. Appliance of Vancouver does not just stop with the different types of refrigerators. We also can have immense knowledge of all the different kinds of brands in the market. Those we service include but are not limited to:
Refrigerator Repair Costs vs. Replacement Costs
One of the significant pieces of the puzzle consumers will face when staring at the need for a refrigerator repair is questions about the actual cost of the work. What will a refrigerator repair cost run, and is it worth repairing, or should you just buy a new refrigerator?
Our team at Mr. Appliance of Vancouver will shed light on the subject so you can make an informed decision. We provide you with upfront pricing that is a flat rate, and before we do any work, you will know what the cost is for the repair so you can make the best-informed decision. In many cases, a repair will make sense, but depending on the unit's lifespan, there may be instances where a new appliance is a much more cost-effective decision.
Call Mr. Appliance for Fast & Excellent Service
If you want a repair done on your refrigerator, all you need to do is pick up the phone! The longer you wait, the longer you may be without a working refrigerator in the home. We are reliable, professional, and able to provide quality repair and peace of mind.
Call on Mr. Appliance of Vancouver today so that we can schedule service, go over any special offers available, and help you immediately.