Mr. Appliance of Spring Hill offers efficient washing machine repairs in Florida. We have provided appliance services to customers since 1996 with optimal care. Our company has quickly grown over time, reaching over 250 locations in the United States and Canada. In addition to Spring Hill, our professionals provide assistance and maintenance to those in Brooksville and Homosassa, FL. We aim to prioritize your needs and listen to your concerns to perform our job successfully. We thoroughly perform our jobs based on our expert training and knowledge for every situation. If you have a problem, we have a solution. Contact us today for service.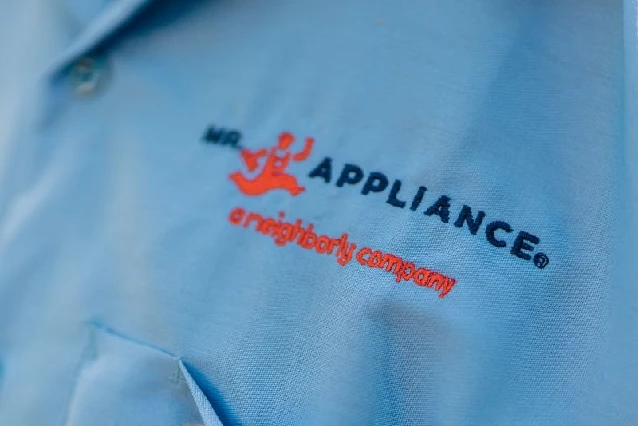 Count on Us for Laundry Machine Repairs
Using washing machines to clean your clothing and garments is a convenience many have and enjoy. It can often be taken for granted until a part starts to malfunction, leaving you with unwashed laundry. If your unit isn't draining, spinning, or running correctly, we are here to help. When you call us to repair your washing machine, we fix it quickly and efficiently, so you don't have to worry about water damage risks or additional problems. Once the job is done, we encourage you to consider our preventative maintenance services for regular appliance check-ups.
What Are the Most Common Washing Machine Problems?
If you notice a problem with your washing machine, you shouldn't have to wait for repair services. The longer you wait to resolve an issue, the worse your system may become. When you call on us for assistance, we will act on our skills by solving your situation and providing lasting solutions. Laundry machine repairs cover a wide range of issues, including the following:
Washing machine leaks
Water doesn't drain properly
Washing machine won't turn on
Spin cycle is malfunctioning
Limited agitation
No cold water
Spots or soap is left on clothes after the wash cycle
What Types of Washing Machines Do We Service?
There are many washing machine types and brands out on the market. Whether you have a top or front-loading machine or a combination unit, we are in the business of handling it all. Our experts are trained to identify and fix any commonly used product. The more technology advances, we stay in the know with the latest information to provide a satisfactory experience. Here are the following washing machine brands we service:
LG
Samsung
Whirlpool
Maytag
Kenmore
GE
What Washing Machine Parts Can We Fix?
We provide residential washing machine repair services for any part of your unit needing fixing. If you need help determining which part is causing the problem with your washing machine, it's best to consult a professional repair technician. They will have the expertise and tools to diagnose and fix the issue. If you're experiencing issues with any of the following, we can help with these and more:
Agitator - The agitator is the central spindle that moves the clothes around inside the washing machine. If it becomes loose or damaged, it may need to be replaced.
Belt - The belt rotates the drum inside the washing machine.
Pump - The pump is responsible for removing water from the washing machine
Motor - The motor powers the drum and agitator and keeps things running correctly throughout the machine.
Control Board - The control board is responsible for managing the various functions of the washing machine.
Trust Us for Your Washing Machine Repair Service
Mr. Appliance of Spring Hill prioritizes your needs for a satisfactory customer experience. No resident should live with a pile of laundry sitting for days due to a long wait list for professional help. We ensure to provide solutions quickly and efficiently with our washing machine repair expertise. If you notice your unit needs to be fixed, we are here to help and educate you on the problem. Once we complete our work, we can come for routine maintenance when needed to prevent future issues from occurring. Contact us today for your needs.