Mr. Appliance of Spring Hill provides residential gas and electric oven repairs in Florida. We are here to help with reliable services if you discover an appliance problem. Our company has served customers since 1996 with reputable assistance spanning 250 locations nationwide and in Canada. Whether you live in Spring Hill or the surrounding areas of Brooksville and Homosassa, FL, we value prioritizing your needs by listening to and respecting your concerns. When you need a residential oven, stove top, and range repairs, you shouldn't wait to ask for help. Contact us today to schedule an appointment for service.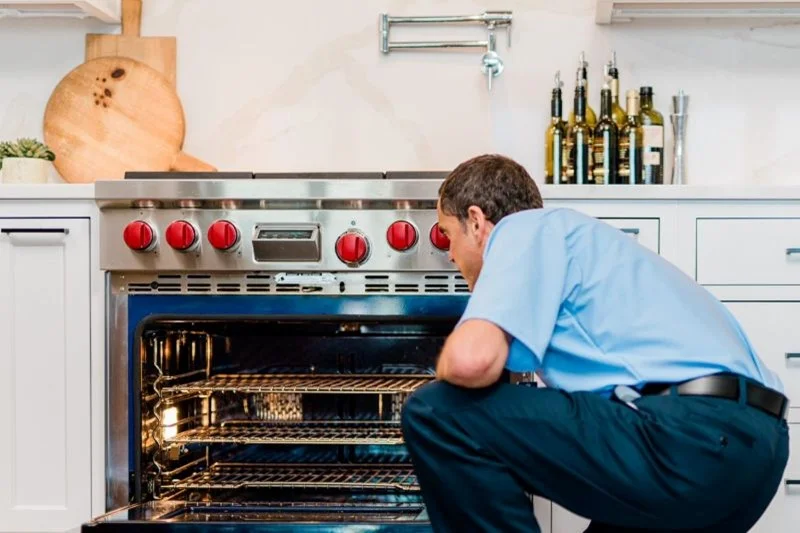 Reliable Residential Oven, Stove Tops, & Ranges Repair
When it comes to the conveniences today from modern technology, we know how beneficial it is to have a functioning stove or oven to cook your favorite meals. Stoves and ovens offer a range of benefits that make them essential kitchen appliances for many home cooks and professional chefs. Whether you're looking to cook a quick weeknight dinner or prepare an elaborate meal for a special occasion, these units can help you achieve delicious results. If you have guests over or a large family, the last problem you want is for your appliances to stop working correctly. Whether it's your burners, switches, or more, we offer services to fix various parts that make up your systems. Our team has the knowledge to help with gas range and electric stove repairs. No matter the problem, you can count on us to provide successful solutions so you can live comfortably.
What Are Common Problems with Ovens, Stove Tops, & Ranges?
Our technicians are well-equipped and trained to look for any problem you have with your oven or stove top. We pay close attention to detail to identify the cause and provide a satisfactory solution with long-term benefits and results. If you have questions about your unit or notice any specific issue that has inconvenienced the quality of your living, let us know! Here are some common problems that may require a residential oven, stove top, and ranges repair:
The burner or oven is too hot
The appliance will not turn on properly
The oven door will not open
The oven will not heat fully
The heat light indicator stays lit
What Brands of Ovens & Stoves Do We Repair?
There are quite a few different brands of ovens and stoves we provide services for to ensure you are covered when a problem arises. Depending on your preferences and needs, each type has benefits and functions for optimal use. We are in the business of helping you live conveniently and worry-free daily so you can freely cook in your home at any time. These are the following brands we offer residential stove repairs for when you need it most:
Whirlpool
Dacor
Thermador
Frigidaire
GE
Maytag
KitchenAid
Count on Us for Your Residential Stove Repairs
Mr. Appliance of Spring Hill is a reliable appliance repair and replacement company you can trust. When a problem arises with your oven or stovetop, there is no need to worry when you choose us for service. Our professionals are dedicated to listening to your concerns, answering your questions, and solving any issues with your units so you can enjoy comfortable living. The last problem you want is for your stovetop and oven to stop working when cooking a meal for your family or guests. We guarantee to quickly and efficiently get your systems back up and running for your next gathering. No matter the problem, we have a solution. Contact us today for service.