An outdoor living space offers a place where you can relax and entertain on a deck or patio. When your outdoor kitchen needs attention, we are here. Mr. Appliance of Spring Hill offers outdoor kitchen appliance repair services in Spring Hill, FL. Whether you need outdoor kitchen gas grill repairs or outdoor kitchen appliance hook-ups, we can handle it. Our team understands it's important to service your outdoor kitchen appliances quickly and reliably. Contact us today to get an estimate on our outdoor kitchen services.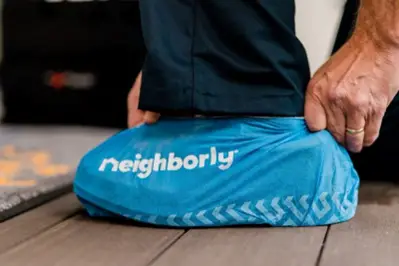 Outdoor Kitchen Grill Repairs
We can repair outdoor electric or gas kitchen grills. A built-in kitchen grill is an excellent way to cook meals outdoors. Most outdoor kitchen grills have spring-operated hoods and warming drawers. We can even install your outdoor grill. Some of the best things about outdoor kitchen grills include the following:
Offers another way of entertaining
Boosts your home's value
Increases the look of your outdoor living space
Provides high-capacity cooking 
Includes extra features and accessories
Outdoor Ice Machine & Maker Repairs
An outdoor ice machine provides easy access to ice-cold drinks without having to return inside for more ice. When your outdoor ice maker is malfunctioning, we can diagnose and repair it. We recommend keeping your ice machine out of direct sunlight for less deterioration. Our service professionals will offer an effective solution to your ice maker issues.
Outdoor Refrigerator Services
An outdoor refrigerator is an excellent place for fresh food and drinks to enjoy outside. Outdoor refrigerators are typically made with specialized compartments and additional insulation to withstand inclement weather. Our service professionals offer routine outdoor refrigerator maintenance and repair services to keep your outdoor appliances in optimal health. We offer the following outdoor refrigerator replacement parts:
Water filters
Door switches and seals
Replacement bulbs
Thermostats
Ice maker components
Condensers and compressors
Outdoor Dishwasher Repairs
An outdoor dishwasher is a convenient appliance for easily washing your dishes outside. We offer the following outdoor dishwasher services:
Drain hose and water supply
Instruct on weatherization techniques
Outdoor-rated electrical power cord
Specialized filtration system
Multiple wash programs and temperature settings
Using Electric Appliances Outdoors
Outdoor appliances are not usually the same as indoor appliances. It's important to choose outdoor-rated appliances and install them in a protected area. Outdoor kitchen appliances should be made with high-quality materials to boost their lifespan. We recommend 304-grade stainless steel. You should try to choose bigger appliances to reduce wear and tear and purchase a reliable brand of an appliance with an extended or lifetime warranty. Our service professionals will install and maintain your outdoor appliances. They must be installed up to code, have the proper outlets, and be installed where they can withstand inclement weather.
Outdoor Electric Appliance Ventilation
If your outdoor living space has a cooking area that is placed under a solid ceiling, you must have a vent hood for proper ventilation. We can install a vent hood for your built-in grill, outdoor oven, and stovetop. Proper ventilation is also required if the sides of your structure are open but still under a solid ceiling.
Why Choose Mr. Appliance of Spring Hill?
Mr. Appliance of Spring Hill is here for all your appliance needs in Spring Hill, Brooksville, and Homosassa, FL. We install, repair, and maintain all types of appliances. Our service professionals can help your outdoor kitchen and living space stay in optimal health. Our team always offers estimates for our appliance services. We offer an appliance maintenance program to keep your appliances in excellent health. Our team will help you choose the best outdoor electric appliances for your needs and offer appliance repairs. We always explain your repair options and help you through the process.
Schedule Outdoor Kitchen Repair Services Today
We understand your outdoor kitchen is important to you. You can trust us to offer exemplary outdoor kitchen appliance repairs and services. Our cost-effective solutions help your outdoor kitchen appliances have a long life. We can help you understand your outdoor kitchen appliances and explain any necessary repairs. Mr. Appliance of Spring Hill is your trusted local team for all your appliance needs. Contact us today to schedule services or request an estimate on outdoor kitchen appliance repairs.