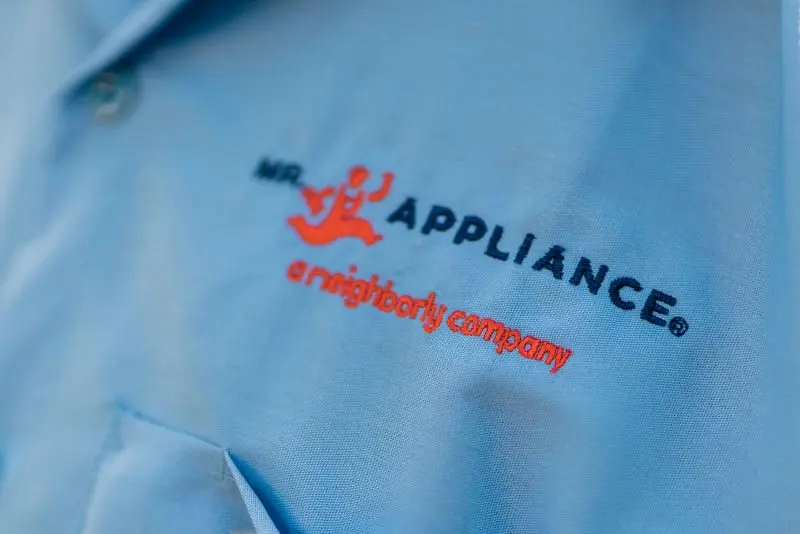 Washing machines are modern conveniences that are often taken for granted unless something goes wrong and you cannot do your laundry. Mr. Appliance of South Charlotte offers professional washing machine repair services for homeowners in South Charlotte, NC. You'll want to schedule residential washing machine repair service right away when you notice issues with your washing machine. Taking action early can prevent your washing machine from being damaged further and causing water damage at your home or property. There are many potential problems with washers, including appliances that don't turn on, drain, or spin. Learn more about our repair for washing machines and get in touch with us today to schedule service.
We Repair All Brands & Types of Washing Machines
There are many brands and types of washing machines on the market today, and the professionals at Mr. Appliance of South Charlotte are happy to repair them all. We are happy to answer your questions about repair service for washing machines and will give you an estimate for your washing machine repair cost in South Charlotte, Mathews, and Waxhaw, NC. Our experts work on all types of washing machines, including front-loading washing machines, top-loading washing machines, combination units, and compact washing machines. We commonly service the following brands of washers:
Whirlpool
LG
GE
Samsung
Kenmore
Maytag
Repairing Common Washing Machine Problems
Washing machines are complicated appliances that perform an essential task. If you have any problems with your washer, we encourage you to contact us as soon as possible because the sooner we can identify and solve your problem, the less likely there will be excessed and expensive damage to your appliance. Find out more about some common washing machines issues we solve:
Washing machine not turning on – It can be frustrating when you need to do laundry, but your washing machine doesn't respond when you try to turn it on. You might have a tripped, off-balance switch. Redistribute your clothes in the machine and see if it will start up. If it doesn't, there may be a problem with the timer circuitry of the outlet.
Washing machine not agitating – Many things can lead to a washing machine not agitating, including agitator assemblies, worn drive belts, wigwag plungers or filters, transmission mode levels, or drive spindles. Washing machines that don't agitate may have a bad internal timer contact, lid switch, or pressure switch.
Washing machine not spinning – Washing machines that don't spin properly could be because your clothing is still soaked at the end of the wash cycle. You may have damaged wiring, bad timer contacts, a defective lid switch or plunger, burned-out spin solenoids, or worn-out or broken drive belts.
Washing machine vibrating excessively – Washing machines with excessive vibration could be situated on a weakened wood floor or might not be leveled properly. Other causes of excessive vibration include worn damper pads or snubber pads.
Washing machine has no cold water – Check to see if your cold-water valve is turned off. Another cause may be the build-up of sediment in the valve.
Washing machine leaking – A washing machine that leaks water will cost you money and could cause damage to your home. Washing machine leaks may be from using too much soap. Potential problems with your appliance include leaking tubs, loose drain hose clogs or hoses, bad pumps, or failing tub water injection hoses.
Washing machine not draining properly – Defective pumps can cause water to remain in the drum and not drain correctly. Other causes of a washing machine not draining include worn drive belts and clogged drain hoses. Water not draining out of the washing machine correctly can cause significant problems, so be sure to contact us if you have this issue.
Washing machine leaving soap on clothing – It's certainly annoying to have soap on your clothes after you've put them through the wash. This issue can be caused by a cold water valve clogged with sediment or a defective timer contact.
Washing machine leaving spots on clothing – If your clothing has spots that do not come out with soap and water, your washing machine might have a defunct transmission that produces transmission oil in the appliance.
Replacing Any Part Your Washing Machine Needs
Mr. Appliance of South Charlotte can replace any part your washing machine needs to get back up and running correctly. Allow us to replace any of the following washing machine parts:
Belts
Timers
Pumps
Hoses
Lid switches
Lid plungers
Pressure switches
Agitator assemblies
Drive spindles
Wigwag plungers and lifters
Transmissions
Solenoids
Damper and snubber pads
Transmission mode levers
Schedule Washing Machine Repair Service
Don't allow your family's laundry to pile up due to an issue with your washing machine. Our qualified technicians are ready to diagnose and solve your problem to help you get back to your regular routine. Contact us today to schedule service for your washing machine.