Even a minor issue with one of your household appliances can affect your daily routine and become an inconvenience. At Mr. Appliance of Salem, we have a team of experts that specializes in diagnosing and repairing problems with small and large appliances. No problem is too big or too small for us to tackle. Whether your microwave control pad is malfunctioning, or your dryer door won't close, you can count on us to quickly repair the issue. We carry a number of replacement parts on hand for major brands and manufacturers and arrive with the tools and experience needed to complete repairs. Call us today to schedule appliance repair services in Peabody, MA.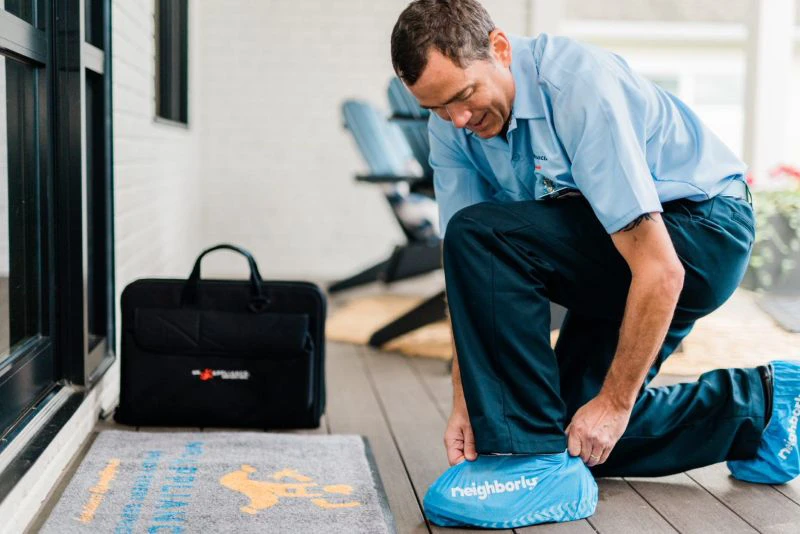 Signs You Need Appliance Repair Services
If you notice any warning signs that a home appliance is behaving strangely or may need to be repaired, call our team of experienced professionals. We can assess and repair issues with all major brands and manufacturers. We can also determine if it would be more cost-effective to repair or replace an appliance. Watch out for these signs an appliance needs repair:
The appliance is making strange noises it never had before.
The appliance is leaking water or you see signs of water damage near the appliance.
Your utility bill is very high for no obvious reason.
Using the appliance causes a power outage or flips a breaker switch.
The appliance won't turn on or won't stay on.
The appliance turns on and off.
The door or touchpad is broken or malfunctioning.
A knob, dial, or handle is broken.
The appliance is causing a burning smell.
The appliance shakes or wobbles while in use.
Our Residential Appliance Repair Services
Our residential appliance repair services are designed to improve the comfort, functionality, convenience, and value of your home. We complete appliance repairs efficiently with minimal inconvenience or disruption to your home life. Call our team of experienced technicians today to schedule any of these services:
Laundry Appliance Repair Services
Washer repair services and dryer repair services.
Kitchen Appliance Repair Services
Refrigerator repair services, freezer repairs, dishwasher repairs, oven and stove-top repairs, ice machine repairs, garbage disposal repairs, microwave repairs, outdoor kitchen appliance repair services, wine cooler repair services, and more.
Why Choose Mr. Appliance of Salem for Appliance Repair
At Mr. Appliance of Salem, we are committed to providing superior workmanship and exceptional customer service. We take the extra steps necessary to ensure every part of your appliance is fully functional before we leave. We work hard to deliver quality service, and we value honesty, integrity, professionalism, cleanliness, and punctuality. Our goal is to save you time and money by taking the guesswork and trial and error out of appliance repair. All of our workmanship and parts are guaranteed, and we are qualified experts who can tackle even the toughest issues. We offer flat-rate and upfront pricing and convenient scheduling options to make it easy to get the services you need, when you need them.
Get an Estimate for Professional Appliance Repair
Call us today to make an appointment or request an estimate for the cost of professional appliance repair in Peabody, MA. We'll send an experienced technician to assess the problem and find the fastest and most effective solution. We can determine if it would be more cost-effective to repair or replace the appliance. We can also handle appliance hook-up services if you purchase a new appliance and need professional installation services. You can count on us to make your home more functional and comfortable with our professional appliance repair services.