Is your refrigerator not keeping cool? Don't worry, Mr. Appliance of Salt Lake City is here to help! We specialize in providing high-quality home refrigerator repair services with a satisfaction guarantee and up-front pricing. We can repair numerous brands and models of refrigerators - including LG, Whirlpool, Thermador, and Bosch. And before your service, we even text and email you a picture of your technician so know exactly who to expect.
Call us for professional and prompt refrigerator repair in Salt Lake City. Or you can schedule your service conveniently only.
Why Choose Us for Home Refrigerator Repair?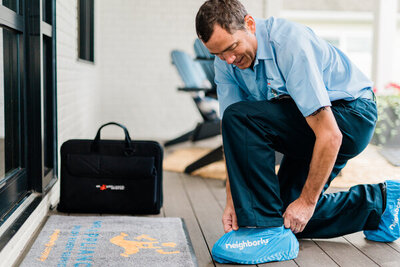 With Mr. Appliance of Salt Lake City, you won't have to worry about unexpected increases in cost or no-show techs.
Our highly trained staff are prompt and reliable, making sure that your job is done fast and correctly the first time.
At Mr. Appliance of Salt Lake City:
We Offer Up-Front, Flat-Rate Pricing. We review all refrigerator repair estimates with our before proceeding with any repairs. And the price we quote is the price you'll pay.
We Warranty Our Refrigerator Repairs. As per our Neighborly Done Right Promise®, we back our services with a 1-year parts and labor warranty.
We Offer Professional Service. We show up on time and in a professional uniform. We also go above and beyond to protect your home by bringing our own doormat and putting on shoe covers.
We're Highly Rated. We've served hundreds of customers in Salt Lake City and the surrounding areas. We're backed by over 500 positive reviews and are praised for our communication, responsiveness, and punctual service.
If you'd like to save on your refrigerator repair service, check out our coupons on our special offers page.
Count on us for speedy, responsive, and professional home refrigerator repair in Salt Lake City. Book your service online or call us.
Mr. Appliance of Salt Lake City Expert Fridge Repair Services
Fortunately, Mr. Appliance of Salt Lake City is now a local resource for residential refrigerator repair in Salt Lake City. One quick phone call will have you on our schedule for a thorough inspection of your fridge, along with solution options that make sense for your budget and preferences.
Some of the services that we provide for our clients include repairs for when refrigerators:
Run constantly
Leak water
Don't dispense water
Runs noisily
Become too warm
Of course, this list is by no means exhaustive. If you're experiencing an issue with your refrigerator and feel unsure of what to do, don't hesitate to reach out.
We have years of experience and advice to share that could make your day a lot easier. But don't take our word for it – check out some of our recent reviews to see what others have to say.
We can help you make the best decision for your home – call for residential refrigerator repair in Salt Lake City.
Signs Your Refrigerator Is Dying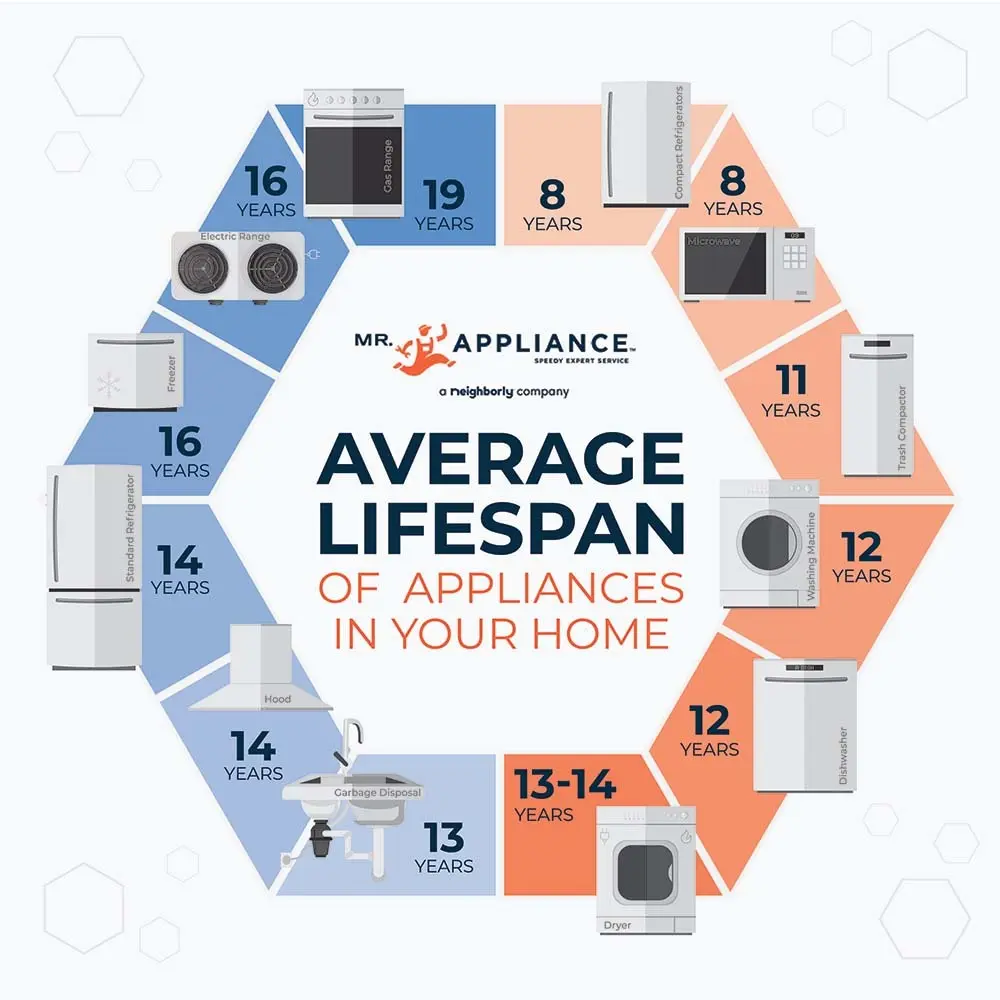 It's easy to take a fridge for granted, until it isn't working properly. Once something so convenient isn't accessible, it throws a wrench in the day.
Things seem off balance, and it can be frustrating to find a solution. Perhaps your fridge nearing the end of its lifespan and you're not sure whether that repair call is worth it.
Here are some clear indicators that you're due for a new refrigerator:
Your fridge produces too much heat as it runs
You're chiseling ice away from your freezer to access food
Your side-by-side fridge continually requires repair (these styles typically don't last as long)
Your energy bills are spiking but you're using the same amount of power
Refrigerator Repair FAQs
Is a Fridge Worth Fixing?
You can get a better understanding of whether you should repair or replace your refrigerator based on:
Repair cost versus replacement – repairs should not cost more than half of what a new one would
The type of refrigerator – built-in fridges are often worth a repair, while bottom-freezer fridges and side-by-side ones depend on age
Energy efficiency – if your current fridge isn't efficient, it's a good investment to upgrade your model
How Long Should You Expect a Fridge to Last?
It's common for fridges to last anywhere from 10-20 years, with an average of about a 13-year lifespan, depending on how well its maintained.
You can help extend the longevity of your refrigerator by:
Vacuuming the condenser coils every few months
Cleaning around the door gaskets
Filling the refrigerator properly and evenly
Leaving clear space on top of the fridge for air flow
Maintaining the ideal temperature between 37- and 40-degrees Fahrenheit