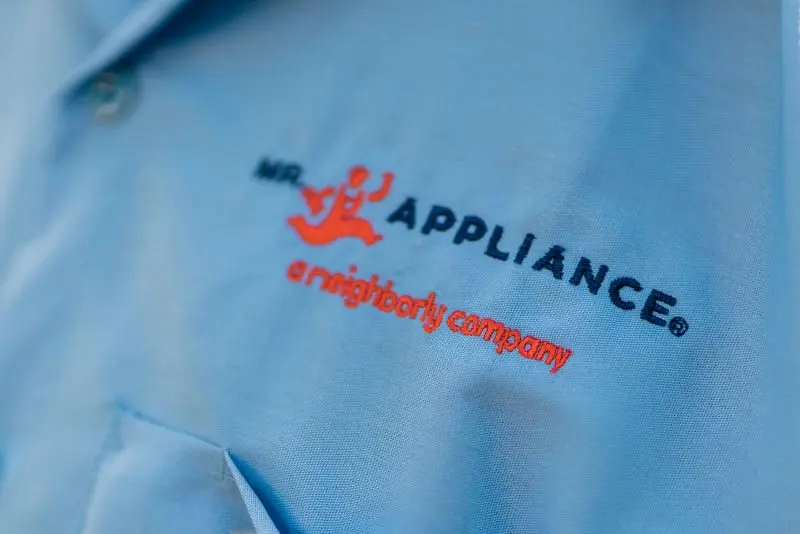 Stressed and annoyed about your broken dishwasher? At Mr. Appliance of Northern Colorado, we understand that your dishwasher doesn't get sick days. Whether it's not draining or isn't starting, call our highly rated techs for speedy, expert dishwasher repair.
We've served Loveland and Northern Colorado for over 20 years. Since then, we've served thousands of customers and helped repair numerous dishwasher issues. With our up-front pricing and one-year warranty, you can trust us to help get your dishwasher up and running.
Need a dishwasher repair service in Loveland? Call us or book your appointment online. We serve the Northern Colorado area.
Common Dishwasher Problems We Can Fix
Your dishwasher is a staple in your kitchen, and even a minor problem can disrupt your daily routine. At Mr. Appliance of Northern Colorado, we're here to provide effective solutions for a range of dishwasher issues.
Here are just some of the dishwasher problems we can troubleshoot and repair:
Dishwasher Isn't Dispensing Detergent
Dishes are Still Dirty After a Fully Cycle
Dishwasher Isn't Draining
Dishwasher Isn't Filling Up with Water
Dishwasher Makes Loud & Unusual Noises
Dishwasher Leaks Water
Dishwasher Won't Start
Regardless of whatever dishwasher problem you have today, book a service with us. We'll thoroughly troubleshoot the issue and recommend the best repair solution.
Why Choose Us to Repair Your Dishwasher
The opportunity to repair your dishwasher is far more than another job for us. For people and homeowners like you, a broken dishwasher can be quite stressful. So, we'll go above and beyond to not only fix your dishwasher but provide world-class service along the way.
Why trust us with repairing your dishwasher? At Mr. Appliance of Northern Colorado:
We provide text and email notifications before your service.
We'll send you a picture of your dishwasher repairman.
We'll arrive on time, in uniform, and in a stocked company vehicle.
We'll wear shoe covers in your home.
We offer up-front, flat-rate pricing.
We warranty parts and labor for one year.
We pull out all the stops to ensure you, our customer, have a great experience working with us. We look forward to the opportunity to serve you.
To book your Loveland dishwasher repair, schedule an appointment online. Or give our friendly team a call.