Household appliances provide convenience and comfort by quickly taking care of tedious tasks. It is no wonder one's life can feel upended when appliances break down. Inoperable appliances can create a mound of dirty clothes, a pile of dirty dishes, or a refrigerator filled with melted ice cream and spoiling food. These frustrating scenarios deserve immediate assistance. Fortunately, Mr. Appliance of North Las Vegas is waiting and ready to be your one-stop-solution.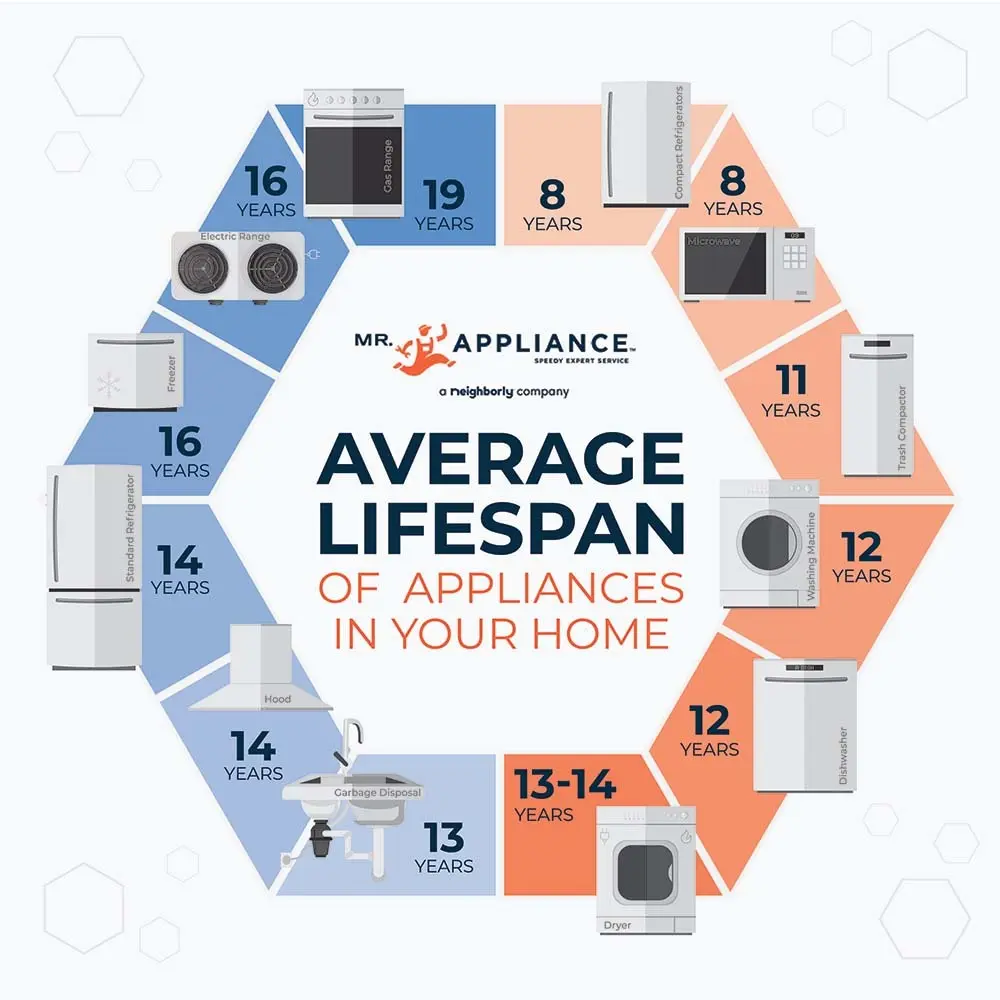 When it comes to finding a trustworthy and dependable appliance repair company, Mr. Appliance exceeds industry standards. We go above and beyond to make every homeowner feel prioritized and at peace with their decision to hire our Mr. Appliance team.
To instill confidence and reassurance, we offer:
A Neighbor Done Right Promise covering parts and labor for 365 days
Courteous professionals who arrive punctually and respect our client's homes/privacy
Honest, up-front pricing – we provide flat rates for each job
Flexible appointment times that accommodate your busy schedule
Special offers for added savings
A "leave no trace" policy that guarantees we leave every job site clean
And much more!
Kitchen & Laundry Room Appliance Repair
At Mr. Appliance of North Las Vegas, we provide homeowners relief and expert repair services when appliances malfunction. You can count on our friendly, highly trained, and fully equipped home appliance specialists to deliver quality workmanship and durable results every time. Our residential appliance repair experts primarily specialize in two rooms/spaces.
We can fix every essential appliance in the kitchen, including refrigerators/freezers, ovens, and dishwashers. Our specialists also repair:
Microwaves – Is your microwave zapping, shorting, losing heat, or running into electrical issues? We can help!
Wine Coolers – We can inspect your wine cooler for insulation issues and ensure it maintains a consistent temperature.
Trash Compactors – Call right away if your trash compactor gets stuck or dislodged. We have the tools and skills to remedy the situation.
Exhaust Fans – Our repair technicians can troubleshoot and fix range hoods/exhaust fans if you encounter mechanical, electrical, or motor issues.
Garbage Disposals – Is your garbage disposal jammed? We can unclog it without delay!
Our comprehensive laundry room services include:
Washer Repairs – Natural wear and tear can lead to defective switches, timers, plungers, drive belts, solenoids, etc. Let us restore your washer swiftly.
Dryer Repairs – A malfunctioning, clogged, or broken dryer can also present a fire hazard. Our technicians can get your dryer running safely again in no time!
Why deal with the hassle of fixing an appliance by yourself when you can schedule Mr. Appliance® at the press of a few buttons? We realize how important it is to have a kitchen and laundry room with fully functioning appliances. That's why we work with urgency and concentration. We can take care of any appliance problem – from broken oven latches to obstructed dryer vents. Our technicians utilize specialty parts, state-of-the-art tools, and time-tested strategies to get the job done right the first time.
Are your household appliances on the fritz? Don't hesitate! Call or contact us online to schedule a residential appliance repair today!